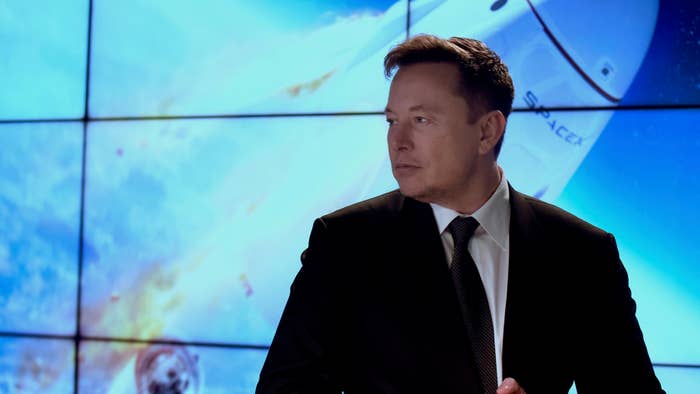 As the novel coronavirus spreads rapidly around the world, health experts and government officials are taking drastic measures to prevent a full-blown pandemic. There are now 101,906 confirmed cases across 97 countries and territories, as the death toll rapidly approaches the 4,000 mark. Major events have been canceled, prisoners have been temporarily released, and thousands of people have been quarantined, all in the effort to combat the spread of the deadly disease.
But if you ask Elon Musk, the world is just tripping.
On Friday, the Tesla CEO took to Twitter to share his two cents on the public's response to the outbreak, simply writing: "The coronavirus panic is dumb."
Less than two hours after it was posted, the tweet garnered over 300,000 likes, 74,000 retweets, and thousands and thousands of replies. Many Twitter users criticized Musk, who has no background in medicine, for appearing to downplay the severity of coronavirus. This disease has infected 272 people in the United States —15 of those cases have been fatal.
It's also worth noting that Tesla's Shanghai factory temporarily shut down at the end of January because of coronavirus concerns. The factory reopened on Feb. 10 and resumed production; however, Business Insider reports that the government-ordered closure isn't expected "to have a significant impact on Tesla's first-quarter financial results."
Tesla is headquartered in California, where there are now 69 confirmed coronavirus cases and one virus-related death. Several large tech companies—including Facebook, Google, Microsoft, and Twitter—have asked employees to work from home in an attempt to prevent the spread of the virus. As pointed out CNBC, it's unclear if Tesla has provided any work-from-home guidelines in the wake of the outbreak.