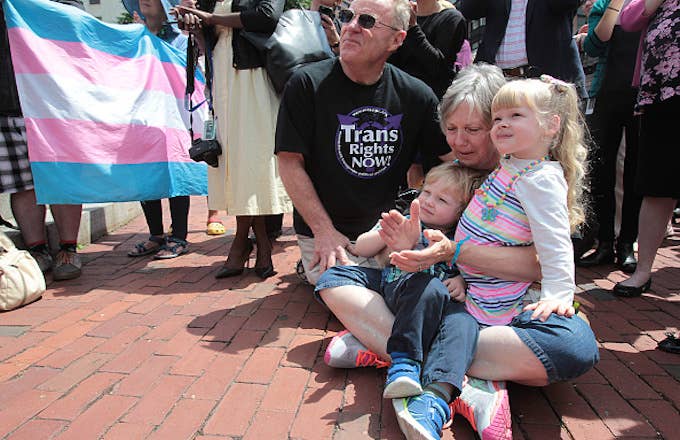 In a major blow to the LGBT community, the Trump administration has lifted federal protections that allowed transgender students to use school bathrooms and other facilities that matched their gender identity.
In May 2016, the Obama administration took the stance that current nondiscrimination laws allow transgender students those rights, and issued guidelines to that effect. The Department of Justice and Department of Education made an announcement rolling that proclamation back Wednesday night, stating they need to take a closer look at the policy's legal issues.
"The Department of Justice has a duty to enforce the law. The prior guidance documents did not contain sufficient legal analysis or explain how the interpretation was consistent with the language of Title IX. The Department of Education and the Department of Justice therefore have withdrawn the guidance,"​ Attorney General Jeff Sessions wrote in a statment.
The New York Times reported that education secretary Betsy DeVos was against the move at first, but relented under pressure from President Trump. In what many perceived as an attempt to ease her conscience, DeVos issued a statement saying that her department "remains committed to investigating all claims of discrimination, bullying and harrassment against those who are most vulnerable in our schools... I consider protecting all students, including LGTBQ students, not only a key priority for the Department, but for every school in America."
The news of the rollback was immediately met with resistance by the Attorneys General and governors of several states, who vowed to keep current protections in place. That National PTA also declared it was "disappointed" with the decision.
Jackie Evancho, the singer who performed at President Trump's inauguration, expressed disappointment in the administration's decision. Evancho has a sister, Juliet, who is transgender.