 This Thursday marks Harriet Tubman Day, meant to celebrate the extraordinary life of the African-American abolitionist and humanitarian.
Best known for being a conductor of the Underground Railroad, Tubman is one of the nation's first and best-known female heroes. 
Born into slavery in Maryland circa 1822, Tubman fled to Philadelphia in 1849 amid rumors that she was going to be sold, leaving behind her husband, children, parents, and siblings. The next year, she returned to Maryland to lead her husband, niece, and two children to freedom; this was her first of an estimated 19 journeys to free slaves. It's been said that Tubman freed more than 300 slaves and never lost a person she was leading to freedom.
She served in the Civil War as a spy, nurse, soldier, scout, and leader of newly freed slaves, and was an activist and all-around badass until her death on March 10, 1913. 
Here are four facts about the trailblazer that will reinvigorate your interest in history, and put Tubman at the very top of your list of role models:
1. She was tough as hell 
When Tubman was a teenager, she suffered a head injury after an overseer hit her with heavy metal. As a result, she suffered from sleeping problems, such as suddenly falling asleep or having difficulty waking up. It's said that these sleeping spells gave her visions and dreams that she considered signs from God. 
Later in life, Tubman underwent brain surgery at Massachusetts General Hospital because she was unable to sleep. Refusing to take anesthesia, she insisted on chewing a bullet "just like soldiers did when they had their legs amputated."
2. She outsmarted everyone
Since she was born into slavery, Tubman never learned how to read, but that didn't stop her from outwitting everyone. To protect herself and the slaves she freed, Tubman worked during winter months to avoid being seen, as well as Saturday nights to buy time before runaway notices were published in newspapers on Monday mornings.
She also used disguises to avoid being caught, dressing as a man or old woman. She once overheard men reading her wanted poster, which stated she was illiterate. Tubman immediately pulled out a book and pretended to read it, which was enough to fool the men into leaving her alone.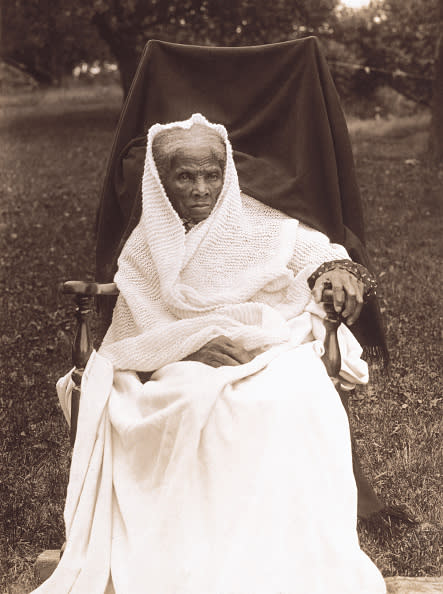 3. She was a cougar
In March 1869, Tubman married Nelson Davis. She was around 59 years old, and he was 22 years her junior. They were together for 20 years, until Davis died of tuberculosis.
4. She was an OG intersectional feminist
Tubman's activism continued long after the Civil War. She was a prominent supporter of the Women's Rights Movement, attending meetings and giving speeches on tours to New York, Boston, and Philadelphia. Tubman especially fought for black women's rights, and was invited as a speaker for the first meeting of the National Association of Colored Women Clubs in 1896.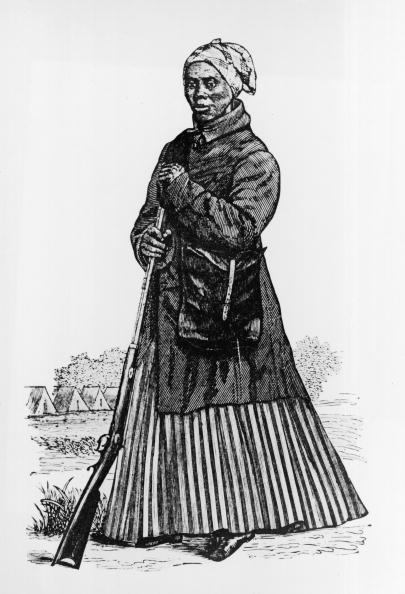 Take some time this Harriet Tubman Day to recognize the icon's perseverance in the face of relentless adversity. Tubman was illiterate and at one point enslaved, but she set the highest standards of courage, strength, wit, and humanity.