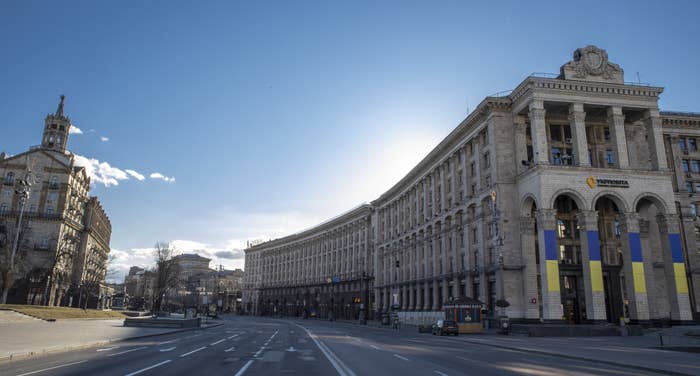 Thousands of African students spread across Ukraine are trapped and fearing for their safety following Russia's invasion of the embattled country.
Korrine Sky, a 26-year-old second-year medical student in Dnipro, told Insider that she is trying to coordinate with other students in the hope of escaping the conflict.
"I'm very, very afraid," Sky said. "We're not getting any help from any of the embassies. They have pretty much just said, 'save yourselves.'"
Another Nigerian student, Alexander Somto Orah, told the outlet that they have looked to Poland as an escape route. 
"We are hoping we could cross over to Poland even though we do not have active visa that allows that. I guess we are hoping Poland will allow us take shelter in their country."
Meanwhile, Orah told Al Jazeera that the students "have received no support from any government authorities."
"The school only gave us bomb shelter to hide when the air raid siren is on," Orah explained. "The sirens came on and off for about five times yesterday before I left. There is little food. I couldn't access cash for two days now. Every ATM on the road has no cash."
Earlier this week, Russia launched what was initially described by President Vladimir Putin as a "special military operation" in Ukraine. Read everything you need to know about the Ukraine-Russia situation here.