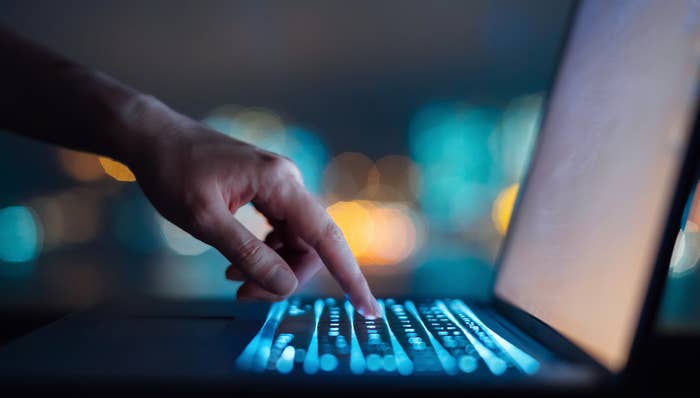 A Texas woman has been awarded more than $1 billion following a disturbing case involving revenge porn.
The New York Times reports a Houston-area jury determined the woman, identified by the initials D.L., will receive $1.2 billion in exemplary damages from her ex-boyfriend, who distributed sexually explicit photos of the victim on the internet without her consent.
The news comes over a year after the victim filed a harassment lawsuit against her former boyfriend in April 2022, accusing the defendant, Marques Jamal Jackson, of breaching her personal computer en route to posting intimate photos and images of her online.
"This type of experience is devastating," the woman said. "It's extremely painful. It's hurtful. It's embarrassing and you fear that either something will trigger and it will start again or that the previous effort inspired someone new and then they might start."
The woman says Jackson began sabotaging her life after they broke up in 2020 following four years of dating. The defendant is accused of publishing photos of the victim on Facebook, Twitter, Dropbox, and even Pornhub, while also sending the images to D.L.'s friends and family via email.
Granted, it's unlikely the victim will receive the total amount awarded to her by the jury. The sum includes $200 million for past and future mental anguish, in addition to $1 billion in exemplary damages.
One of D.L.'s attorneys, Jacob Schiffer, maintained the jury's decision should steer people away from considering using revenge porn to get back at an ex. "For the future, anyone thinking of wanting to do this to somebody else that is going to weigh on them like a ball and chain until the date that they're buried," he said.
Brad Gilde, another lawyer for D.L., noted, "The communication from the jury is that you make it your mission to ruin someone emotionally for the rest of your life, then you are going to be facing a judgment that's going to ruin you financially for the rest of your life," he said.