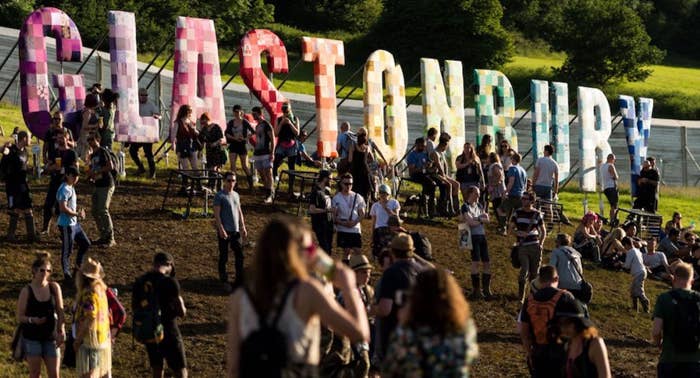 Researchers have found that local wildlife was impacted by public urination that contained traces of drugs at the 2019 Glastonbury Festival.
BBC reports dangerously high levels of cocaine and MDMA were found in the Whitelake River, which runs adjacent to the festival's Somerset, United Kingdom location. According to researchers, the finding could hinder conservation efforts of rare European eels that are located in the area.
"Unfortunately, Glastonbury Festival's close proximity to a river results in any drugs released by festival attendees having little time to degrade in the soil before entering the fragile freshwater ecosystem," one of the scientists attached to the study, which was published in the journal Environmental Research, said. The study is titled "The environmental release and ecosystem risks of illicit drugs during Glastonbury Festival."
Toxic levels of the site were taken before, during, and after the festival in 2019. The study ultimately found that MDMA concentrations quadrupled the week after the festival, which suggests that there could be long-term damage to the local ecosystem.
A spokesman for the festival told BBC: "Protecting our local streams and wildlife is of paramount importance to us at Glastonbury Festival and we have a thorough and successful waterways sampling regime in place during each festival, as agreed with the Environment Agency. We are aware that the biggest threat to our waterways – and the wildlife for which they provide a habitat – comes from festivalgoers urinating on the land."
Organizers also said: "Peeing on the land is something we will continue to strongly discourage at future Festivals. We also do not condone the use of illegal drugs at Glastonbury."
The 2020 and 2021 editions of Glastonbury were canceled due to the pandemic.
The festival is currently scheduled to return in June 2022.