Man Dies After Falling From Moving 18-Wheeler He Was Dancing on Top Of
A Texas man is dead after he fell off a moving 18-wheeler, which he was dancing on while it drove under a freeway overpass in Houston, police said.
Getty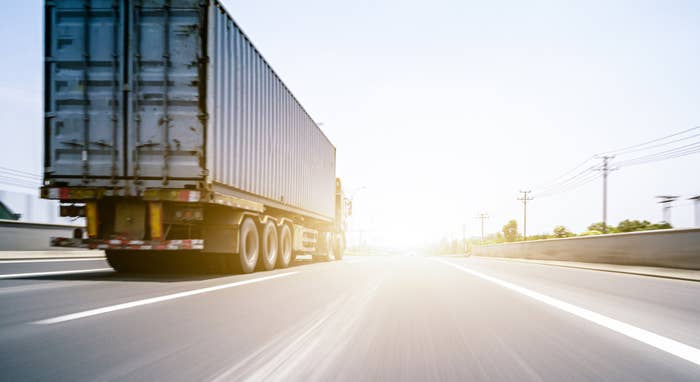 A Texas man died last week after he was knocked off of an 18-wheeler he was dancing on top of along the US-59 Eastex Freeway, People reports.
According to the Houston Police Department, the unidentified 25-year-old man was knocked off the top of the truck around 11:35 a.m. on Nov. 10. Police say the driver was not aware that anyone was on top of his truck. The man either jumped or climbed on top of the truck, before he proceeded to film himself dancing.
Video of the incident was posted online by Grizzy's Hood News, which captured the man ducking under one overpass before he stood up and continued dancing. 
"As the 18-wheeler passed underneath the Tuam Street bridge, the male was struck and knocked off the trailer onto the freeway main lanes," police said.
One witness commented about the incident on Facebook, writing, "I saw the contorted body and broken neck and arm. It was horrible way to begin a day. And I took the time to describe the imagery because, it was traumatic for myself and everyone actually there. EVERYONE had the look of, why? Why did this have to happen."
Houston Fire Department paramedics arrived at the scene and transported the man to Memorial Hermann Hospital-Texas Medical Center, where he was pronounced dead.  The driver of the 18-wheeler was questioned by police and released without charges. Police determined that the driver was not driving under the influence of any drugs or alcohol.
The investigation into the deadly accident is still ongoing.