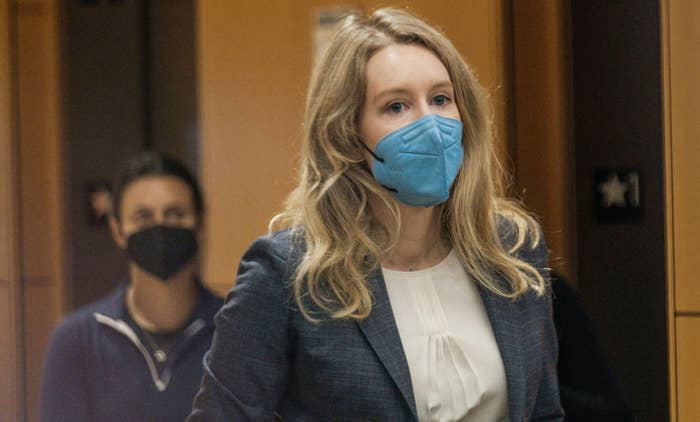 Elizabeth Holmes, founder of the now defunct blood-testing start-up Theranos, has been sentenced to prison on four counts of criminal fraud for deceiving investors.
The Wall Street Journal reports Holmes on Friday was sentenced by U.S. District Judge Edward Davilato to 11 years and three months in federal prison. Davilato preceded over Holmes' months-long criminal trial.
Back in January, Holmes was found guilty on four of 11 charges of defrauding the company's investors and patients by being dishonest about the accuracy of the technology they were using.
Holmes faced up to 20 years in prison, along with a fine of $250,000 plus restitution for each charge, which amounts to $1 million in fines, and nearly $804 million in restitution. Meanwhile, Holmes' legal team requested 18 months of house arrest to compensate for the four counts of criminal fraud charges.
"I still believe that she holds onto the hope that she can make contributions to the lives of others, and that she can, despite mistakes, make the world a better place," Senator Cory Evans said, per CNN.
Theranos, which Holmes founded after she dropped out of Standford at 19, was once estimated to be worth $9 billion, but later dropped after investors were misled. Holmes falsely claimed that Theranos could diagnose hundreds of diseases with just a few drops of blood.
Holmes stood up in court on Friday and read a statement on her own behalf.
"There is so much I have wanted to say. I want to thank the court for the respect you have shown me. I stand before you taking responsibility for Theranos," she said. "I loved Theranos, it was my life's work. My team meant the world to me. They worked tirelessly. Every day I have felt deep pain for what people went through because I failed them. I am so, so sorry. I gave everything I had to building and trying to save our company. Looking back, there are so many things I would do differently if I had the chance."