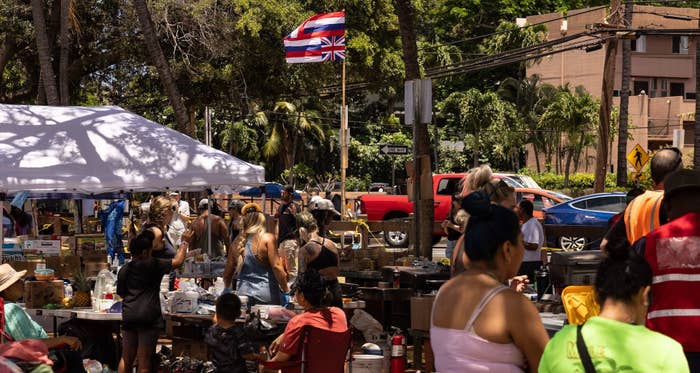 More than 100 survivors have come forward in the wake of officials releasing the names of nearly 400 people who were unaccounted for following the Maui wildfires.
The Associated Press reports the FBI confirmed on Friday that officials have successfully contacted 100 people who were previously confirmed missing, just days after Maui Country published a list of 388 names. Of the 388 listed, officials said it's unclear how many of those are children.
"We're very thankful for the people who have reached out by phone or email," FBI Honolulu Division Special Agent Steven Merrill said in a news conference. "As we get someone off of a list, this has enabled us to devote more resources to those who are still on the list."
Merrill added, "They were… reported to be safe and sound. Again, we don't take that for granted. We still understand there are hundreds more that we're still looking for and we will not stop until we find those people."
Of course, though the news is encouraging, at least 115 people have already been confirmed dead in one of the deadliest wildfires in U.S. history, with thousands more still unaccounted for.
"This is unprecedented," Maui Police Chief John Pelletier said earlier this week. "No one has ever seen this that is alive today. Not this size, not this number, not this volume — and we're not done."
Meanwhile, since the tragedy impacted Hawaii earlier this month, an additional 1,732 individuals who were initially reported as missing were determined to be alive.