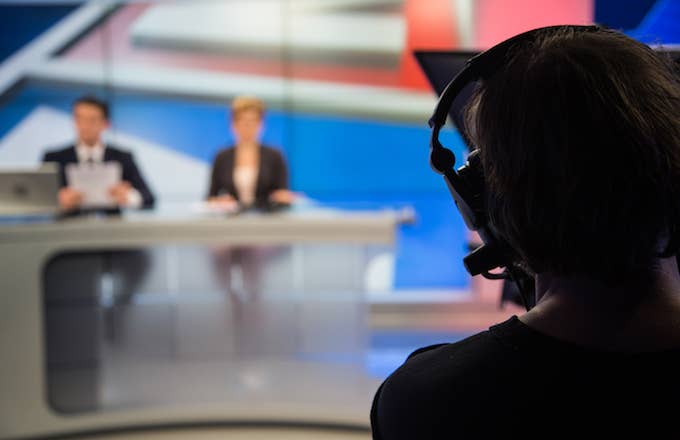 The age of social media continues to expose people. 
The latest culprit is Robin Cross, a news producer for Miami's WSVN-Channel 7, who has been fired from her job after spewing a racial slur at her neighbor, the Miami Herald reports. Cross was caught yelling the N-word on video, which was shot by her neighbor Robert Fenton, as the two were arguing about parking on Isle of Venice Drive in Fort Lauderdale. The back and forth began after Cross parked her car near his driveway. The dispute has reportedly been going on for years, and Cross just couldn't take the "years of bullying" anymore (according to what she told station officials). So, she resorted to displaying her racist underbelly.
"You don't f-cking own the road," Cross is heard saying to Fenton. "Yes, I used the word f-cking if you haven't heard it before. Except for your f-cking son who's dating a f-cking n----r." She continues while walking away, "Finally, I said it out loud."
Avery Fenton, the son of Robert, said he and his girlfriend, who is African American, never met Cross before this incident. "When we visit my parents' house we just park the car and walk inside, it's not like we are spending an extensive amount of time outside," he told the New York Daily News. "My girlfriend and I have never spoken to this woman and the fact that we were even brought up in the conversation doesn't make sense."
Avery Fenton, a lawyer, later wrote a letter to WSVN requesting that Cross be fired. She was placed on leave last week. "After conducting a thorough investigation, WSVN has terminated a 7 News producer who was caught on cellphone video using a racial slur," said Lily Pardo, a station spokeswoman. "WSVN will not tolerate any kind of discriminatory language or behavior."