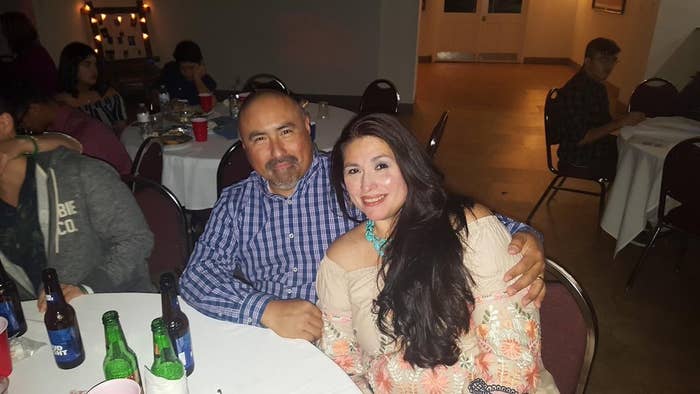 Just days after fourth grade teacher Irma Garcia died protecting students during the mass shooting at Robb Elementary School in Uvalde, Texas, her husband has also passed away.
Per the GoFundMe campaign launched by Garcia's cousin Debra Garcia Austin, it was revealed that Joe Garcia died "as a result of a medical emergency" on Thursday. Family members have attributed the death to his tremendous grief.
"Please keep our family in your thoughts and prayers," reads the update on the fundraiser. "I truly believe Joe died of a broken heart and losing the love of his life of more than 30 years was too much to bear."
Garcia's nephew John Martinez also confirmed his death in a tweet. "EXTREMELY heartbreaking and come with deep sorrow to say that my Tia Irma's husband Joe Garcia has passed away due to grief, i truly am at a loss for words for how we are all feeling, PLEASE PRAY FOR OUR FAMILY, God have mercy on us, this isn't easy."
Garcia was teaching in the classroom that the shooter, 18-year-old Salvador Rolando Ramos, barricaded himself in. All of the 19 students and two faculty members he shot and killed were in that class. He also injured 17 others during the shooting, in addition to his grandmother, whom he shot at home. A motive has yet to be determined. 
As more details about the situation have come to light, some have raised questions about the police response. The gunman was inside the building's premises for an hour before authorities broke into the barricaded classroom and fatally shot him. 
The couple are survived by four children. They were married for 24 years.