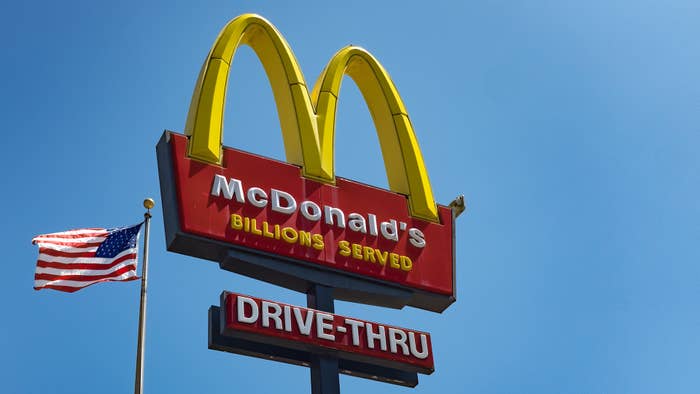 McDonald's confirmed it will be phasing out its self-service soda machines at all restaurants across the U.S.
Per the Associated Press, the company announced plans to remove its "beverage stations" by 2032. McDonald's noted the decision is to allow for consistent customer and worker experiences across all ordering points. That means customers who order through drive-thru, the McDonald's app, and in person won't get different experiences. It's unclear if there are other factors, whether financial or sanitation-based.
This essentially means McDonald's will no longer provide refills to in-restaurant customers, as each location previously had control over its own refill policies. It also means any hybrid, Frankenstein-style drinks combining various beverages into one won't be a thing for McDonald's customers. Some locations have already removed self-serve soda machines.
In a press release issued in July, McDonald's reported that almost 40 percent of its sales were digital, coming from customers using its app, delivery, or kiosk purchases. "The McDonald's brand has never been stronger and I remain inspired by the ability of the McDonald's System to create cultural conversations and develop industry-leading innovations," said the company's president and CEO Chris Kempczinsk. "While global macroeconomic challenges persist, we continue to invest in our growth drivers and our brand to meet the customer needs of tomorrow."