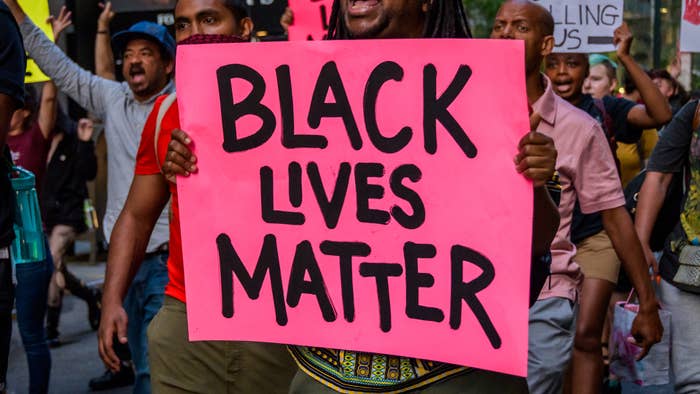 A 25-year-old Brunswick, Georgia man was shot and killed by two locals when he was out for a run, and his killers still haven't been charged. 
The New York Times reports that Ahmaud Arbery was a big fan of running to keep in shape, having previously been a high school football standout. This February he ran through a neighborhood in which he passed 64-year-old Gregory McMichael, who told his son Travis to bring their guns after Arbery ran past.
In the police report, McMichael argued that Arbery resembled a suspect in a string of break-ins around the area. McMichael and his 34-year-old son took a .357 magnum revolver and a shotgun before climbing into their truck, at which point they started to follow Arbery. He claimed that he told Arbery to "stop" and that he simply wanted to talk to him. Shortly after, there was an alleged struggle over the shotgun, and Arbery was shot at least twice.
To date, neither McMichael or his son have been charged or arrested in connection with the killing, which took place on Feb. 23. 
Brunswick NAACP president Rev. John Davis Perry II called the shooting "troubling," which others in the area have expressed concern about the community and racial profiling. "We can't do anything because of this corona stuff," Arbery's mother Wanda Cooper explained. "We thought about walking out where the shooting occurred, just doing a little march, but we can't be out right now."
A prosecutor has argued that the pursuers, who tracked down an unarmed black man and murdered him, acted within Georgia's citizen's arrest statute. Travis McMichael, who held the shotgun, had been deemed to have acted out of self-defense. Gregory McMichael is a retired investigator in the district attorney's office, while Travis runs a custom boat tours company. The prosecutor that wrote the letter has since been recused from the case due to a possible conflict of interest, and a prosecutor from another county will determine whether the case should be presented to a grand jury.
"There are a lot of people absolutely ready to protest," said Brunswick High School coach Jason Vaugh. "But because of social distancing and being safe, we have to watch what's going with the coronavirus.... Everybody in the community knows he runs."
Others have conteseted that Arbery, who sported a white t-shirt on the day he was killed, was simply exercising. Before the chase took place, a nearby neighbor called 911 to report a black man in a white t-shirt trespassing a house under construction. "And he's running right now," the man on the 911 call said. 
The original prosecutor on the case has, similiar to other cases involving the murder of an unarmed black man, noted that Arbery had a criminal record. In 2018, he was convicted of shoplifting and violating probation, while five years earlier he was indicted after he reportedly took a handgun to a high school basketball game.