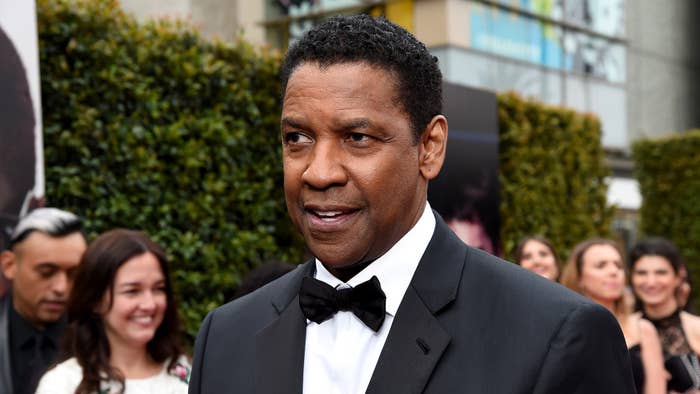 On Friday, President Joe Biden named seventeen individuals set to receive the Presidential Medal of Freedom, including Denzel Washington and Simone Biles.
The awards will be presented at the White House on Thursday, July 7, and will honor those who "have made exemplary contributions to the prosperity, values, or security of the United States, world peace, or other significant societal, public or private endeavors." Washington and Biles are among those set to receive the medals, which is considered the highest civilian honor in the country.
Also set to get the medal is Sandra Lindsay, the NYC nurse who received the first COVID-19 vaccine dose on live TV. Late Apple co-founder Steve Jobs is set to get a posthumous medal, as is Arizona Republican John McCain, who served with Biden in the senate. "They have overcome significant obstacles to achieve impressive accomplishments in the arts and sciences, dedicated their lives to advocating for the most vulnerable among us, and acted with bravery to drive change in their communities – and across the world – while blazing trails for generations to come," said the White House in a statement.
Other honorees include Olympic gold medalist Megan Rapinoe, the soccer champion who is also a prominent activist for LGBTQ+ rights and racial justice. Khizr Khan, who's army officer son was killed in Iraq, will also receive the medal. He became a target of Donald Trump's ire after he made disparaging comments against the former president at the 2016 Democratic National Convention.
See the full list here.