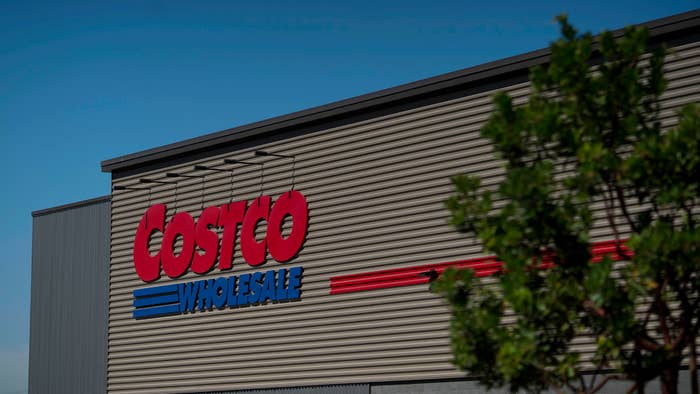 Despite rising inflation, Costco Wholesale's CFO, Richard Galanti, said the company's signature $1.50 hot dog and soda combo deal isn't going anywhere.
During a recent presentation on Costco's fourth-fiscal-quarter results, the company's CFO Richard Galanti said that there's no plans to raise the price of the combo deal even though price hikes have hit specific items. "We really don't look at it that way," said Galanti when asked how Costco plans to offset prices increases, per MarketWatch. "I think the thing I mentioned earlier about there [being] some businesses that are doing well with margin, like [the] gas business, [in] a smaller way—in the travel business, those things help us be more aggressive in other areas, or, as you mentioned, hold the price on the hot dog and the soda a little longer—forever."
The current price of the hot dog and soda combo has been in effect since the 1980s, and in 2018 it was reported that the company's co-founder Jim Sinegal once threatened to kill CEO Craig Jelinek if he raised the price of the combo. "I came to [Sinegal] once and I said, 'Jim, we can't sell this hot dog for a buck fifty. We are losing our rear ends,'" said Jelinek. "And he said, 'If you raise the effing hot dog, I will kill you. Figure it out.'" As a result of this interaction, the company built its own hot dog-manufacturing plant in Los Angeles to keep costs down.
If adjusted for inflation, the meal would be cost to $4.11 by today's standards. When asked by CNBC if he would consider raising the price tag back in July, Jelinek simply said, "No." During the same recent presentation, Galanti confirmed that Costco won't be hiking its annual membership fees costs. However, he cautioned that it'll be a case of "when, not if" the membership fees increase, as the retailer typically hikes the price every five or six years.