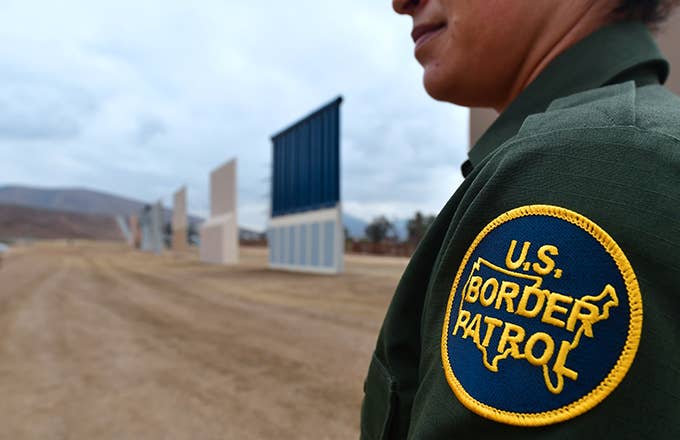 On January 1, recreational marijuana use will be legal in California. You might thing it's a great way to bring in the new year, but Associated Press is reporting that federal agents will still confiscate weed despite the change. Across eight Border Patrol checkpoints across California, possession of the drug will still be illegal because state and federal laws regarding marijuana don't quite line up.
Speaking to AP, assistant chief of Border Patrol's San Diego sector Ryan Yamasaki explained, "Prior to Jan. 1, it's going to be the same after Jan. 1, because nothing changed on our end. If you're a federal law enforcement agency, you uphold federal laws." Federal law still classifies marijuana as a controlled substance, similar in stature to heroin and LSD among other drugs.
Around 40 percent of marijuana seizures between 2012 and 2016 were an ounce or less, and California's new law dictates that anyone aged 21 or up is permitted to carry up to an ounce. A report from the Government Accountability Office last month confirmed that 87 percent of drugs confiscations by Border Patrol were marijuana seizures. The checkpoints are located up to 100 miles from the Mexico border, and are often used as a last ditch effort to catch out immigrants who managed to get through the border.
Acting deputy commissioner of Customs and Border Protection Ronald Vitiello has called drug seizures an "ancillary effect," but it's never been the main priority. Those caught carrying prohibited drugs through these checkpoints are rarely charged with a crime, usually getting released after getting their fingerprint and photograph taken. 
When the new law comes into effect next week on January 1, California will become the seventh state to legalize recreational marijuana. Previously, California became the first state to legalize medical marijuana use back in 1996.