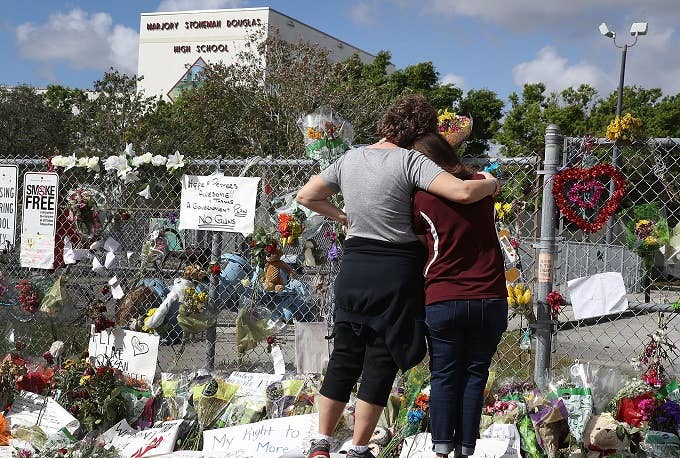 The therapy dogs brought in to help the survivors of the Marjory Stoneman Douglas shooting were honored with their own page in the school's yearbook. 
The 14 dogs that have roamed the halls since last year's shooting each took school photos, complete with the requisite blue background.
The school's yearbook adviser explained the motivation behind including the canines. 
"The kids love having the dogs on campus, and honestly, do so we,"adviser Sarah Lerner told CNN.
The idea to include the therapy animals was sparked after a faculty member had her dog's picture taken on picture day.
"The editors and I started talking, and we decided we wanted to have all the dogs in the book," Lerner said.
Looking at the page full of pups, it's easy to see how they would bring joy to students. Still, Lerner laid out the way that the dogs have been useful since the tragedy in Parkland, Florida.
"They are trained therapy dogs," Lerner said. "They're never unattended, they're always on a leash and they're so good-natured and well-mannered. They bring a sense of comfort and calm and relaxation. It's wonderful."
Since the shooting, survivors of Parkland have been some of the most vocal and visible advocates for gun control. Student activists Emma González and David Hogg have become household named as they pushed for reform of America's gun laws.