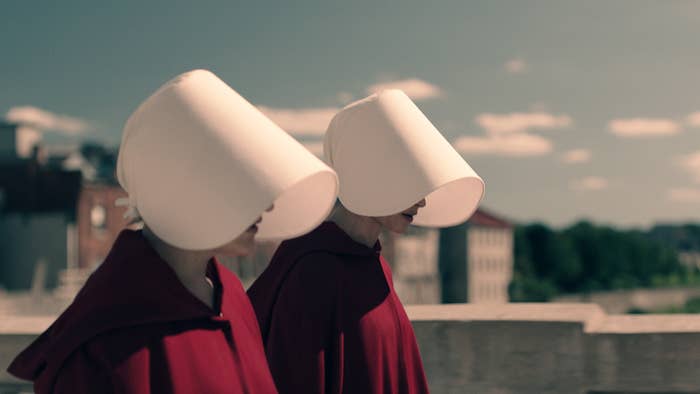 A Handmaid's Tale-themed wedding shoot is sparking outrage across the internet after a photo of the bride and groom surrounded by red-cloaked handmaids went viral.
The simple explanation is that the couple were huge fans of the show, and were being married in a part of Ontario that features a famous set from the show. So, they edited in handsmaids to their photo. Of course, given the political statement of the show that follows a future in which women have been stripped of their rights, the negative reaction is to be expected.
"Wow, this is deeply disturbing," wrote one user. "Seriously? I love the show, but this photo is truly puke-worthy."
Photography studio Van Daele & Russell defended their work, saying that the shot raised awareness of injustices.
"Everyone is talking about this issue now, rather than binging on a television series and then not doing ANYTHING about what they're SO worked up over until the next season comes out in the spring," they said. "What's sad is that the oppression and hatred, the division, fear and breakdown of HUMANITY & COMPASSION is being perpetuated in every one of these comments." The original post has since been deleted.