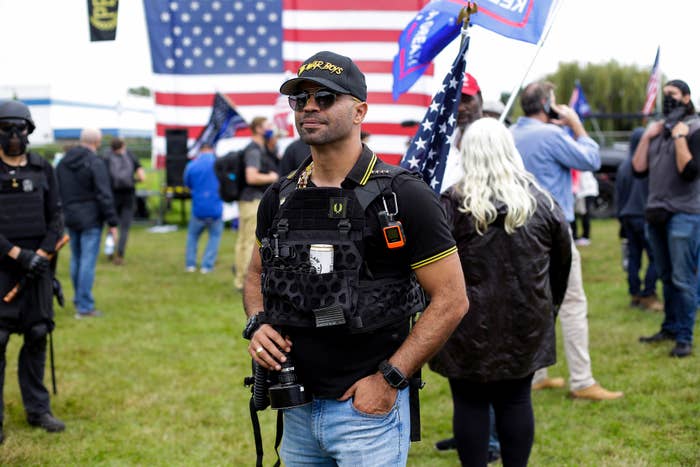 Enrique Tarrio, the former leader of the far-right Proud Boys, has been sentenced to prison for his involvement in the riots at the U.S. Capitol.
The 39-year-old Miami resident and former national chairman of the Proud Boys will get 22 years in federal prison and 36 months of supervised release. This marks the longest sentence handed down in any January 6 case, surpassing the previous high of 18 years given to Oath Keepers founder Stewart Rhodes.
The Proud Boys, alongside other neo-fascist groups, participated in the storming of the U.S. Capitol on Jan. 6, 2021, following a call from outgoing President Donald Trump to his supporters to march to Capitol Hill and make their voices heard.
"The Justice Department proved in court that the Proud Boys played a central role in setting the January 6th attack on our Capitol into motion. Over the past week, four members of the Proud Boys received sentences that reflect the danger their crimes pose to our democracy," said Attorney General Merrick B. Garland. "Today, the leader of the Proud Boys, Enrique Tarrio, learned that the consequence of conspiring to oppose by force the lawful transfer of presidential power is 22 years in federal prison."
Tarrio—along with fellow Proud Boys members Joseph Biggs, Ethan Nordean, and Zachary Rehl—was found guilty of seditious conspiracy in May. Federal prosecutors sought a 33-year sentence, but U.S. District Judge Timothy Kelly imposed the 22-year sentence. Tarrio was arrested two days before the attack for allegedly burning a Black Lives Matter sign at a D.C.-area church the month prior. He was not present at the Capitol on Jan. 6.
Prosecutors believe he may have strategically planned his arrest to inspire a reaction from his followers, whom he had significant influence over. Prosecutors also described Tarrio as a charismatic leader and propagandist who used his leverage to organize and execute the conspiracy to disrupt the peaceful transfer of power. The judge added a terrorism enhancement to Tarrio's sentence after prosecutors claimed his actions aimed to influence the government.
According to NBC News, Tarrio's defense argued that he was a "misguided patriot" who went to Washington to protest and protect the country, citing his Cuban heritage. "My client comes from a country where there are no rights, there's nothing," said Tarrio's lawyer Sabino Jauregui. "He was trying to protect this country, as misguided as he was."
Tarrio apologized to law enforcement, citizens of Washington, lawmakers, and his family before his sentencing. "I have always tried to hold myself to a higher standard, and I failed," he said. "I failed miserably. I thought of myself morally above others, and this trial has humbled me."
The former Proud Boy also walked back on his political involvement and said he wants "nothing" to do with politics after his release from prison.