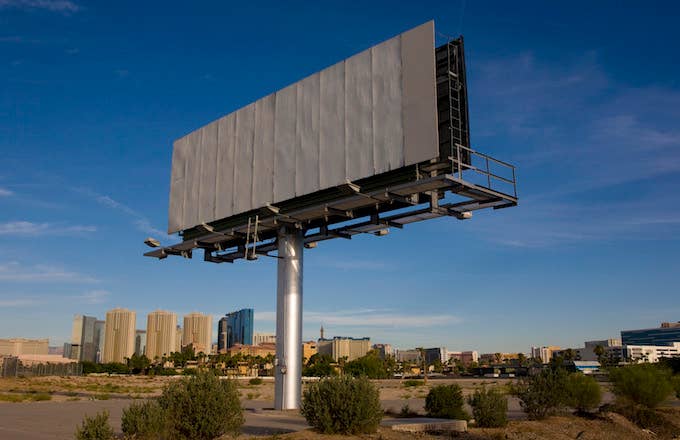 Four billboards in Wichita, Kansas are being used to call attention to the tragic death of Andy Finch, a 28-year-old shot during a swatting incident. According to HuffPost, all of the billboards read "Andy Finch is dead. If you believe in justice, it's time to file charges."
In December, Finch was killed by a Wichita police officer following a fake emergency call that sent them to his address. The call detailed a fake homicide and hostage situation. It was quickly discovered after his death that the call was ordered by a competing gamer on Call of Duty and that Finch was the victim of "swatting"—when people call in false crimes to emergency services as a prank.
The officer who killed Finch, who was unarmed at the time of his death, is not facing any charges. The billboards appeared on Friday, in an apparent nod to the award-winning 2017 film Three Billboards Outside Ebbing, Missouri. The billboards' likeness is not only in the subject matter, but also in their use of black text on a red background like the ones used by Frances McDormand's character Mildred Hayes.
Finch's mother told local news that she was grateful for the move. "Complete strangers are willing to do stuff on behalf of my son, and to a grieving mother who lost that son, I cannot describe what that means to me," Lisa Finch told KWCH-12. "It makes it just a little easier to deal with to know that so many people care about what happened to my son."
Community activists and Finch's family are calling on the Wichita Police Department to release the officer's name and file charges, but the police department has insinuated that they don't plan on releasing his name for the officer's protection. "I want it to be made public. I don't know why he gets to hide," Lisa Finch said last month. The family has filed a lawsuit against the city of Wichita.
Finch's death is reported to be the first fatal swatting incident.