Apple Disables Group FaceTime After Discovery of Privacy Bug
A bug that allows you to hear audio from another person's phone has been found.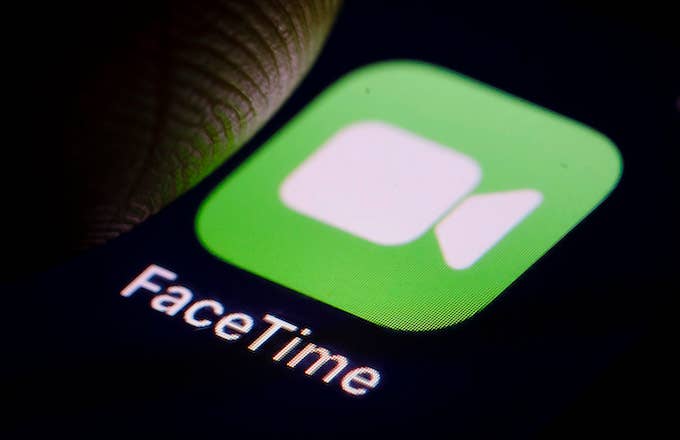 Getty
BERLIN, GERMANY - DECEMBER 14: The Logo of videotelephony product FaceTime is displayed on a smartphone on December 14, 2018 in Berlin, Germany. (Photo by Thomas Trutschel/Photothek via Getty Images)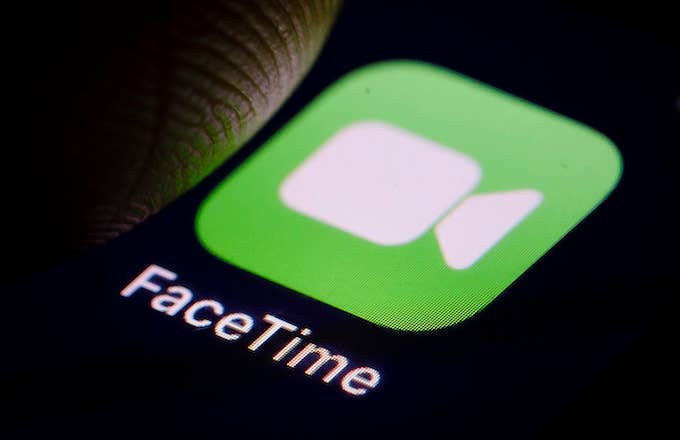 A worrying bug that impacts people with iPhones has been found. It allows a user to listen into another person's phone even if they don't pick up. 
All a person has to do to listen in is make a FaceTime call, and while the phone is ringing, swipe up to add another person. From there, you add yourself to the call. This will start a Group FaceTime call with the person even if they don't pick up. 
1. Start a FaceTime video call.
2. While it's still ringing, swipe up from the bottom of the screen and click "Add Person."
3. Add your own phone number to the call.

You'll now be able to hear the microphone from the other device, even if the owner is nowhere nearby.
To protect yourself from the breach, head to the settings section of your iPhone and make sure to toggle off the FaceTime feature. 
Shortly after news of the bug began to make the rounds, New York Governor Andrew Cuomo commented on the frightening development. "The FaceTime bug is an egregious breach of privacy that puts New Yorkers at risk," Governor Cuomo said in a statement. "In New York, we take consumer rights very seriously and I am deeply concerned by this irresponsible bug that can be exploited for unscrupulous purposes."
Apple has since reportedly disabled Group FaceTime.
Stay tuned for more potential information on an update that deads this glitch for good.