Scottish man Keir Johnston, the son-in-law of Cecilia Bleasdale, the woman whose blue and black dress sent the internet into a frenzy back in 2015, has been charged with attempting to kill his wife, The Guardian reports.
Keir, prosecutors allege, terrorized his wife Grace Johnston for 11 years. He has been accused of threatening to kill Grace while holding a knife, attempting to strangle her, and assaulting her on other occasions. Keir, who lives on the Isle of Colonsay, has denied the charges against him. The 38-year-old appeared at the High Court in Glasgow on Monday.
The trial against Keir is set to begin in 2024.
As you likely remember, the aforementioned dress had the world arguing about whether it was black and blue or white and gold. Bleasdale wore the dress to Grace and Keir's wedding. The viral debate spurred responses from a range of celebrities, including Kim Kardashian, Taylor Swift, and Justin Bieber.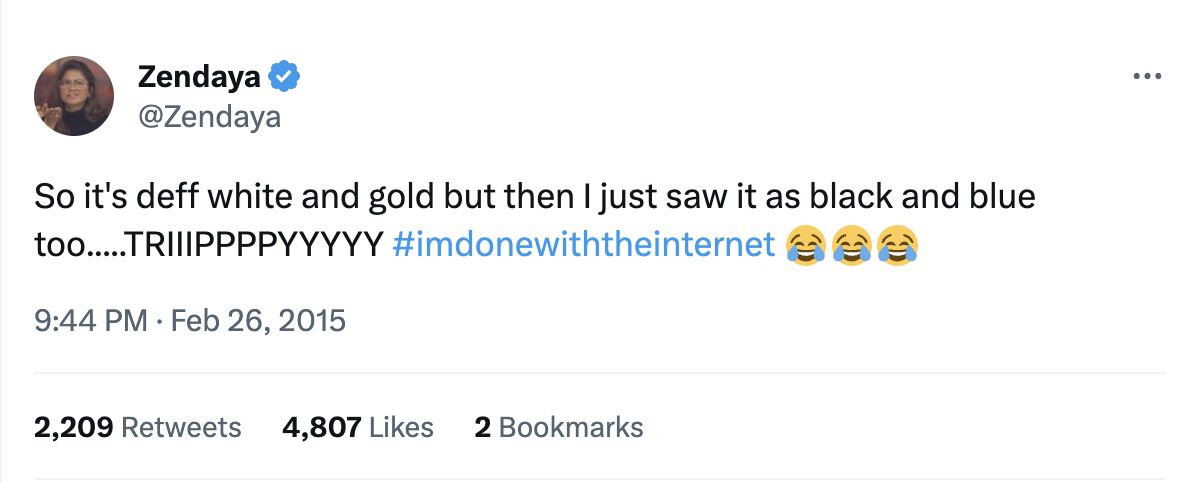 Keir, along with Grace and her mother Cecilia, appeared on the Ellen DeGeneres Show. Caitlin McNeill, the person who posted a pic of the dress on Tumblr, helping it reach viral status, was also present. The couple was gifted with $10,000 and a honeymoon trip to Grenada by Ellen. "We had been arguing about this for weeks," Caitlin said during the episode. "It had been tearing the community apart. We were losing our minds." You can watch the episode, which features Bleasdale modeling the dress in question, up top.
In a 2015 interview with The Guardian, Cecilia admitted that the whole thing caused some tension between her and Grace.
"We did have a bit of a falling-out," she said at the time. "We were both very, very upset about it, because we're very close." Are things OK now? "Oh, yeah, everything's fine. We just don't talk about it."
For more on The Dress, watch the video below.