Congress Passes Multi-Billion Dollar Coronavirus Relief Plan
The relief package ensures free COVID-19 testing, expansion of food security programs, paid sick leave for certain workers, and more.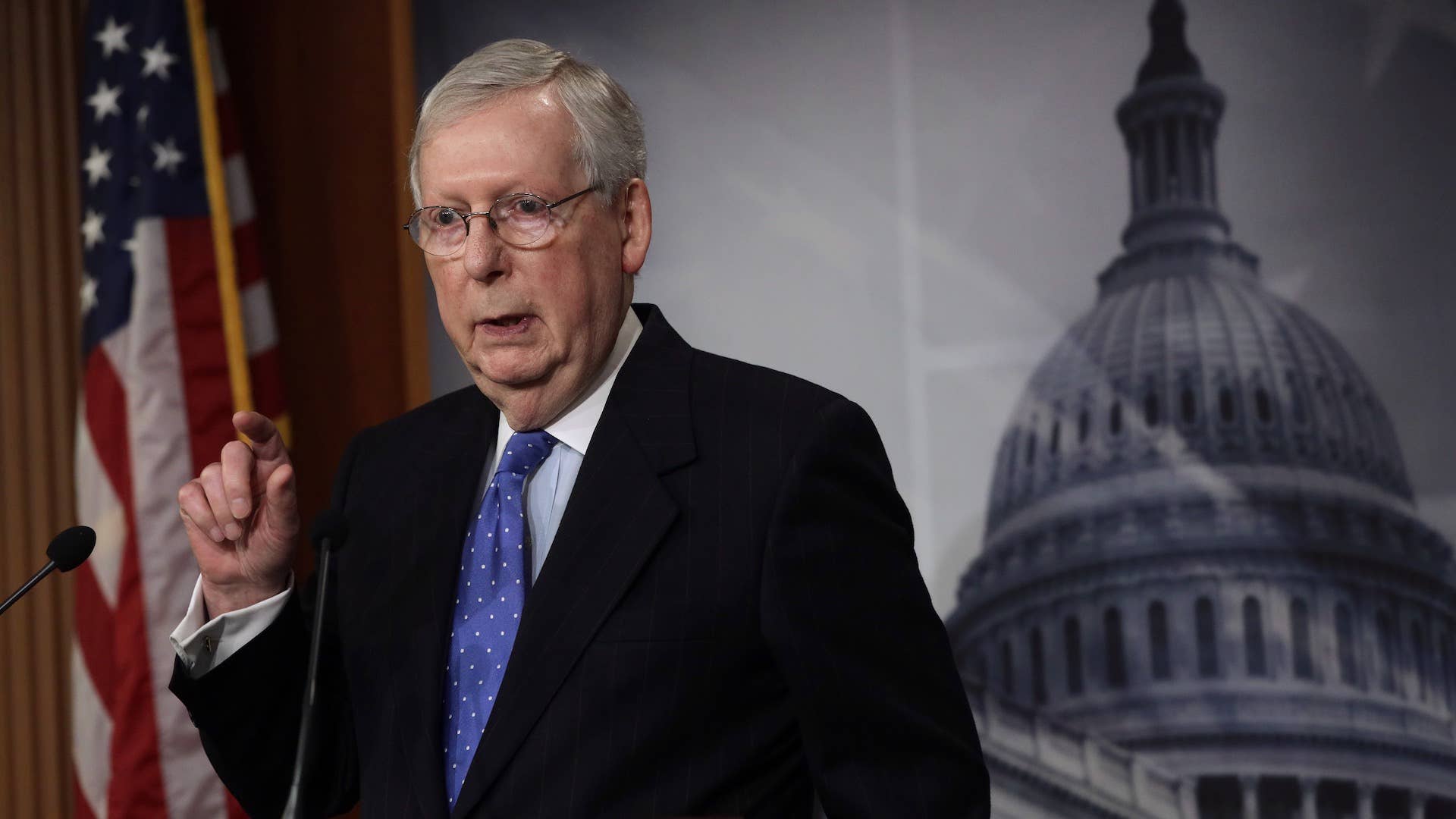 Getty
Image via Getty/Alex Wong
Congress has approved a $104 billion aid package that will combat the devastating consequences of coronavirus.
The bipartisan bill, dubbed The Families First Coronavirus Response Act, was passed with a vote of 90 to 8 on Wednesday, just days after it was approved by the House. According to CBS News, the emergency package guarantees free testing for COVID-19, expansion of unemployment insurance as well as increased funding for Medicaid and food security programs. The bill also requires paid sick, family, and medical leave for Americans who work for a company with 500 employees or fewer. This, of course, makes retail giants and large restaurant chains exempt.
Senate Majority Leader Mitch McConnell and other GOP senators had criticized the legislation for failing to provide enough relief in a timely matter; however, McConnell told his fellow Republicans he would sign the bill—negotiated by House Speaker Nancy Pelosi and Treasury Secretary Steven Mnuchin—to demonstrate unity in a time of crisis.
"I will vote to pass their bill. This is a time for urgent bipartisan action, and in this case, I do not believe we should let perfection be the enemy of something that will help even a subset of workers," McConnell said. "However, the House's bill has real shortcomings. It does not even begin to cover all of the Americans who will need help in the days ahead."
The bill was signed on Wednesday evening by Donald Trump, NBC News reports.
CBS News reports lawmakers are now working on the next phase of its coronavirus response. The White House and Senate are drafting legislation that could cost the country $850 billion to $1 trillion, about $500 billion of which would be cash payments made directly to taxpaying Americans. According to the outlet, the money would be distributed in two rounds worth $250 billion each; the first payments would made April 6, and the second would be made on May 18. Though it has yet to be confirmed, the checks will reportedly be for $1,000 each.
The proposed package would also provide $50 billion for the airline industry and about "$150 billion for other suffering areas of the economy."
"It is a big number. This is a very unique situation in this economy," Treasury Secretary Steven Mnuchin told reporters about the stimulus package on Tuesday. "This is a combination of loans. This is a combination of direct checks to individuals. This is a combination of creating liquidity for small businesses."