Brunei Enacts Anti-LGBT Law That Makes Gay Sex Punishable With Death by Stoning
The country of Brunei enacts several laws that include gay sex to be viewed as a crime punishable by death.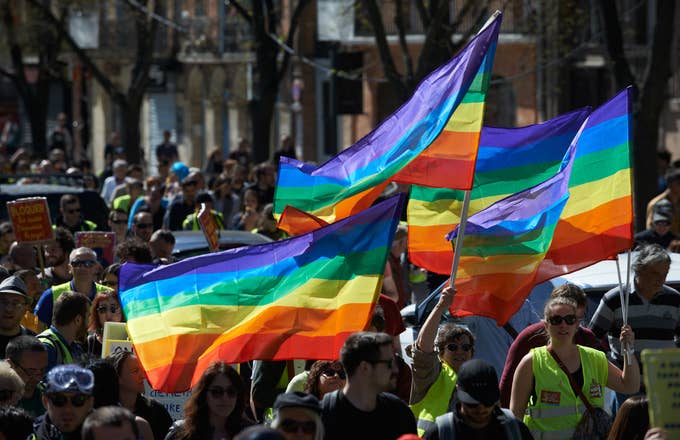 Getty
Image via Getty/Alain Pitton/NurPhoto
The Nation of Brunei, a country in Southeast Asia, has officially established a set of highly controversial laws, including several anti-LGBTQ+ rules that make gay sex an offense punishable by death. CNN has reported that, despite the immense international backlash, the new laws are set to go in effect today (April 3).
The new penal code is said to be based in Sharia law, which is an Islamic legal system. The rules dictate that sex between two men and adultery both warrant the punishment of death by stoning, while sex between two women carries a sentence of 100 lashes. In addition, acts such as stealing are punishable by amputation, while dressing as the opposite sex can result in imprisonment.
In response to the legislation, actor George Clooney published an opinion piece on Deadline. He condemns the laws, saying "in the onslaught of news where we see the world backsliding into authoritarianism this stands alone." In addition, he introduced a way to protest the injustice against LGBTQ rights by listing the nine different hotels owned by Brunei, suggesting that people abstain from giving them any business. Leading individuals in the LGBTQ+ community such as Ellen Degeneres and Elton John have also vocalized their support for the boycott.