A woman who was cruising through John F. Kennedy International Airport in a motorized wheelchair full of cocaine was arrested Sunday. Yoncela Stanley touched down in New York City on a flight from St. Lucia and was later arrested by U.S. Customs and Border Protection agents, the New York Daily News reported Tuesday.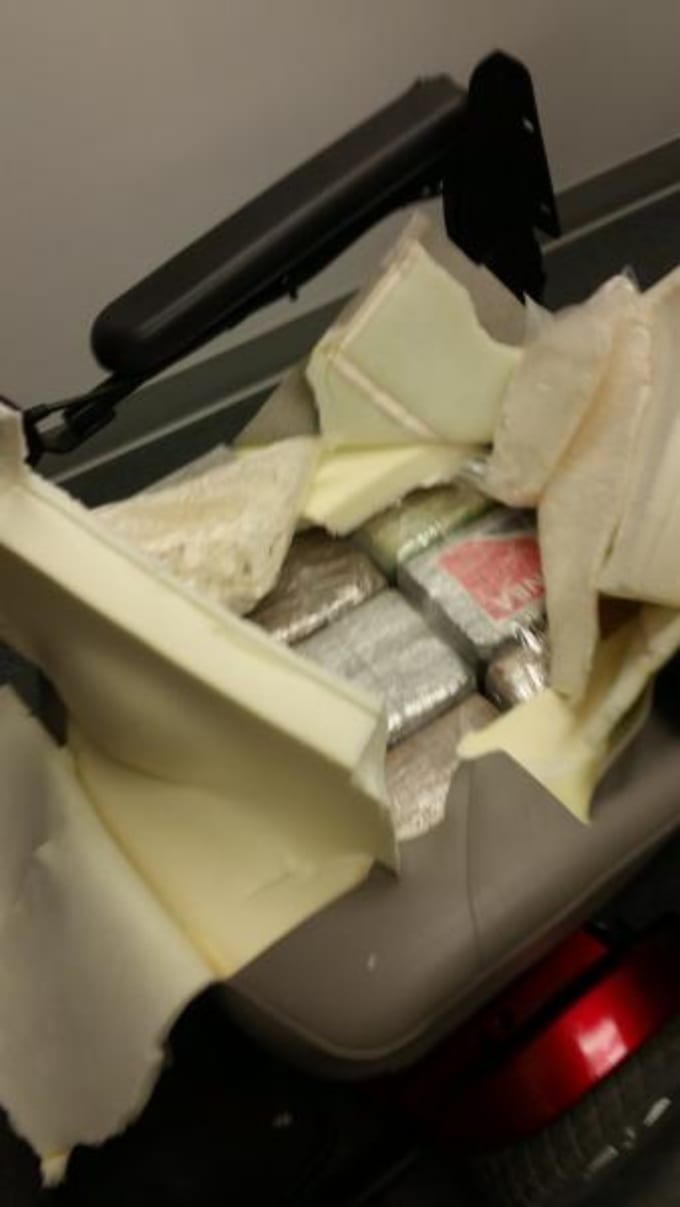 After landing on a JetBlue flight Sunday, Customs and Border Protection officials noticed something amiss with the motorized wheelchair's seat cushion. When presenting her baggage, officials said, Stanley seemed nervous. Stanley's behavior resulted in a K-9 dog being deployed, at which point the cocaine was discovered. Stanley was arrested and turned over to Homeland Security Investigations.
U.S. Customs and Border Protection bragged about the incident on Twitter Wednesday with the cringeworthy #KeepAmericaSafe hashtag:
"This latest seizure demonstrates the vigilance of our CBP officers, and their excellence in detecting those who would try to smuggle these illegal substances," Leon Hayward, the Acting Director of Field Operations in New York, said in a news release Tuesday.
Authorities ultimately discovered approximately 27 pounds of cocaine with an estimated street value of $468,000. Stanley, 33, now faces charges of federal narcotics smuggling.
J4ZDFqODE6ToefklR24l99L0i5A7A2mZ