One surprising lesson of the eight years is that politics can make for strong bonds, one strong bromance in particular. That's right! Besides the first family, Sunny, and Bo, perhaps the most adorable thing about the Obama administration was the enduring friendship between President Barack Obama and his vice president, Joe Biden.
The relationship wasn't always so great, though. In the spring of 2007, after announcing his own bid for the White House, Biden got into some hot water for comments he made about his then-fellow candidate Barack Obama. Asked to comment on the presence of Obama in the race, Biden told reporters for the New York Observer, "I mean, you got the first mainstream African-American who is articulate and bright and clean and a nice-looking guy...I mean, that's a storybook, man."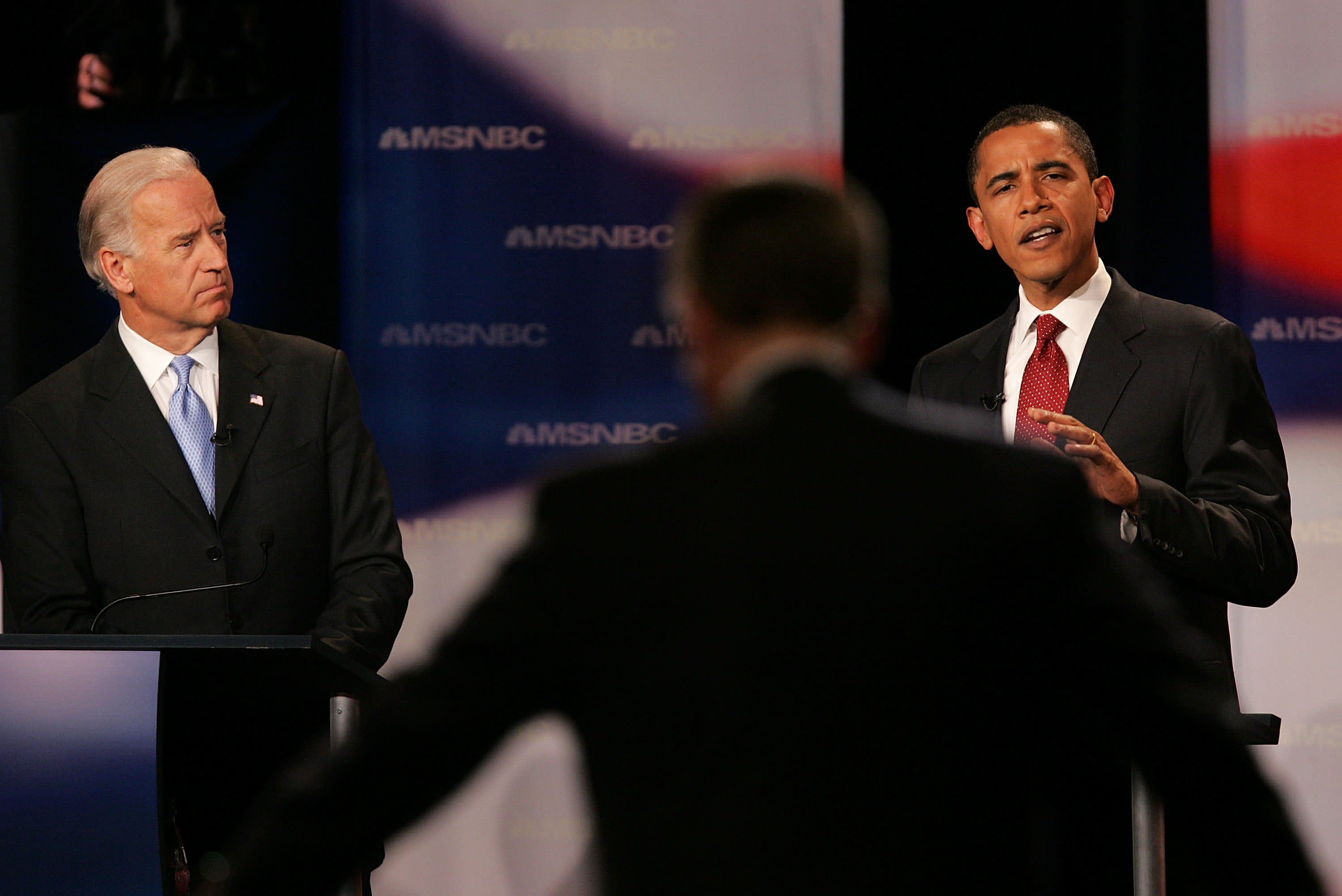 "Articulate and bright and clean." As one might imagine, a lot of people wanted to know exactly what the hell the senator from Delaware meant by his comments. For his part, Biden quickly issued a public apology, claiming that he didn't mean to speak condescendingly about Obama, candidate Obama accepted the apology graciously and the beef was squashed as quickly as it was created.
Then, more than a year later, after Obama had secured the Democratic party's nomination for president and ahead of the Democratic National Convention, he announced that Biden was his official pick for VP. Political insiders noted the many ways Biden's foreign policy expertise and lengthy tenure in the Senate complemented Obama's youthfulness and called the pick smart strategically. Obama, however, seemed drawn to something else about Biden.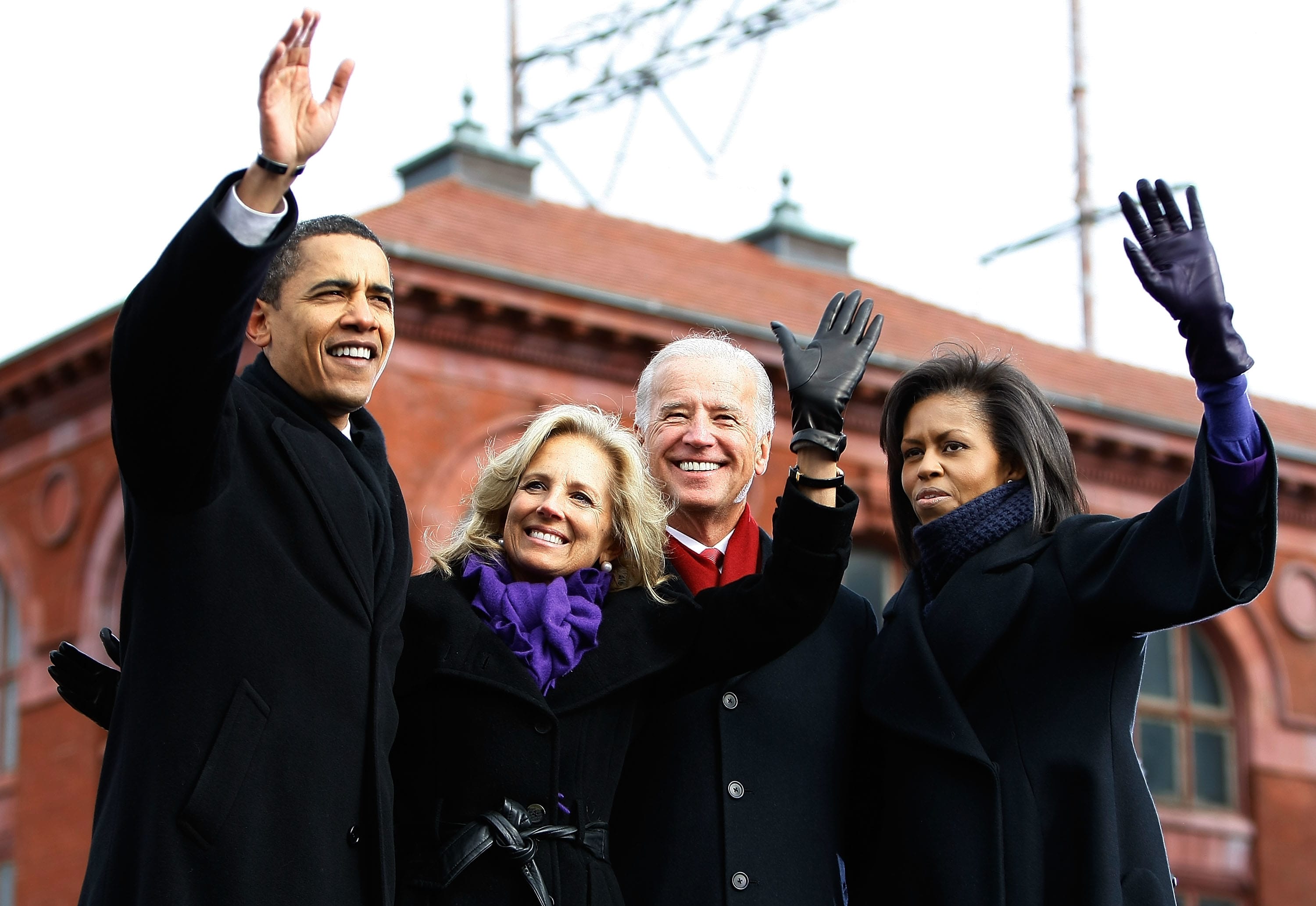 In introducing the man that would become his right hand, Obama described Biden as a "scrappy kid from Scranton who beat the odds," adding, "That's the kind of fighter I want by my side in the months and years to come." And by President Obama's side is exactly where Biden has been over nearly a decade of tremendous highs and lows.
According to the Vice President, he and Obama spend four to seven hours together every day. Biden has also touted that he sits in on every meeting the president takes and that his grandchildren and the first daughters, Malia and Sasha, are "best friends"
Over the years, there were also public moments that illustrated the close bond between Obama and Biden. In 2010, after the White House successfully passed health care reform, Biden was infamously caught on a hot mic at a press conference congratulating his friend and reminding him that the achievement was, "a big fucking deal."
Their bond was also expressed in times of challenge and tragedy, like when in 2015 Biden's son Beau died of brain cancer at the age of 46. The Bidens turned to Obama to deliver Beau's eulogy and at one point, the president directed his comments to the Vice President. "I'm grateful every day that you've got such a big heart and a big soul and those broad shoulders. I couldn't admire you more," he said.
The Obama-Biden bromance has been in high gear during these final days of the administration. The two shared a moment during the President's farewell address when he said, "To Joe Biden, the scrappy kid from Scranton who became Delaware's favorite son, you were the first decision I made as a nominee, and it was the best. Not just because you have been a great Vice President, but because in the bargain, I gained a brother."
Then, in a moment that had practically the whole internet in tears, Obama awarded his "brother" the Presidential Medal of Freedom with distinction. In accepting the honor, Biden shared a quick story that summed up the pair's unlikely friendship.
"We're having a lunch—lunches, and mostly it's what's ever in either one of our minds.  We'll talk about family an awful lot.  And about six months in, President looks at me, he said, you know, Joe, you know what surprised me?  How we've become such good friends. And I said, surprised you?"

Neither Obama nor Biden have disclosed what's next for each in their post-White House years, but it seems like a safe bet that the BFF's bond will live on past January 20.