7 Reasons Why You Should Care About Tonight's VP Debate
You may not know who Tim Kaine and Mike Pence are, but one of them will end up a heartbeat away from the Oval Office.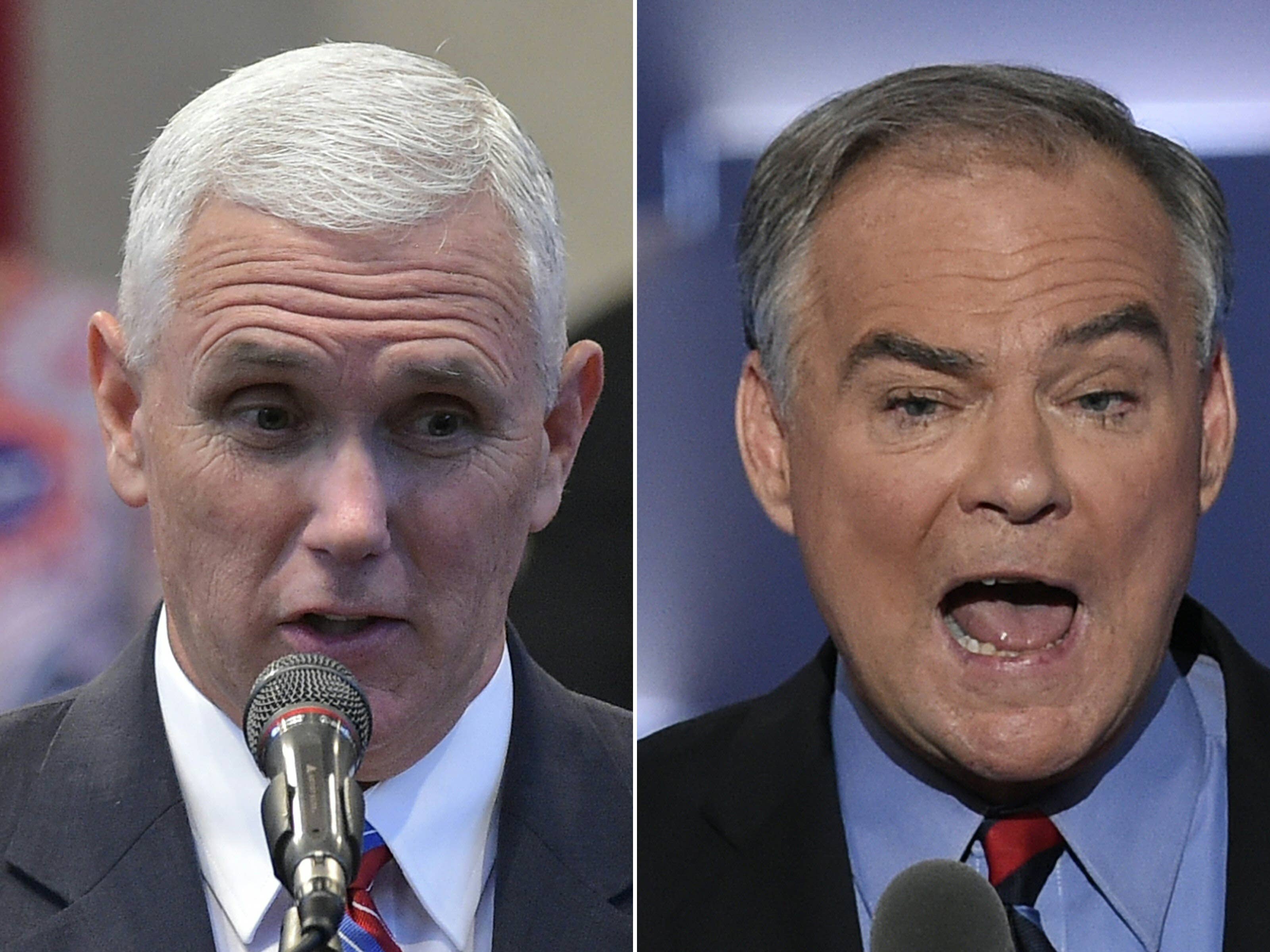 Getty
MANDEL NGAN,SAUL LOEB/AFP/Getty Images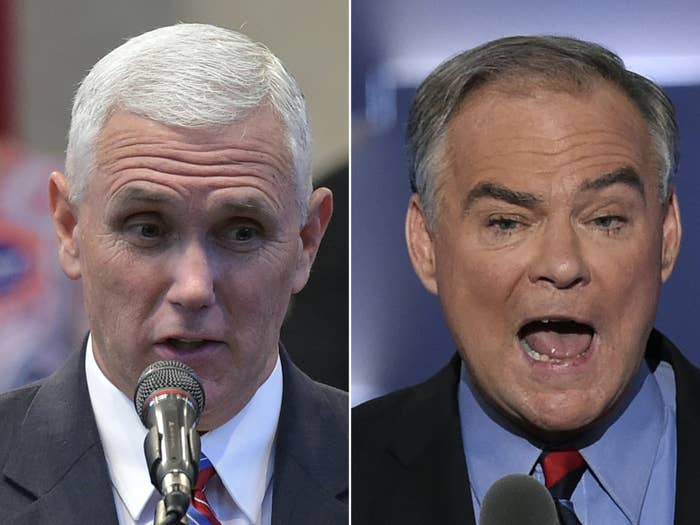 A new ABC News poll finds that more than 40 percent of Americans can't recall the name of the vice presidential candidates of either major party. That's not great news for Mike Pence or Tim Kaine, but the two have a chance to turn all of that around Tuesday night with the first and only vice-presidential debate of the campaign season.
Hillary Clinton and Donald Trump are a tough act to follow. Last week's face-off between the presidential candidates set debate records drawing in 84 million viewers. It's not likely the VP will rate that high—historically, vice-presidential debates have attracted fewer viewers. Still, there is good reason to tune in.
"I think people really do have a responsibility to watch the vice presidential debate because, very frankly, vice presidents could very well wind up being president of United States," Says Leon Panetta, former head of the C.I.A. and Secretary of Defense. "Too often in this campaign it has been about insults and counter charges of a personal basis and too little in terms some of these critical issues facing this country."
Complex talked to Panetta and others who've been watching the 2016 race closely and came up with these seven major reasons you should, at the very least, DVR the VP debate.
Debates are like speed dating
Debates are a great, quick way to get to know who the nominees are. Think of it like speed dating, or Tinder. Besides, watching them debate should certainly be more entertaining than reading their books.  
It's a serious matchup
Both Pence and Kaine are seasoned debaters and are more likely to focus on substance versus name calling, as we at times saw in the first Clinton-Trump matchup where the candidates either steamrolled or threw zingers at the other.
The VP is a heartbeat away from the Oval Office
Not to get too dark, but the vice president is one untimely event away from becoming president. Remember, when John F. Kennedy was shot dead in 1963, then-Vice President Lyndon B. Johnson was sworn in as president and served through to 1969. Just over 10 years later, Gerald Ford became president after Richard Nixon resigned his post.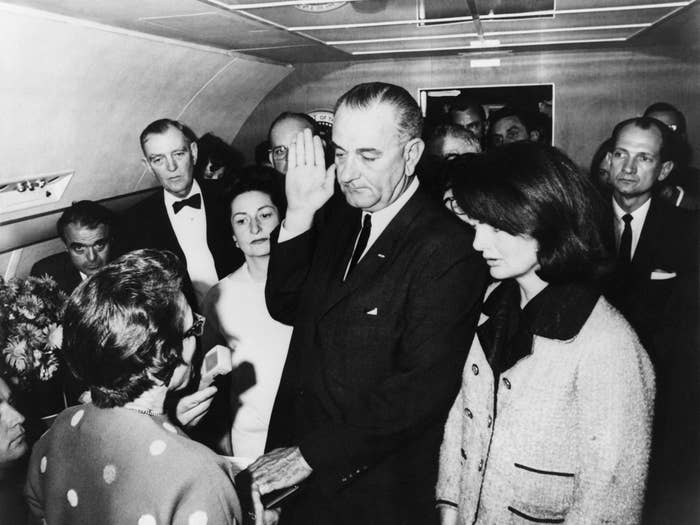 They can kinda also appoint Supreme Court justices
Vice presidents aren't just members of the executive branch; they're also presidents of the Senate, a position that holds substantial weight in major decisions such as Supreme Court appointments. In fact, if the Senate ends up split evenly on party lines on a vote, the VP is the tiebreaker, making the vice presidency a very powerful position.
Major moments happen at VP debates
A number of VP debates have actually been memorable, or at the least entertaining. Some have even made headlines. Arguably, the most memorable VP debate was the showdown between then Senators Dan Quayle and Lloyd Bentsen in 1988, known for the moment when Bentsen pointed a finger at Quayle and said, "Senator, you're no Jack Kennedy." More recently, Joe Biden schooled Paul Ryan in 2012 and introduced the word "malarkey" to a younger generation of Americans.
Witness a "first"
Debate moderator Elaine Quijano is a native of the Chicago-area, of Filipino decent, and will be the first Asian-American moderator for a general election debate. Quijano worked her way up from local TV to CBS News where she is based out of New York.
There won't be any do-overs
Last but not least, there is only one vice presidential debate every election season. No pressure on either side but it is a make-or-break event with a major blunder potentially costing precious votes in what is looking to be a tight race.