"Complex at the DNC" is a daily journal of convention events by Kevin Powell, activist, writer, and author of 'The Education of Kevin Powell: A Boy's Journey into Manhood.'
Thursday, July 28
When I was growing up, I barely learned about women in American or world history. Betsy Ross sewed a flag, Florence Nightingale was a nurse, Helen Keller was blind and deaf, and Rosa Parks refused to give up her seat—and that was it.
Little wonder, then, that the world is so sexist, that men and boys don't value women and girls as our equals, and that violence against women is a global epidemic. Ignorance is not only mad blissful, but downright oppressive and discriminatory. I couldn't stop thinking about this during the final night of the Democratic National Convention, when Hillary Rodham Clinton became the first American woman to win the nomination of a major political party.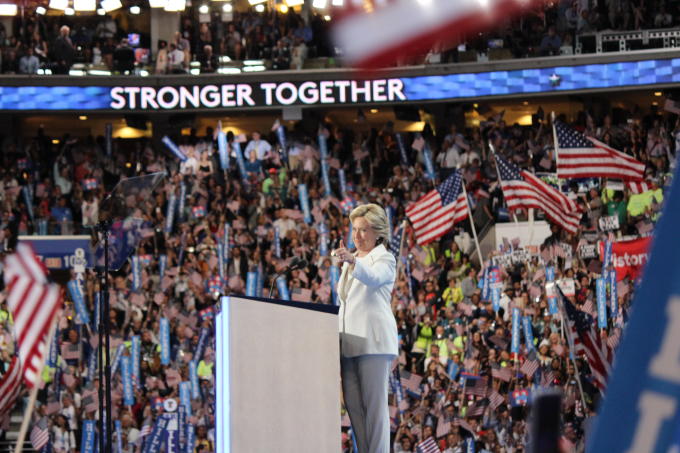 There was an electric buzz on the convention floor, especially since it was the last day of the emotionally charged gathering filled with both party loyalists and Bernie-or-bust protesters. It felt like the first day of the real battle, now, between Hillary Clinton and Donald Trump. 
Being on the floor to see Hillary speak meant standing for a good four to five hours, but I didn't care. I remember in 2008, Clinton conceded her loss to Barack Obama and said she had 18 million votes, which meant 18 million cracks in the ceiling. This year, she took the stage to thunderous applause and a standing ovation. I stood next to a young mother and daughter, who were also standing and smiling. I wondered how they felt in this historic moment; if they felt the way I did as a black American watching Obama win the nomination.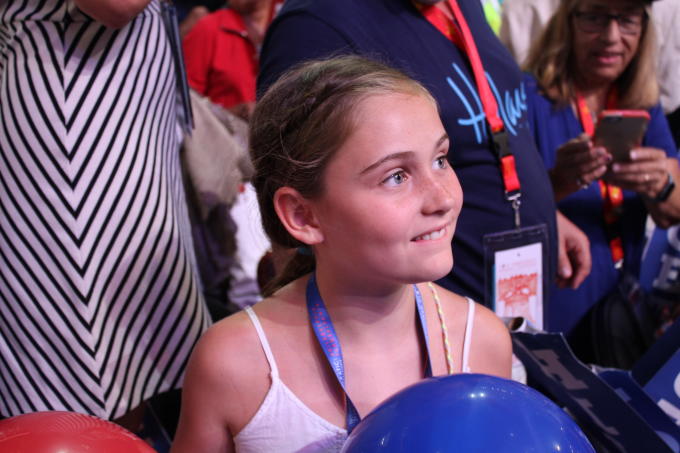 Hillary appeared very emotional in this moment. It's been a long time coming, for her, and for women everywhere. American women have not had the right to vote for even 100 years, and Hillary's loss to Obama in 2008 was especially tough to see given the way media emphasized her hair, clothing, body, and so-called attitude. I can imagine that Hillary drank in this moment for herself, her mother, her daughter, her grandkids, and young girls everywhere. 
Her speech was long and weaved with personal stories. Whenever #NeverHillary protesters spoke up, the packed arena shouted them down with cries of, "Hillary!" They wouldn't allow anyone to dampen this moment.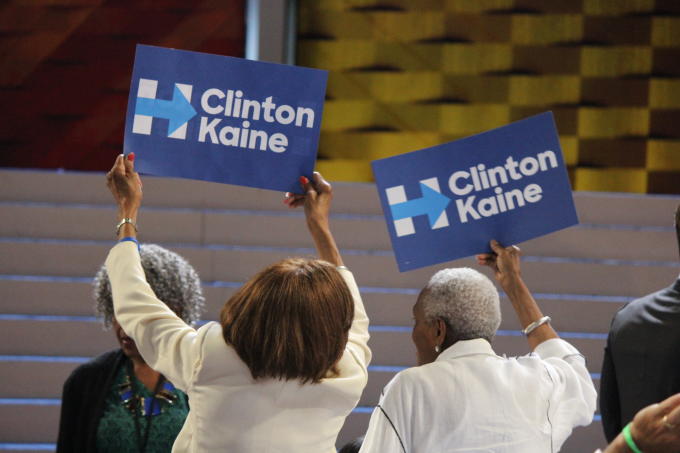 As the balloons and confetti rained down on us after Clinton's speech, I thought of women like my mother. As a single mom with only a grade school education, she raised me with little to no money and sheer resilience. Nothing could keep my mother down for too long; the magic she had in her soul, like a lot of women I know, brought her many triumphs. For Hillary, there's another ugly contest to come with Donald Trump in November. Regardless of the odds stacked against her, as they were for my mother, Hillary is victorious.