When Spike Lee officially endorsed Bernie Sanders for president back in February, the iconic director pointed to Sanders' unique ability to "do the right thing" once he made it to the White House. In a new cover story for the Hollywood Reporter, Lee and Sanders double down on that promise while discussing their complementary visions for a better America. The two even discuss the legacy of Bill Clinton, husband to Sanders' current neck-and-neck rival.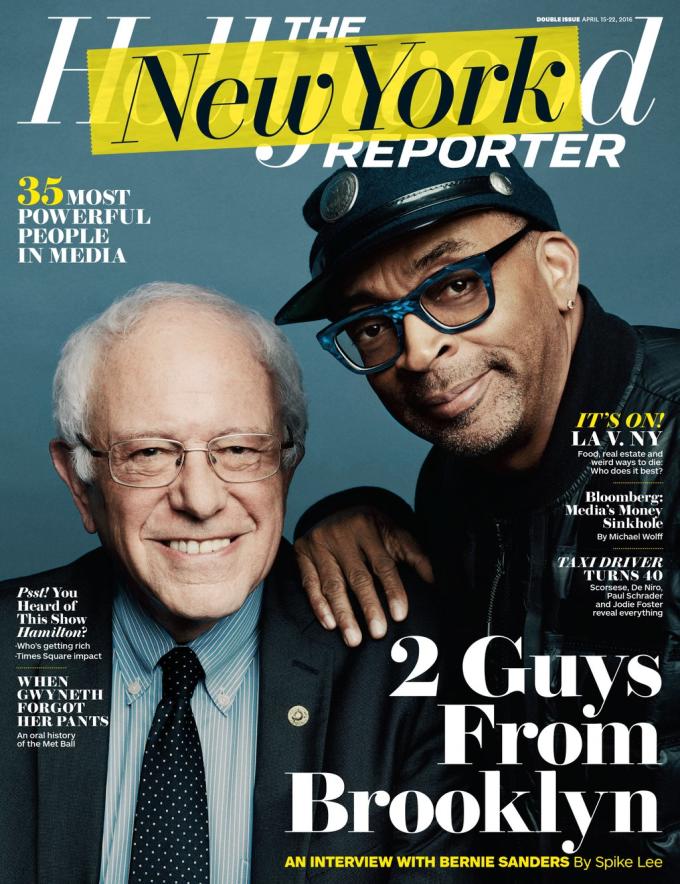 "We're doing phenomenally well with all of the young people — white, black, Latino, you name it, Asian-American," Sanders tells Lee when asked about Hillary Clinton's grip on older generations of voters. "And we're getting killed, frankly, not just with older African-Americans but also older whites, older Latinos. It's the weirdest thing in the world." Sanders, however, is confident his campaign will ultimately get the message out to all generations. When pressed by Lee about his relationship with current POTUS Barack Obama, Sanders says he "suspects" Hillary has a closer relationship but that he is certainly a fan: "We have a very positive and, I think, friendly relationship."
The duo, who had previously spoken via phone but met for the first time during the THR interview, also discussed the continued problems of gun violence and police brutality. Sanders, when asked to give his own definition of the empowering activist movement, described Black Lives Matter as follows:
What it means is that we are all sick and tired of seeing unarmed people shot by police officers. That young people in African-American communities are harassed by police officers, where police departments are not there to be supportive but are in many cases oppressive, and that's an issue that has to be addressed.
Referencing Bill Clinton's highly controversial history regarding minor drug offense policy, Lee and Sanders kept it candid when discussing the realities facing the nation's prison crisis. "I have introduced legislation to take marijuana out of it," Sanders says of weed's baffling presence alongside heroin as a Schedule I drug. "It should not be a federal crime." According to Sanders, the rescheduling of marijuana and the retraining of police officers are two issues on which all political leanings can unite: "The American people are fairly united on this."
As for Donald Trump, who failed to secure Wisconsin's primary on Tuesday, Sanders is cautiously optimistic regarding the nation's ultimate rejection of the divisive Republican's troubling rhetoric. By Sanders' assessment, Trump is merely "an entertainer" who knows exactly how to bend and manipulate the media to his advantage. "Donald Trump is not going to become president of the United States," Sanders confidently tells Lee. "That I can say."
Peep Bernie Sanders x Spike Lee in full here.