Donald Trump's Butler Speaks Out About the Leading GOP Candidate, Actually Calls Him "the King"
Dude has served Trump for nearly three decades and literally calls him "the king."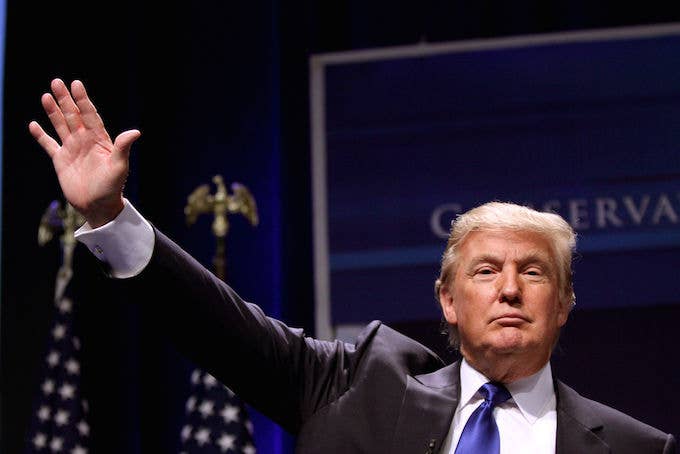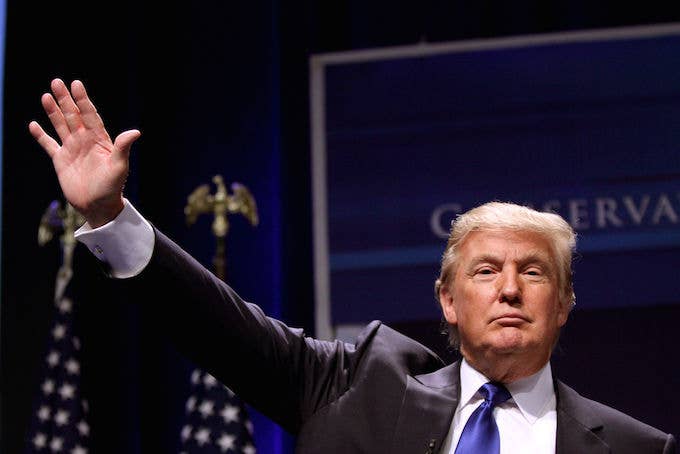 If anyone knows the ins and outs of the machine known as Donald Trump, leading GOP presidential candidate and violence-inciting orator, it's this guy: Anthony Senecal. Senecal, 74, spoke candidly with the New York Times on Tuesday about the decades he's spent as Trump's butler. From deep inside Trump's infamous Mar-a-Lago estate, Senecal professed the top Republican candidate's alleged generosity while also referring to him as "the king" with "incredible" eyes.
Though Senecal mostly speaks effusive praise regarding his boss, he does manage to incidentally give some insight on the reality of a Trump existence by revealing his emotionally charged hat selection process. If Trump walks out of his private quarters with a white hat, then the mood is good. If the hat is red, says Senecal, then the mood is indeed not good.
For Senecal, sometimes lifting the spirits of Trump requires some last-minute creativity. Years ago, Senecal received a warning call from Trump's plane that the former reality TV star was set to arrive shortly but was in a "sour" mood. Senecal managed to hastily hire a bugler just to perform "Hail to the Chief" as Trump walked from his limo to the house. That house, as revealed in Senecal's New York Times interview, also includes this little item of note:
When the library became a bar, Mr. Trump put a portrait of himself on a wall, posing in tennis whites.
Though there are indeed a lot of tragedies in that sentence, the most egregious one lies in the fact that the library in question is said to contain "rare first-edition books that no one in the family ever read." These days, the estate serves as a house and/or private club that's recently hosted an allegedly "lounging" Chris Christie and notorious Alabama Senator Jeff Sessions. However, don't expect any of the guests to indulge in a swim with Donald Trump, a man who uses xenophobia as a marketing tool. According to Senecal, Trump doesn't enjoy swimming and thus rarely engages in the practice of wearing swimming trunks.
Senecal, who's worked at the property for 60 years and served Trump directly for nearly 30, says he tried to retire back in 2009 but was advised against it by Trump. According to Trump, says Senecal, "to retire is to expire." Though he's no longer tasked with the usual butler responsibilities, Senecal is now considered the "unofficial historian" of the Mar-a-Lago estate.