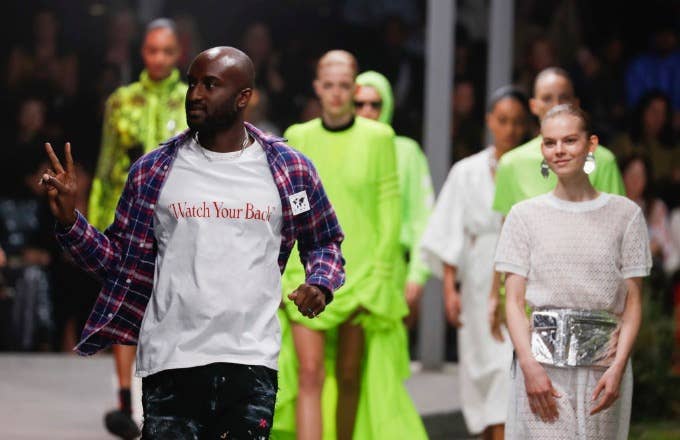 As promised, Monday morning brought us an extended new feature on the inarguable influence of Virgil Abloh that includes legacy insight from the man himself and an assortment of his peers and admirers.
The inspiring GQ Stylepiece is divided into chapters, starting with an exploration of Abloh's artistic foundation in architecture. From there, we're given behind-the-scenes recalls of key Abloh moments of art victory ranging from a certain iconic PFW photo to the moment his own design prowess started to truly take flight circa Watch the Throne.
"I often reference the 17-year-old version of myself, because I'm doing in large part the same thing today," Abloh told writer Thom Bettridge.
Don C, who first met Abloh when he was working at Chicago screen-printing shop Custom Kings, noted the instant vibing that occurred just prior to Abloh joining the West team. "When I first met him, we vibed right away because we could talk about ideas," C said. "And at the time, you could only bring people around Ye who he'd vibe with." For Abloh, the opportunity represented a chance to be a part of "another chapter in hip-hop."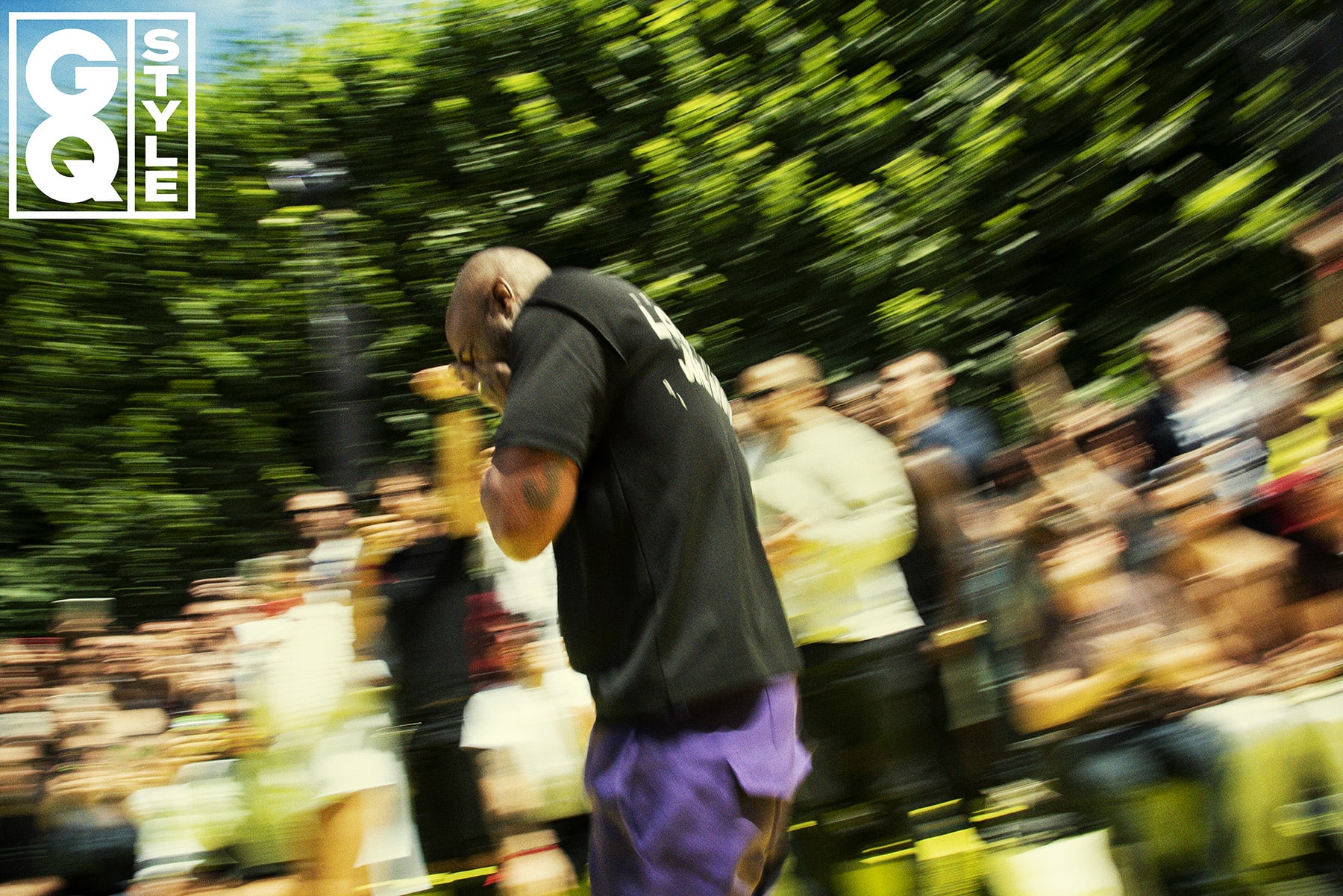 As Abloh's role at West's DONDA collective grew, his responsibility to achieving the "broadest possible reach" came into focus. "Ultimately the DONDA project was a mission to raise the taste level of the world," GOOD Music president Pusha-T said of the vision behind West's company. "It was about showing the youth that it's possible for them, and I felt it gave inspiration to the kids of this Internet generation—those who learn beat-making on the computer as opposed to in band class . . . They were changing the aesthetic, right in front of my eyes."
Attempting to condense the full piece here would do it a great disservice, so just head over to GQ for the full experience. ASAP Rocky, Playboi Carti, Takashi Murakami, Fraser Cooke, Heron Preston, and more also contributed comments.
Another notable moment occurs toward the end of the piece, with artist Arthur Jafa comparing Abloh's place in the current pop culture landscape to that of Andy Warhol's decades ago. Abloh himself touched on his work's connection to the Warhol catalog in an interview with Hypebeastlast year. By Abloh's estimation, he's a "descendant" of Warhol, West, Pharrell, and Basquiat.