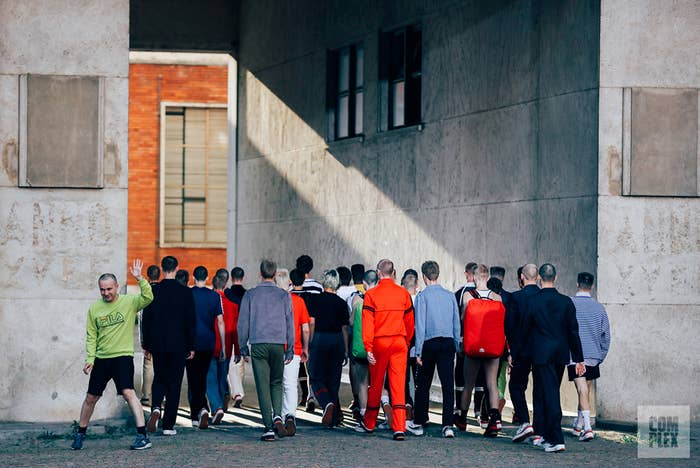 If you have difficulty pronouncing Gosha Rubchinsky's name, you're not alone, and, luckily, there are plenty of other ways to refer to the 31 year-old Russian designer of his own eponymous label. In an interview published last week in The Financial Times, writer Charlie Porter described him as "one of the biggest sensations in menswear." Adrian Joffe, the president of Comme des Garcons (which manufactures and distributes Gosha's collection) told Business of Fashion that Gosha is a "recorder of things." Chris Gibbs, who owns the boutique Union Los Angeles, put it most simply, telling Complex: "He's a really dope motherfucker."
Whatever you want to call him, if you're talking about who's making the most noise in men's fashion right now, you're talking about Gosha Rubchinskiy. That was never more apparent than at the designer's Spring 2017 show last night in Florence, held in the courtyard of a crumbling tobacco factory as part of the city's Pitti Uomo trade fair. The crowd, packed tight onto bleachers, included most major men's fashion editors, representatives from shops and boutiques around the world, Fear of God designer Jerry Lorenzo, Rihanna's stylist Mel Ottenberg, 424's Guillermo Andrade, photographer Juergen Teller (in hot pink short shorts), and a group of international cool teens who are both younger than you and can smoke more cigarettes.
It had all the makings of a big fashion event, and more buzz than anything happening at the men's fashion shows in other cities this season. But still, after the high-profile co-signs, the prime showcase, and the brands falling all over themselves to collaborate—Gosha debuted co-branded items with five Italian brands, plus Levi's, at his Florence show—the question remains: Is Gosha Rubchinskiy actually any good?
Gosha Rubchinskiy, the label, was officially launched in Russia in 2008, but it didn't really catch the attention of the rest of world until later; Comme des Garcons came on board in 2012, and Gosha made his Paris Fashion Week debut in 2014. From there, fashion press and retailers created mountains of hype, and soon, the line was selling out everywhere. He's managed to keep the momentum going up through his latest collection available for purchase: Dover Street Market reports that they sold through their entire stock of Gosha this season in two days; Comme des Garcons (which also owns Dover Street Market) said the brand's sales have grown 350% in the last year. Even Kylie Jenner got on board.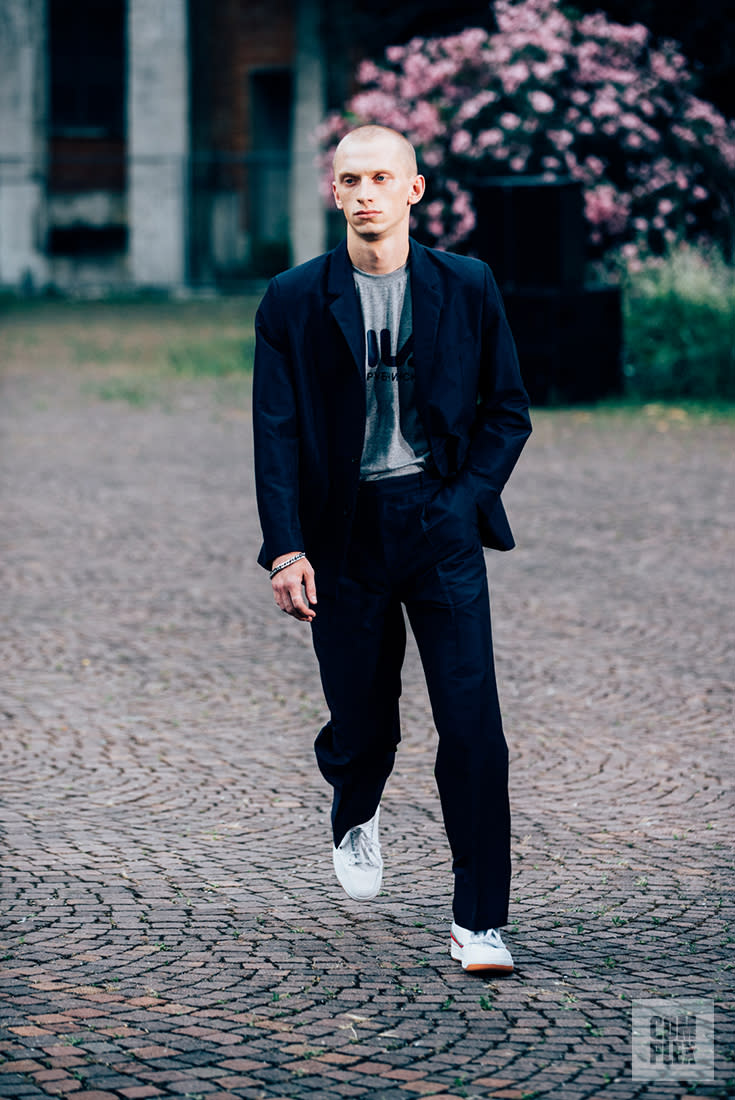 Gosha's success is based, at least in part, on his ability to speak to a wide range of shoppers. "He's one of very few pinnacle brands that bridge the gap between fashion and streetwear, and make fashion accessible through the lens of a younger, more streetwear consumer," Gibbs says. "Gosha is definitely also selling to an older customer who wants to buy into the youth." Federico Barassi, menswear buying manager for SSENSE, says the collection quickly sold out when they first offered it for sale this past fall. "We stock Gosha for women, too, and it performs just as well—further proof of Gosha's universal appeal," he adds.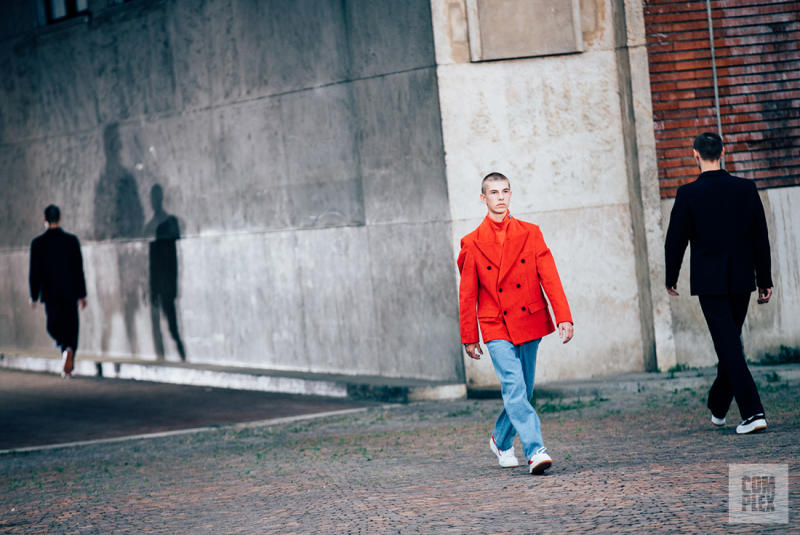 So, if men and women, young and old—aka everyone—are snatching it all up, there's some impetus for Gosha to keep doing what he's doing. And that appears to be the case, in some respects. Gosha was praised early on for flipping the Soviet symbols and aesthetic of his youth and turning them into a nostalgic collection of sport, street, and skate-influenced clothing that was ugly in an attractive, ironic sort of way. And then he did it again. And again. In June of last year, when Gosha debuted his Spring 2016 collection (the one that sold out at DSM), Voguecalled the designer "one-note, but highly evocative." In other words, good at doing what he'd already done. But can he do anything else?
When asked how he thought Gosha's buzz affected him, Gibbs told us, "When that happens early on, it could take you one of two ways. You could get complacent—because you think whatever you do is going to be appreciated—or, you can get really creative and aggressive, and really start to push the envelope. I think he's still pushing the envelope."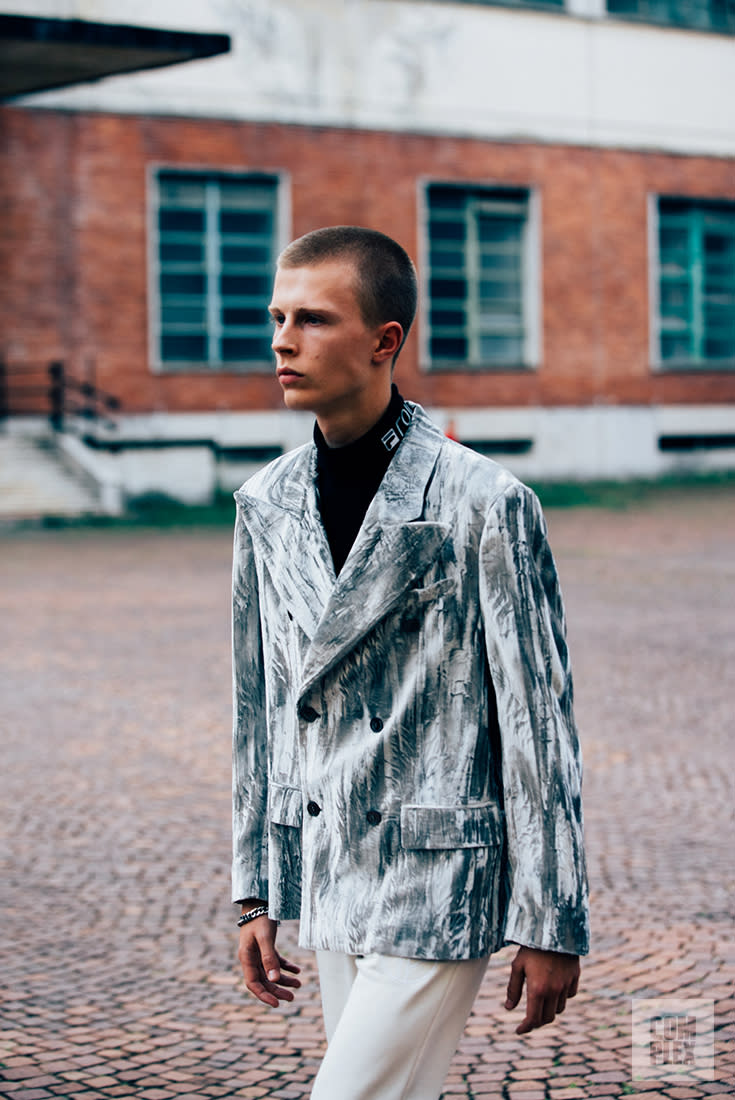 The show at Pitti went both ways. In his press materials, Gosha said the collection was "born from a desire to change." The collaborations with those Italians brands, although they didn't come from Russia, were still very much in his wheelhouse of slightly tweaked '80s and '90s sportswear staples; the look wasn't that far off from what came before it. The change he was talking about really shined through in the suiting that was mixed into the collection, in between sweats and tank tops. Even if one suit was worn with a Fila T-shirt underneath—and even if the double-breasted jackets were all pretty '90s with their huge lapels—the presence of tailored pieces showed that Gosha has his eye on growing and evolving beyond what has been verified as successful already. That's one huge step toward proving his worth as a designer, and his staying power. You can't really call him one-note anymore.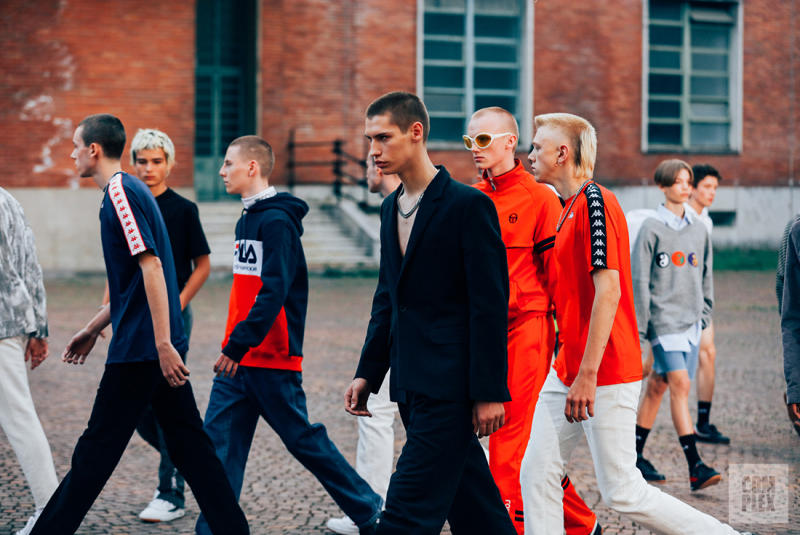 Because of his streetwear-leanings, Gosha is often grouped together with brands like Supreme and Palace, and it's not always an apt comparison. While Supreme has done just about everything since they opened up for business in 1994, they more or less stay in their lane: skate clothes treated like luxury items. Gosha, if yesterday's show is any indication, is interested in getting out of his. It may be too soon to answer the question of whether or not he'll be successful at that—there's a sense that he's just getting started and only stretching his legs. But by introducing new ideas, he's tipping the scales more in his favor now than they were a year ago.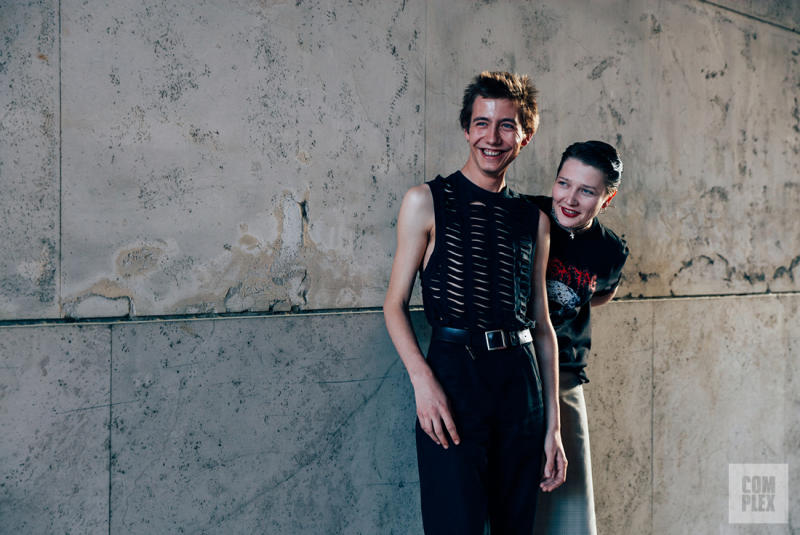 "Fashion is notoriously fickle, so establishing a strong brand presence from the start is important," explains Barassi. "How a brand evolves and is able to sustain the hype and establish longevity is the true test of a successful brand."
After Florence, it looks like we'll all have to stay tuned to see where Gosha takes us next.