Meet the Young Designer Who's Already Been Co-Signed by Future and the Jenners
In just over a year, NY-based designer Alexander Digenova already has fans in Kylie Jenner, Future, and Theophilus London.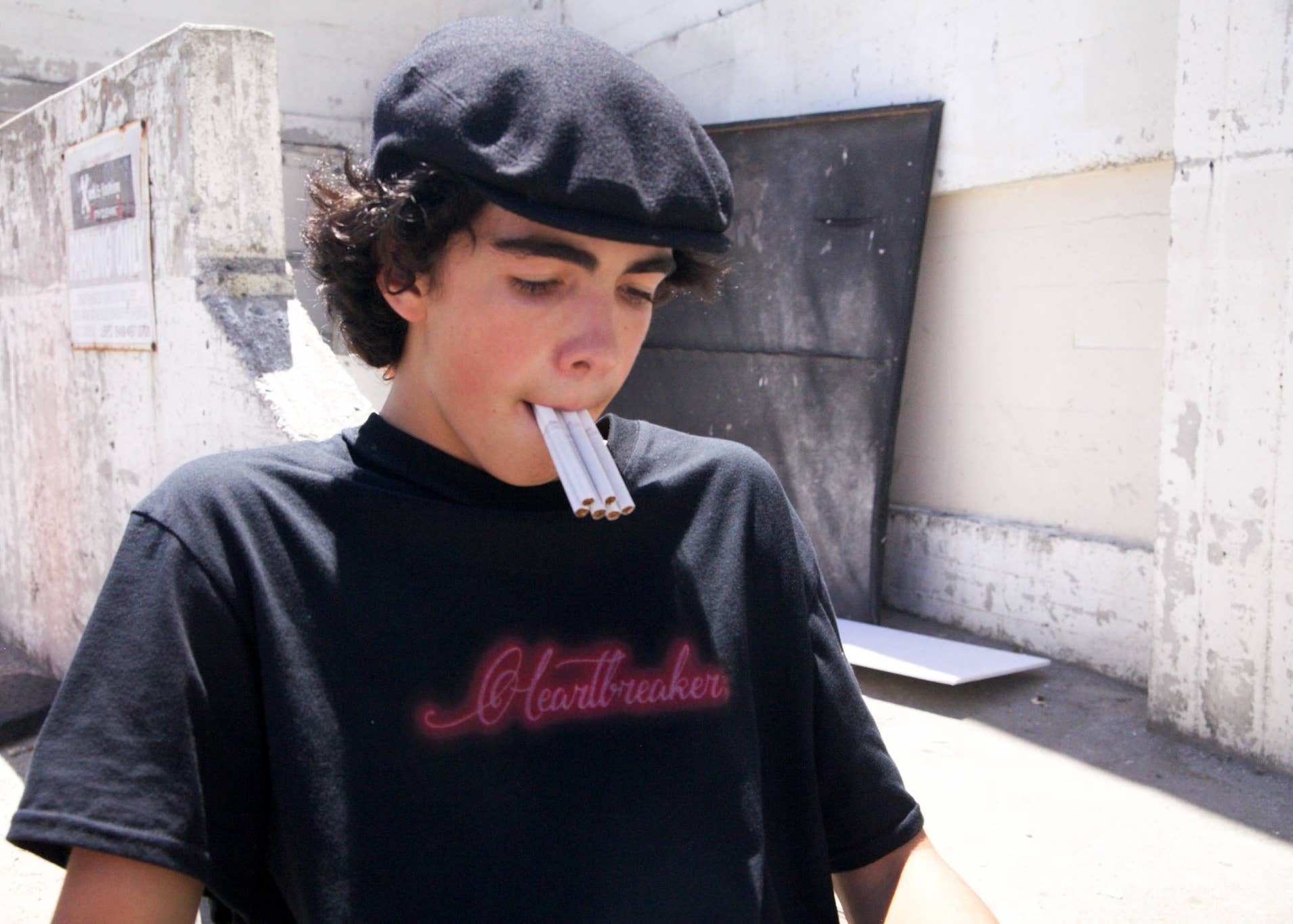 Unapproved Source
Alexander Digenova collection
----
Unapproved Source: Alexander Digenova
----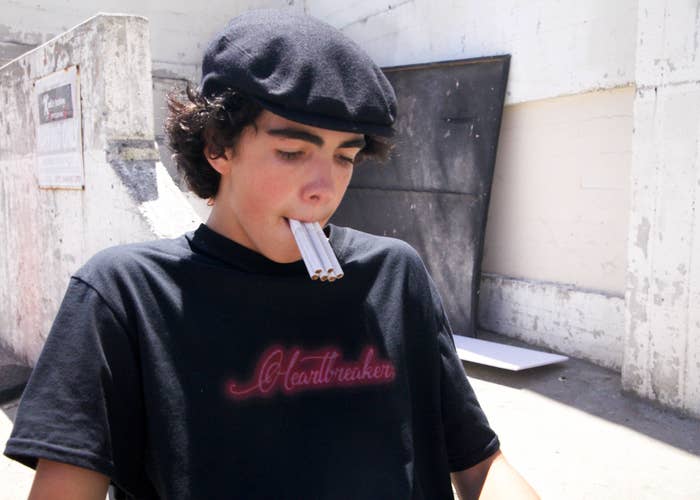 Up-and-coming menswear designer Alexander Digenova, 19, is making waves in the New York City fashion scene. Born and raised in Laguna Beach, California, Digenova has always been immersed in the world of fashion. When he was 16, he started screen printing long sleeve shirts, which featured parody logos of well known designers with his own quotes added in. In 2015, he released his eponymous clothing line because, as he explains it, he "just wanted to make my own clothes."
The first collection, titled "Riot Club," was inspired by Digenova's teen years growing up in California. The collection consisted of graphic tees, 3/4 sleeve shirts, hand distressed tees, a zip-up hoodie, and two bomber jackets. It wound up being co-signed by Kylie Jenner, Future, who wore a hoodie from the line in his "Second Time Around" vlog, and Theophilus London. "Theophilus and I have mutual friends and he just reached out to me on Twitter," explains Digenova. "He liked the 'That's Cool Baby' suede jacket so we met up at his apartment and I gave him one. He wore it at one of his shows."
Digenova has grown his brand since then. His current collection, "My Last Dance", which has grunge vibes with hints of '70s style, includes not only tees and hoodies but reassembled scarves, dyed jeans, leather jackets, and a cropped denim trucker. He's also created a line of one-of-a-kind customized leather jackets for the japanese retailer AKO. "My brand is basically an extension of my personal style and lifestyle," he says. "I make sure the collections are based off of true inspirations and are fully cohesive."
You can shop his current collection online and in-store at AKO Japan.