John Elliott Talks Opening His New Flagship Store in New York City: 'It's Kind of Like a Homecoming'
John Elliott talks the grand opening of his new flagship store in New York's SoHo neighborhood, the future of runway shows, brick-and-mortar retail, and more.
Getty
Image via Getty/Dia Dipasupil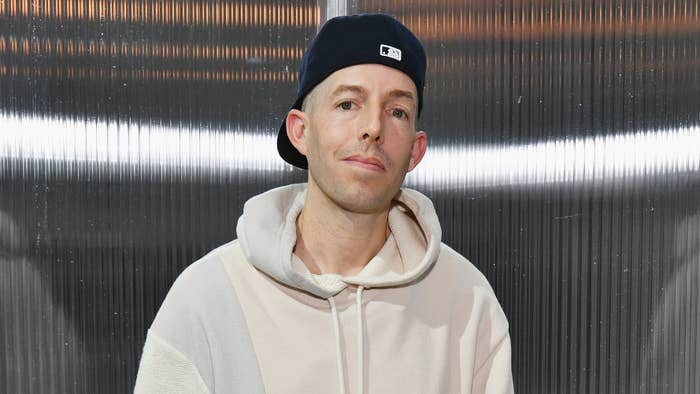 From my side of the phone, it sounds like John Elliott is already at home in New York City. A friend passing by the designer's latest flagship located at 270 Lafayette St. in SoHo briefly distracts Elliott during the conversation. The exchange sounds congratulatory, with Elliott thanking the individual and inviting them back later. 
The community that Elliott has already seemed to build in New York City makes sense. He says the eponymous label, which has been around since 2012, was born there, despite its home base across the country in Los Angeles. Elliott says the city is where his highest concentration of customers resides. Setting up shop in the Big Apple, supplanting the old G-Star Raw flagship just steps away from Supreme's shuttered OG storefront on Lafayette Street, is something that the designer says has always been a goal. 
"Our first wholesale order was to Atrium. We've done nine shows in New York. We've had very meaningful moments for the brand in New York City," Elliott tells Complex. "So in some ways it's kind of like a homecoming, but in other ways you approach it with a great deal of respect because you recognize the fact that you're entering a city that is fast paced and has a lot going on. If you don't put your best foot forward, New York will definitely call you on that. So you wanna make sure that you're the best version of yourself."
The space itself is developed by the architect, Stephan Wiemer, who also developed John Elliott's other flagships in Miami and Los Angeles. The minimalistic 2,700-square-foot shopping space will be home to a rotating selection of exclusives, such as limited-edition military-inspired outerwear and graphic mesh shorts, along with the brand's seasonal offerings of sportswear, Japanese denim, Italian-made footwear, and more. Walls are covered by Japanese white tiles, while iridescent surfaces add a unique element thanks to the large floor-to-ceiling windows that let in tons of natural light. A shop-in-shop with art book publisher Taschen located on the second floor will be home to a curated selection of books. 
"I honestly think that with our knitwear program, our jersey program, our French Terry program, our denim program, it lends itself to an in-person experience more so than online," says Elliott when asked if there was any apprehension about opening another brick and mortar location. "It's exciting because even in the pandemic people are shopping. I'm definitely not concerned. When you can do retail with an intention and you can do it well, there's a space for you."
A day before the official grand opening of the designer's third flagship, we caught up with Elliott to discuss his brand's latest milestone, his thoughts on the future of runway shows, what's next for the almost decade-old brand, and more. 
Check out the full conversation below.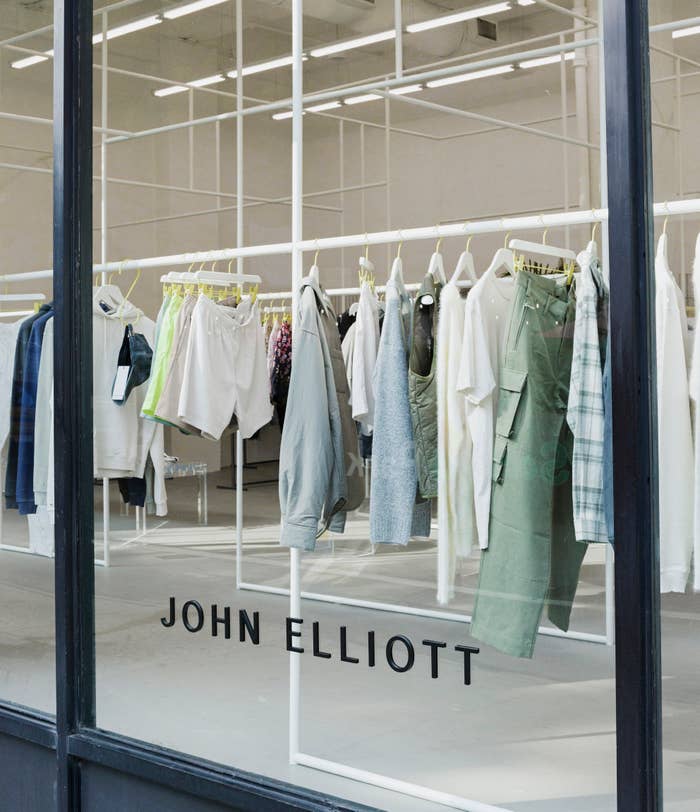 Why did you feel now was the right time for you and the brand to put these roots in New York City?

Obviously, the first thing is finding a space that lends itself to the brand. I think we definitely checked that box by being on the corner of Prince and Lafayette. Just the amount of friends and people that we know who have just kind of walked by like, "Hey, can I pop in?" And the next thing you know, you give them a hug and you're chatting about their family and life. So [the location] was pretty much a bullseye for our customers or friends. You're talking about a space that has 20-foot ceilings, floor-to-ceiling windows, tons of natural light, with a panoramic view of New York City, and a cross section between Nolita and Soho. It was too good to pass up. 
The last thing would just be where the brand is at right now. I think we've been very much focused on evolving the brand into a young luxury brand, so making sure we have an assortment that feels like it's catered to New York. So like, a robust outerwear offering, a fully realized leather collection, an Italian-made footwear collection, a healthy women's business, checking each one of those boxes individually. It takes time and intention and effort. Once you kinda get each one of those propositions to a place where it feels right, that's when it might be time to approach the big leagues, which is obviously New York. 
Has a New York flagship always been a goal for you? Have you always seen that as a marker that you wanted to hit with the brand?

One-hundred percent. I mean, to be honest, this is where the brand was really birthed. Our first wholesale order was to Atrium. We've done nine shows in New York. We've had very meaningful moments for the brand in New York City. This is where our largest cluster of customers is, the majority of our social following is all in the New York area. So in some ways it's kind of like a homecoming, but in other ways you approach it with a great deal of respect because you recognize the fact that you're entering a city that is fast paced and has a lot going on. If you don't put your best foot forward, New York will definitely call you on that. So you wanna make sure that you're the best version of yourself. I'm proud to say that I'm very happy with how the design, the fixtures, the merchandise within the store, all turned out.
How long has this been in the works for you? 

As the pandemic hit, I think people were probably looking to get out of physical retail. That opens up opportunities for young brands that have a strong direct-to-consumer base and are looking forward and looking for opportunities. That's what we're doing. We opened up in Miami in February. As soon as this popped up, we snagged it 'cause we knew the power of this corner. We're just really trying to play offense. I would never bet against New York. I think that this is a real opportunity for brands. If you're in a position to make a play, you can have that in person back and forth with your customers, and I firmly believe in in-person retail. I don't think it's going anywhere. You just have to do it with intention and do it well.
Are you able to break down the store a little bit and just sort of along with that, what was your mindset as far as what you wanted to accomplish with the space that you're presenting to the customers?

I appreciate you asking that. I think we want to try to subtly convey some design principles that are very much inherent within the brand. So we have a 16-foot fixture that is really like a continuous piece of metal. It allows for a shopping experience where there's no breaks and you can kind of just wander in and out of it. It doesn't really have a protruding feel within the store. My partner in development is Japanese and he was able to open up a pipeline to Japan for both denim and knitwear, cut and sew. We produce probably about 50 percent of the line in Japan. So, pre-pandemic, I was constantly traveling to Japan, Tokyo being the hub. You'll definitely see those influences in the store. We have Japanese rectangular tiles and organic shapes. They're supposed to be reminiscent of subways. We're also trying to tap into Southern California a little bit, so we opened up the windows and let a ton of natural light in, to have a feel that feels a little bit reminiscent of California. You have those elements, and then we have a Taschen shop on the second floor. That highlights inspirations and interests that I have. I'm obviously constantly looking for inspiration and trying to stay off the internet and in a book. I think that's something that also is like, a conversation starter for people in the store.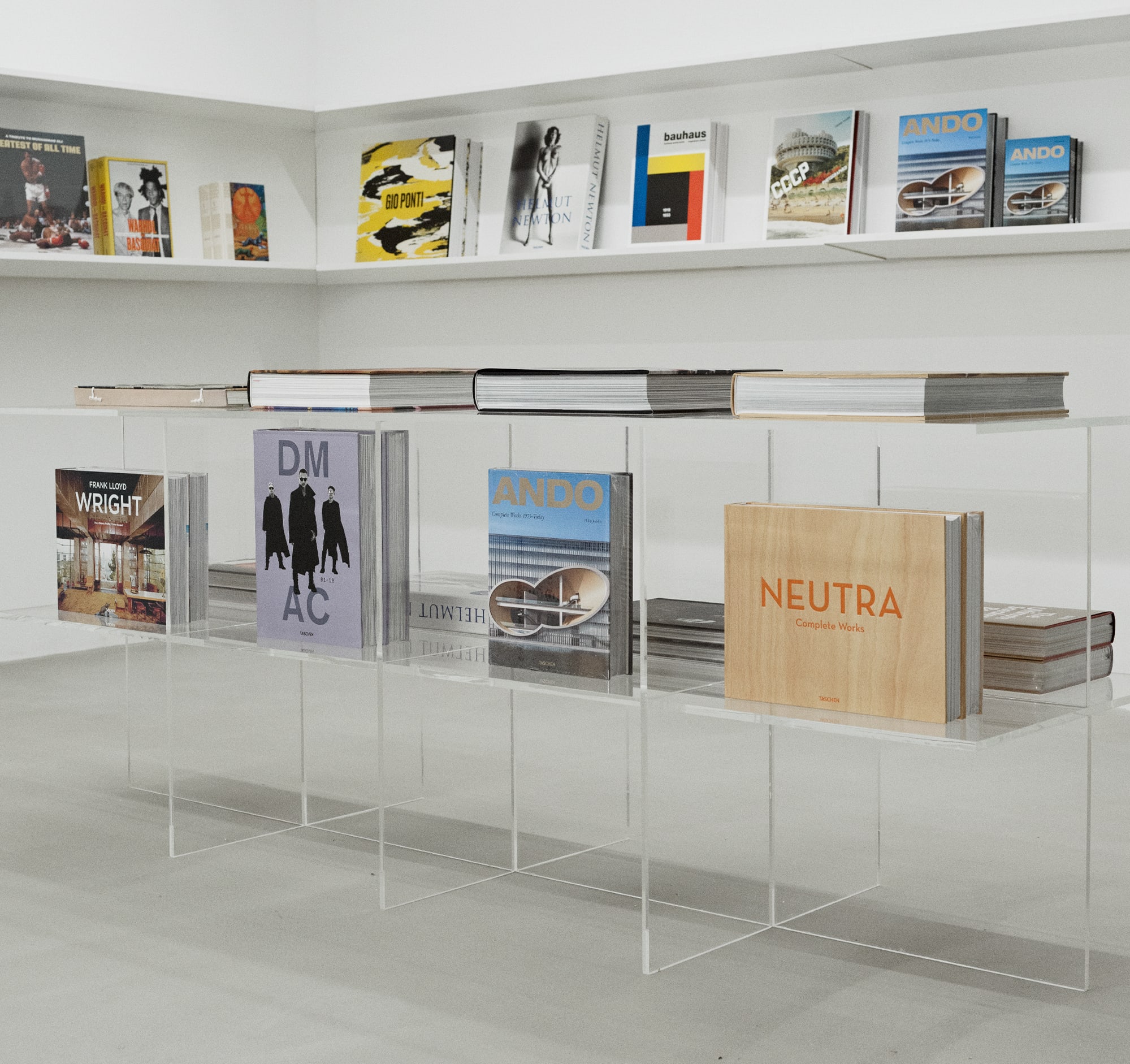 Do you have a favorite feature of the space?

This is probably a little bit of an unexpected answer, but the height of the ceilings and the amount of natural light in the windows. It allows for a view into the store that almost feels like it's a part of the city and that's part of the street, but then when you're in the space it's clean, it's serene, and it's calm. I'm literally looking out at the city right now. This indoor-outdoor approach to how we approach the store is very West Coast, but it still feels extremely New York. It's us.
What do you feel like John Elliott can kinda bring to SoHo and kind of introduced to the New York consumer?

We take a uniform approach to dressing, almost like this modular approach where things are intended to work together and every piece is very much considered. It's treated with great respect in terms of how it's made, and the materials that are chosen to try to convey this idea. We try to be as democratic as possible with our pricing. It's this young luxury attitude that is very much American in spirit. And the elements that make up that wardrobe are denim from Japan, jersey and French Terry made completely from start to finish in Los Angeles, knitwear from Italy, footwear from Italy, technical outerwear done in Japan. It's sourced from all around the world, but it comes through this lens that is focused and very much has a point of view. It's from California, but it was born in New York. It's a way of dressing. It's unique. There's twists. I think that's when you go upstairs and you wander through the Taschen selection and you're like, "What? John's into astrology?" There's quirks. There's unbranded, very minimal artwork, but there's like, there's twists and turns within each product, in terms of either fit or details, that I think the hardcore customer has come to expect and revel in. I think, to new customers, it's that learning that hopefully will excite them.
Are there any new drops that are going to happen to mark the opening? Will the store be carrying exclusive items moving forward that only people that shop in the store will be able to purchase?

I appreciate you asking that as well. So right now we have an exclusive outerwear capsule that is like a military selection that I've been working on for a couple of years rooted in 1940s Naval uniforms. I have an exclusive practice short in a Lynx print that I brought back. It was sort of sought after and I think it was resold on the secondary market for exorbitant prices. We're bringing that back as an exclusive. The plan is that we will always have product in this store that will only be available at the store. There will always be a reason to pop in and see what's what, as long as it's in stock, is exclusive to SoHo.