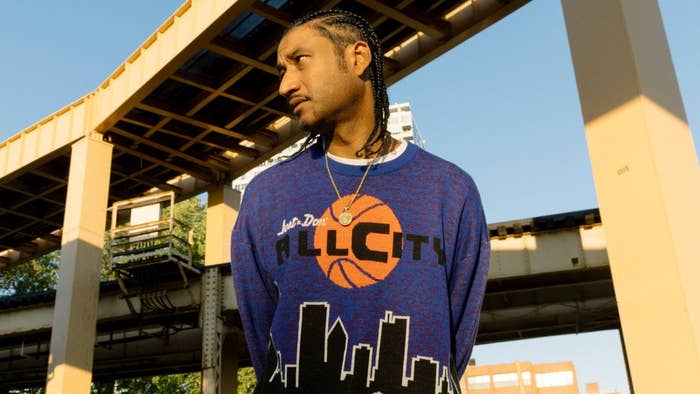 Luxury sportswear. It's a category that Don C has cultivated and operated in for the past decade. Snapback hats with python skin brims, basketball shorts with premium grade hardware, and quilted leather Air Jordan 2s made to resemble Chanel bags are just some of the concepts he's presented to the masses. 
For years, the products have remained popular and recognizable, but were not always attainable for everyone. A Just Don snapback or pair of shorts, for example, cost between $400 and $450. Don recalls being self-conscious about the exorbitant price points when speaking to people from the Chicago neighborhood where he grew up. 
"When I go back around and everybody's saying they love my brand and love what I'm doing, but they can't consume it, that does bother me," he tells Complex. 
But now, Don C is providing a solution to his fans who may not have the disposable income to spend hundreds of dollars on a pair of mesh shorts: a line of apparel called All City. The new brand, which launched on Nov. 10, is sold exclusively through Foot Locker's online platform and various brick-and-mortar locations across the country. The first collection consists of elevated, '90s-inspired sportswear pieces that Just Don's known for such as track pants with branded seams, shorts with giant embroidered logos, satin varsity jackets, or graphic knit sweaters showing off the Chicago skyline. Details like jacquard collars on T-shirts are a nod to his high school wardrobe. The pieces are familiar to Don C's supporters, but they are more affordable as nothing retails above $195. But Don C wants everyone to know that more affordable pricing doesn't mean cheaper quality. 
"I did not want to diffuse ideas though. I did not want to water down Just Don. I wanted to come up with a concept that I thought was appropriate at Foot Locker. That's why I looked at All City being something that's very community based," says Don C. "It's a lot of pillars in All City that are the exact same pillars as Just Don, but there's some stuff with Just Don that I do differently with All City. Of course it's all coming from my creation, so I think it falls under my umbrella of ideas and the ecosphere that I bring people in when you come into the Don C world, but All City is really going to stand on its own."
All City isn't the only way Don C wants to bring luxury sportswear to the community. During the conversation, he also revealed his plans to open the Fashion Athletics Art Museum (FAAM) in the southside of Chicago in the near future.
"I wanna use my community to inspire and spread the good messaging, and then try to do that in other communities where eventually it's global," he says. 
We recently sat down with Don C over Zoom to discuss his All City line, his goal of making Just Don into a legacy brand, the impact of his Air Jordan 2 collab from 2015, and more. Check out the full conversation below.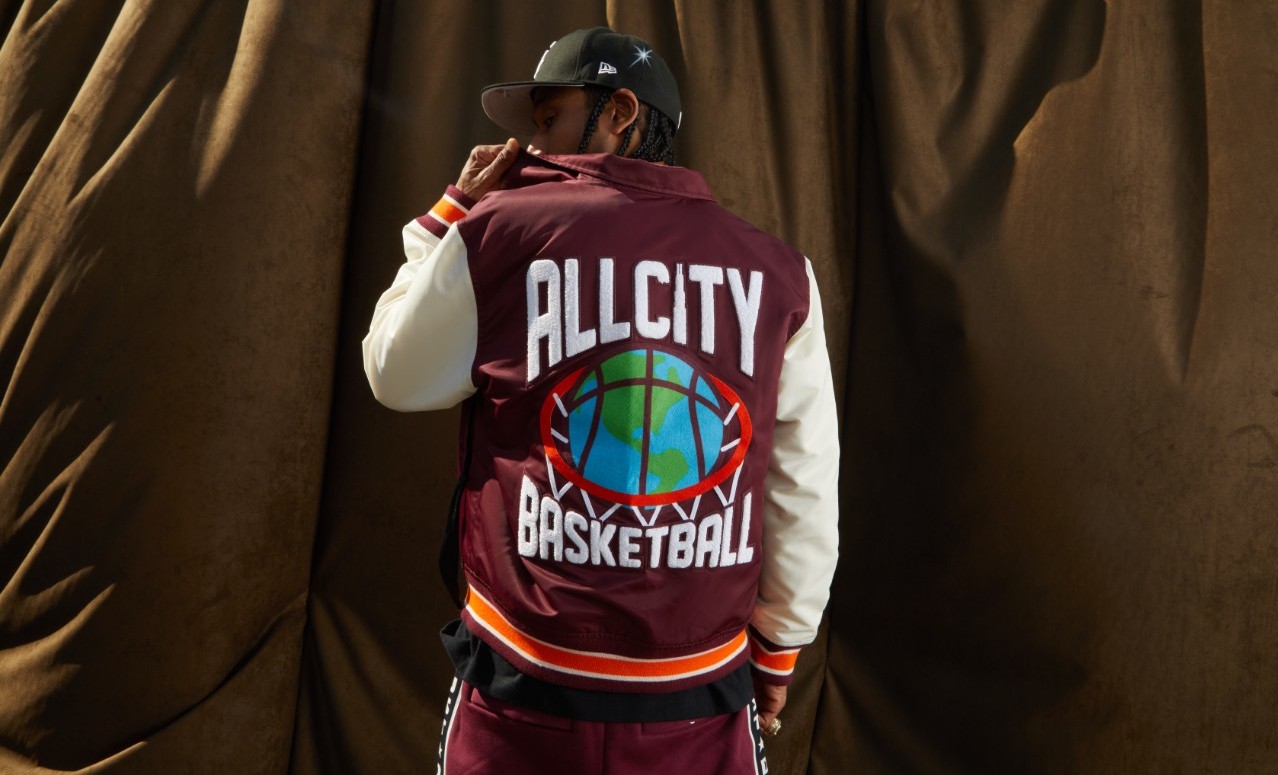 I have to get a sneaker question in here with you. Now, I wanted to ask you about the Air Jordan 2 because you did your versions in 2015 when, to be honest, no one cared about the Air Jordan 2. You sort of gave it life at that point. Now, you see Virgil just did his and Union is doing them next year. Jordan Brand is putting this attention on that shoe, but you and Vashtie a few years prior to you were like the first big collabs on that shoe. So, what do you think about seeing the 2 get that attention now?

It deserves it. It is such an overlooked silhouette, and the 8s are, too. So I'm gonna just throw that out there since they are already running with the 2s, the 8s. We need more energy on the 8s because of them straps. I'll kill them. Or I'll give [Jordan Brand] the design and [they] give it to somebody else and tell everybody they did it, cool. I'm with it. So, I'm telling you, I love the 2s. For me, the Air Jordan 2 was the entry point of luxury sportswear. "Luxury sportswear" is a category that I like to champion inventing because I remember when I first put the hashtag 'luxury sportswear' on Instagram. No posts. No one had that hashtag. The only reason I abandoned it is because I couldn't trademark the term. I went to try to trademark 'luxury sportswear,' and the US trademark office was saying it was too generic. But then I started putting the hashtag 'luxury sportswear' when I was doing the hats. I'm going to do a luxury brand that's a sports brand. And so I kept doing it, kept doing it. I started noticing other brands start using 'luxury sportswear.' So that's the only reason I kind of abandoned it because now it gets clouded. Like now if I say 'luxury sportswear,' it's about 800 brands that say they do luxury sportswear. So now I just represent it as Just Don and hopefully people understand that's a synonym for luxury sportswear.
I think sneakers are the foundation of our culture. So everything comes from that. So I was privileged to be able to do the 2. I love the 2. I'm glad it's getting the attention it deserves now. I hope Jordan Brand allows me to do some more models. I would love that. When I did the Jordan 2, they positioned it like, 'Hey Don C, we need some help with this model. If this gains traction, you'll be able to do anything you want to in the building.' I believe it gained traction, but I believe that the company didn't live up to their end of that gentleman's agreement. So it's all love, you know. I'll just say, I love brands and I love what brands represent, but sometimes you get imperfect people that work for these brands that make things difficult and they have agendas or they are not with the alignment of the brand. Sometimes people get out your way. Sometimes they still be there. You gotta figure it out regardless. So, I love Jordan Brand. I love the brand and I love Michael Jordan. If you ever hear me say anything negative or funny style about it, it's never about the brand or Michael Jordan. It's about fake people that might be employees.