Wish Founder Lauren Amos and Fashion Critic Eugene Rabkin Introduce Atlanta's New Luxury Boutique, ANT/DOTE
An interview with Wish founder Lauren Amos and fashion critic Eugene Rabkin, the founders of Atlanta's newest luxury fashion boutique, Antidote.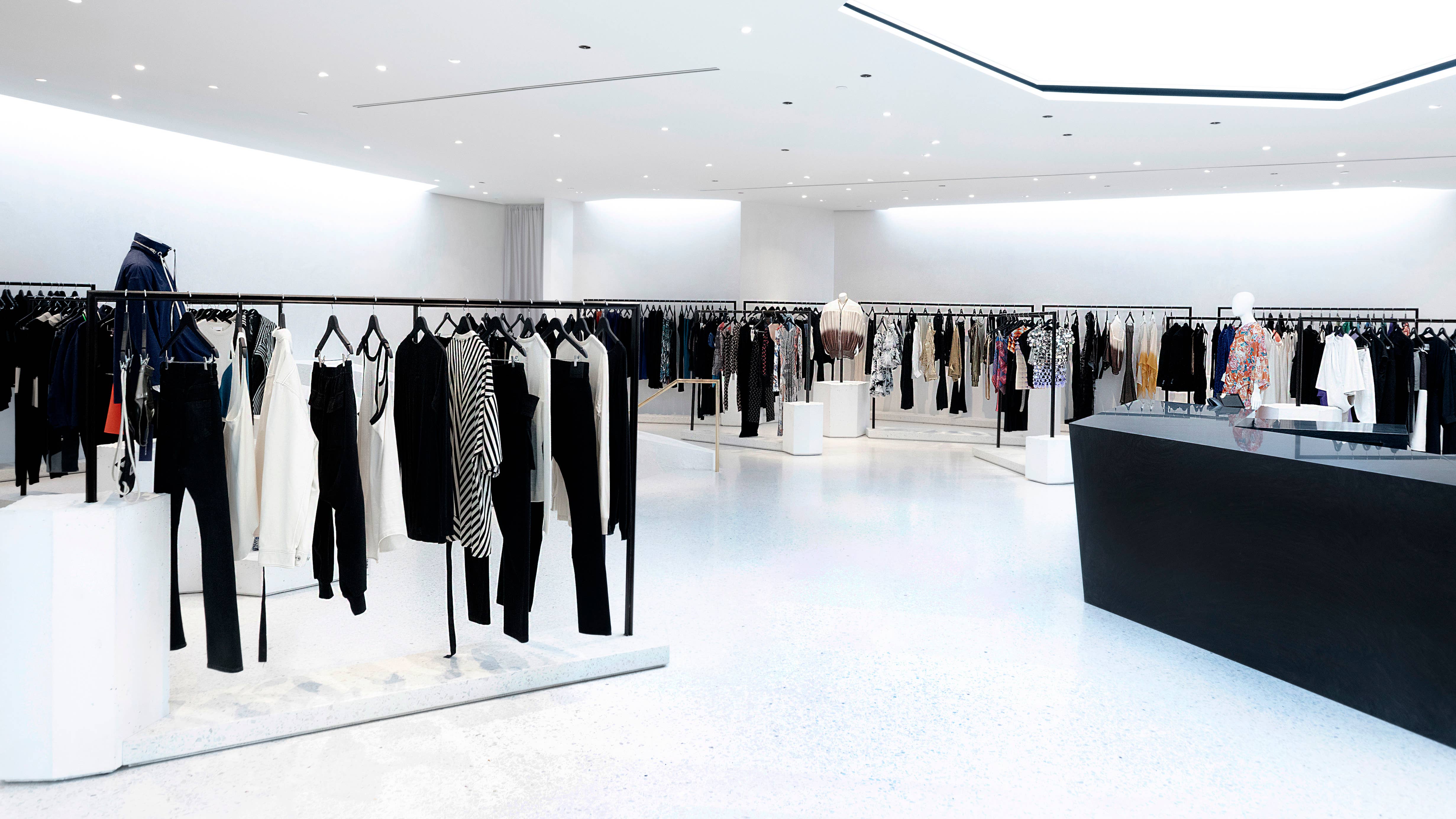 Publicist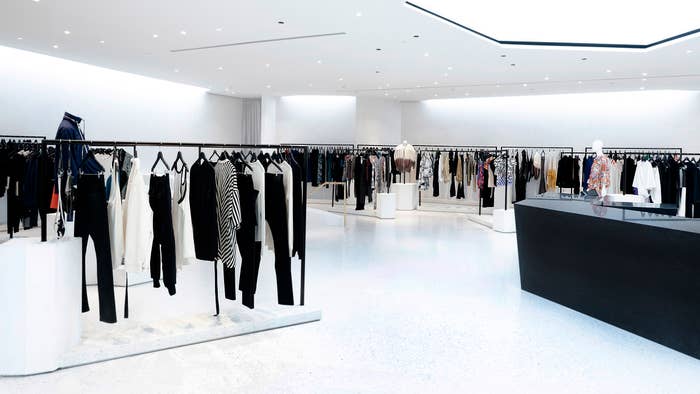 Everyone remembers their first time. For Lauren Amos, it was seeing Junya Watanabe's Fall 2004 runway show. She went to the mall immediately. She didn't walk out with any Junya Watanabe, but she did buy her first wool Rick Owens jacket. For Eugene Rabkin, it was walking into Barneys for the first time back in 1998 and seeing pieces from designers like Yohji Yamamoto and Ann Demeulemeester. He credits the experience with teaching him what fashion truly was, beyond the loud and logo-centric Versace and Dolce and Gabbana items that defined the term "fashion" for him beforehand. These types of experiences are what the duo hopes to bring to a new generation of shoppers at Atlanta's newest luxury fashion destination, ANT/DOTE.
"People have asked before, 'what store is the model for this?' And there is no store. But I do think we are trying to recreate that first moment when you walked into Barneys 25 years ago to see what's new. You went for the exposure," says Rabkin while leaning against a black dresser in the downstairs VIP room of his newly-opened Atlanta boutique next to Amos. "There was an excitement. And now fashion doesn't really work that way anymore."
With the opening of ANT/DOTE in Atlanta's West Midtown neighborhood, Amos and Rabkin aim to give locals that same feeling that made them fall in love with fashion decades ago. Amos has years of retail experience under her belt already as the founder of Wish, another retail hotspot in the city that focuses on sneakers and streetwear. Rabkin, while established in the fashion industry as a critic and founder of StyleZeitgeist, has never operated his own space before. In a blog post for StyleZeitgeist from August 2021, he details why now seemed like the perfect time to take the leap. 
"I think that deep down every critic, as a tastemaker–and let's face it, criticism is in part tastemaking–fantasizes about opening a store. I know I have. In a way a store is another way of testing one's position, one's ability, prowess, determination, but also one's limitations," reads the post. "We wanted a store where you are not made uncomfortable by the salespeople, one in which a fashion student can walk in and chew our ear off about how amazing Rei Kawakubo is. Because we were these kids, and we remember what it's like to open that door behind which the most amazing clothes were kept, despite feeling terrified inside."
No detail was overlooked with ANT/DOTE. The interior design was handled by Chris Benfield, an architect who's previously designed Rick Owens and Balenciaga stores in North America. He was tasked with converting the space, which previously served as a Kodak lab for secret government projects, into a must-shop destination. Minimal white walls and terrazzo floors keep the focus on the clothes. A jaggedly-shaped, black marble cash wrap is installed at the center of the store. Display cases peppered across the floor house sunglasses and jewelry. One corner of the boutique is dedicated to skincare and fragrances complete with a floor-to-ceiling assortment of Aesop products. A walk down a set of stairs leads to a cave-like basement displaying footwear and handbags on white plaster shelves. A circular seating area and custom made leather bench occupy the floor area and a giant mirror is off in the corner, perfect for photos. 
Karlo Steel, founder of famed-boutique Atelier New York, was brought in as the buyer. One thing you will notice immediately from browsing the racks, there are almost no logos in the entire store. Pieces from Marine Serre covered in its signature crescent moon print are perhaps the most noticeable example of graphics along with a handful of Undercover T-shirts. You won't find a 1017 Alyx 9SM logo hoodie, but you will find this oversized black hoodie with a quarter zip at the front. There's no CDG Play hearts in sight, but you will be able to shop this great pair of CDG Homme Plus pleated pants. Each member of the sales staff, which Rabkin says has been rigorously trained to know the product like the back of their hand, dons a black smock specially designed by Craig Green for the employees. 
ANT/DOTE isn't the only place in Atlanta catering to luxury fashion. A Ma Maniére offers a variety of brands from Balenciaga to Dior. Lenox Square Mall and Phipps Plaza house department stores like Neiman Marcus and Saks Fifth Avenue. And the Buckhead Village District is home to flagships for designers like Hermes and Louis Vuitton. But ANT/DOTE is offering a different assortment of products. It will be the exclusive stockist of names like Comme des Garcons, Craig Green, Jil Sander, Junya Watanabe, and Undercover. Rabkin notes the addition of a techwear space stocking Stone Island, Arc'teryx Veilance, and Acronym will eventually be present on the sales floor as well. But for Amos, the experience goes beyond being transactional, something these larger stores cannot always provide.
"Creating an environment that gives people that luxury experience is so important," Amos tells Complex. "They walk in and they're amazed. They want to take their selfie and it makes them even feel better. And ultimately, that's what it's all about, just pampering the customer and giving them the best luxurious experience we can, no matter if it's a $100 T-shirt or a $35,000 jacket."
We had a chance to sit down with Amos and Rabkin at the opening night event for ANT/DOTE to discuss their vision for the store, their thoughts on brick and mortar retail, and more.
This interview has been edited and condensed for clarity.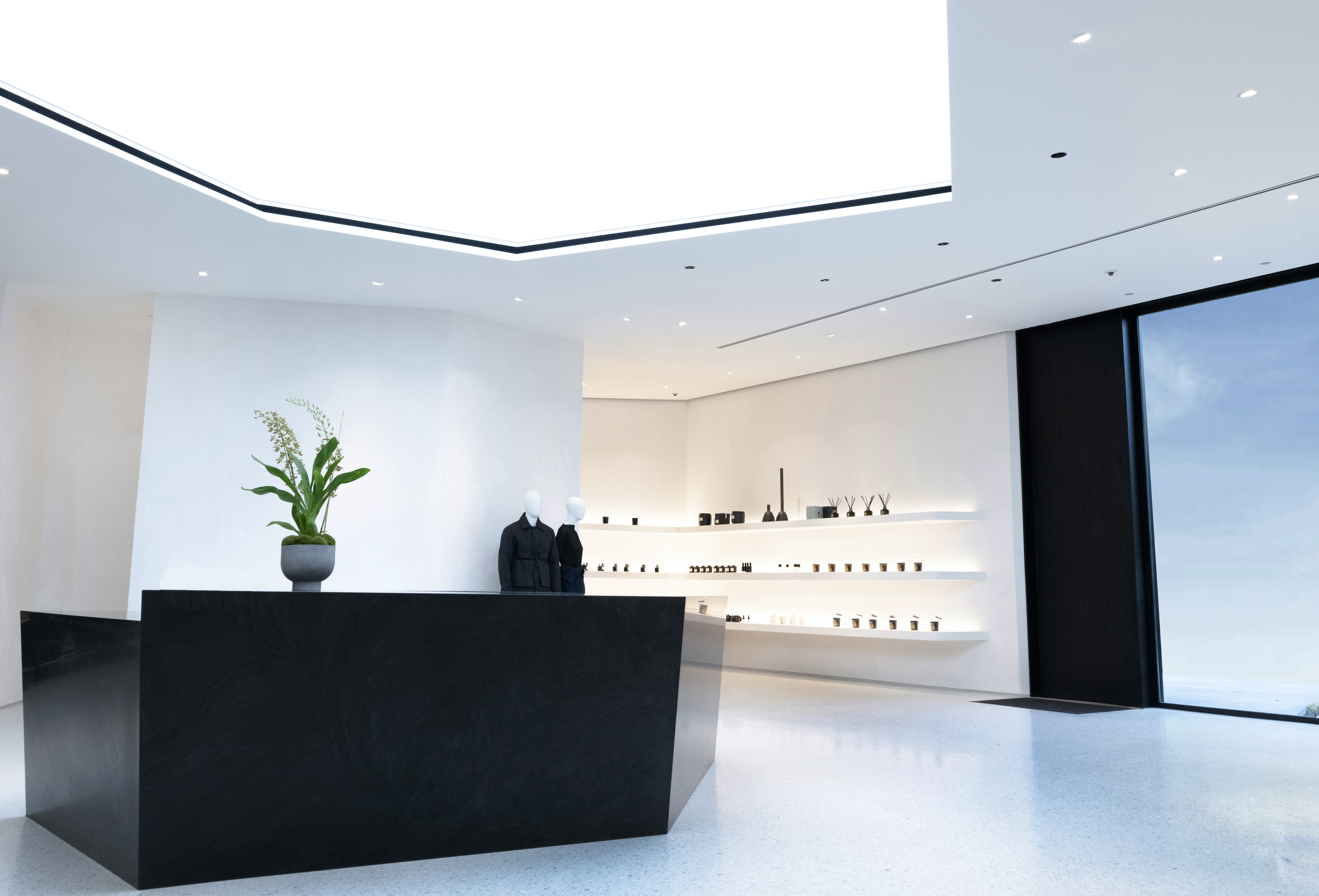 How did you first meet each other? And two, when did this vision for ANT/DOTE start for you both? 

Lauren Amos: I'm on the board of the HIGH Museum [of Art] here. I was working with the curator to bring Iris van Herpen in for her first museum show in the United States. Iris is very picky, as you can imagine. And the only person that interviews her is Eugene. It was an event after the exhibition had opened and they did a talk. So the museum does this a lot, brings in someone and then Eugene asks questions, and the audience could really get a better understanding of Iris' work. And so we met at that party. We went out to dinner. And we just like goofed out and had fun. We realized how much we had in common with fashion. And then he gets in my car and I take him to Wish. I remember that was when we were like, "Let's do a store." It was fast. Then we started it. How far after that?
Eugene Rabkin: Six years ago? We've been working on this for a very long time. It's been a lot of planning. But that's how we met. It was my first time in Atlanta. 
So this has been a six year process?

LA: Yeah. I mean, technically. We had a hiccup. My husband was diagnosed with stage three lung cancer, lymph node cancer. So there was a period where I was like, "I can't be engaged in the moment," because I just had to go through that process. So it's been less than that, but five years maybe.
ER: It's been a tremendous amount of planning, but also the real estate bid was very long because it's hard to find a standalone space in Atlanta. That's what we wanted.
LA: A beautiful building. My other store [Wish] is in an old Carnegie library and it had history and I wanted something like that here. So did he. And it was hard to find. People just mow down stuff here to build these big strip mall things and apartment complexes. So, it took us a while to get here.
What is ANT/DOTE to each of you?

ER: So the reason we named it ANT/DOTE is cause we're…
LA: He came up with a name, let's be serious. I can't name shit. 
ER: Well, we're fashion fans and we were talking a lot about how we see so much interesting, complicated, fashion-forward stuff on the runway, in the showrooms. I go to Paris, I go to shows, I go to showrooms, I see the entire collection. By the time it gets to stores, especially North America, I'm like, "Where's all the interesting stuff?" So ANT/DOTE is us trying to bring interesting fashion with a capital F and make an antidote to this commoditized state of fashion.
LA: Being born and raised in Georgia and living in Atlanta most of my life, I believe in the city. It was interesting. When he and I first met, there was a big turnout for the Iris van Herpen exhibit at the museum. And he was like, "Oh my God, this city is not jaded." I thought, "Oh my God, that's right." With the city that you live in, you never go to the tourist attractions. I guess I was just kind of blinded by it, but it was so true. And so I think that a light bulb went off then. I felt like it was really important to do it here in Atlanta. It's a growing city. And so there's so much more opportunity to make something happen that hasn't happened before. We've just seen people come in and are so excited. 
ER: That's the most gratifying.
LA: In some cities, everybody just walks in and they're just too cool. But people here are like…someone told me, "Thank you for doing this contribution to the city." And I'm like, "Wow." How do you even compute that type of compliment?
ER: No one's gonna say that in New York City when you open a store. [Laughs.]
LA: But I think people here, they want access to things and they're thirsty. And that's what I love about the city so much. Jeffrey was here and did great work, but it was just a different time and a different type of fashion.
ER: Atlanta is open to suggestions and that's what we love. There is a curiosity. They're not jaded. And that's what I saw the first evening I was here for the opening of Iris' exhibit. Everyone came out dressed to the nines and the crowd was very diverse. And there was style. 
What are your thoughts on the landscape of Atlanta fashion right now?

LA: This girl that came in earlier, she was wearing this thin little jumpsuit, all the see through, and these crocodile boots. She looked insanely gorgeous. When I go out, you see every walk of life. You see every type of fashion. People are just experimental. They want to be noticed. Sometimes it's great. Sometimes it's bad. But it doesn't matter. The people feel good. And I think that's what's so exciting. I've been in retail since 2003 in Atlanta and I've just seen people get thirstier and thirstier for something that stands out. They are curious about fashion. They're curious about designers. They want access to it in a place where they can tangibly see it. We've even seen it in what people are buying. Some pieces we get in and I'm like, "Oh my God. I don't know about that," and before I know it, it's gone. Atlanta has not necessarily been known as a fashion city as much as a music city, but we want to help change that. 
ER: We're making a proposition that we think the city is ready for. And that's what is exciting to us. The response has been great from people. I think a lot of people are ready to move on from big corporate brands and take another step. The internet is a great equalizer. Information travels everywhere. And that's what we are hoping for. We've had a great response already. People are like, "We don't know what that is, but we trust that it's cool."
LA: When I travel, the first thing I do is find the stores I want to go to. We're going to Boston on the 17th. I need to research what stores to go to. And then what I do is I get all my information about what to do in the city from the staff. If I go in there and the staff looks cool, the environment's interesting, the selection is good, I'm gonna trust what they say. And I think that's what we're trying to be in this city too.