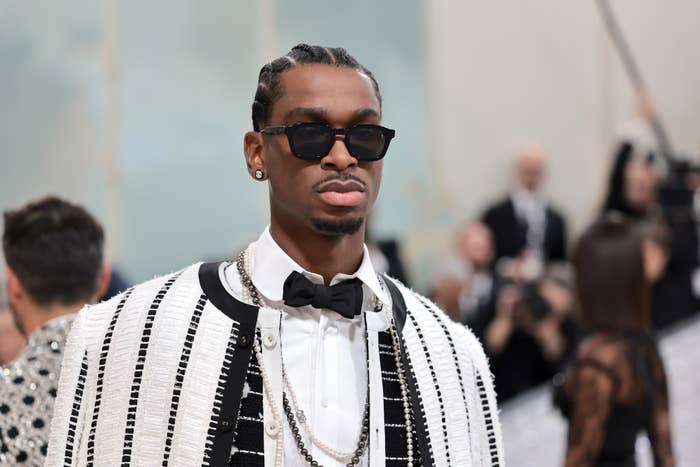 Oklahoma City Thunder star and Toronto native Shai Gilgeous-Alexander turned heads on the red carpet of last night's Met Gala.
The 24-year-old guard pulled up to the event in a Thom Browne suit that featured a white tuxedo top, a bowtie, several chains, black boots, and a matching cardigan and skirt set with a white cape on top.
"I pay attention to fashion culture," Gilgeous-Alexander said to GQ. "I try to always be evolving."
The Oklahoma City Thunder phenom wasn't the only NBA player to make an appearance at the Met Gala as he snapped a picture with former Thunder star Russell Westbrook during the event.
Gilgeous-Alexander is no stranger to fashion-forward outfits. In 2022, he was named GQ's Most Stylish Man.
Yesterday, Isla Management (home to Boi-1da and more) announced that they are welcoming Gilgeous-Alexander to their team. "Everyone welcome @shai to the ISLA family!" The post said. A day earlier, they announced Isla Group, a new sector devoted to talent management. Shai is the group's first signing since the announcement.