The Last 10 Things Nicole McLaughlin Purchased
Nicole McLaughlin, Instagram's favorite upcycler, runs us through the last 10 items she purchased and why. Everything from Knoll tote bags to Merrel water shoes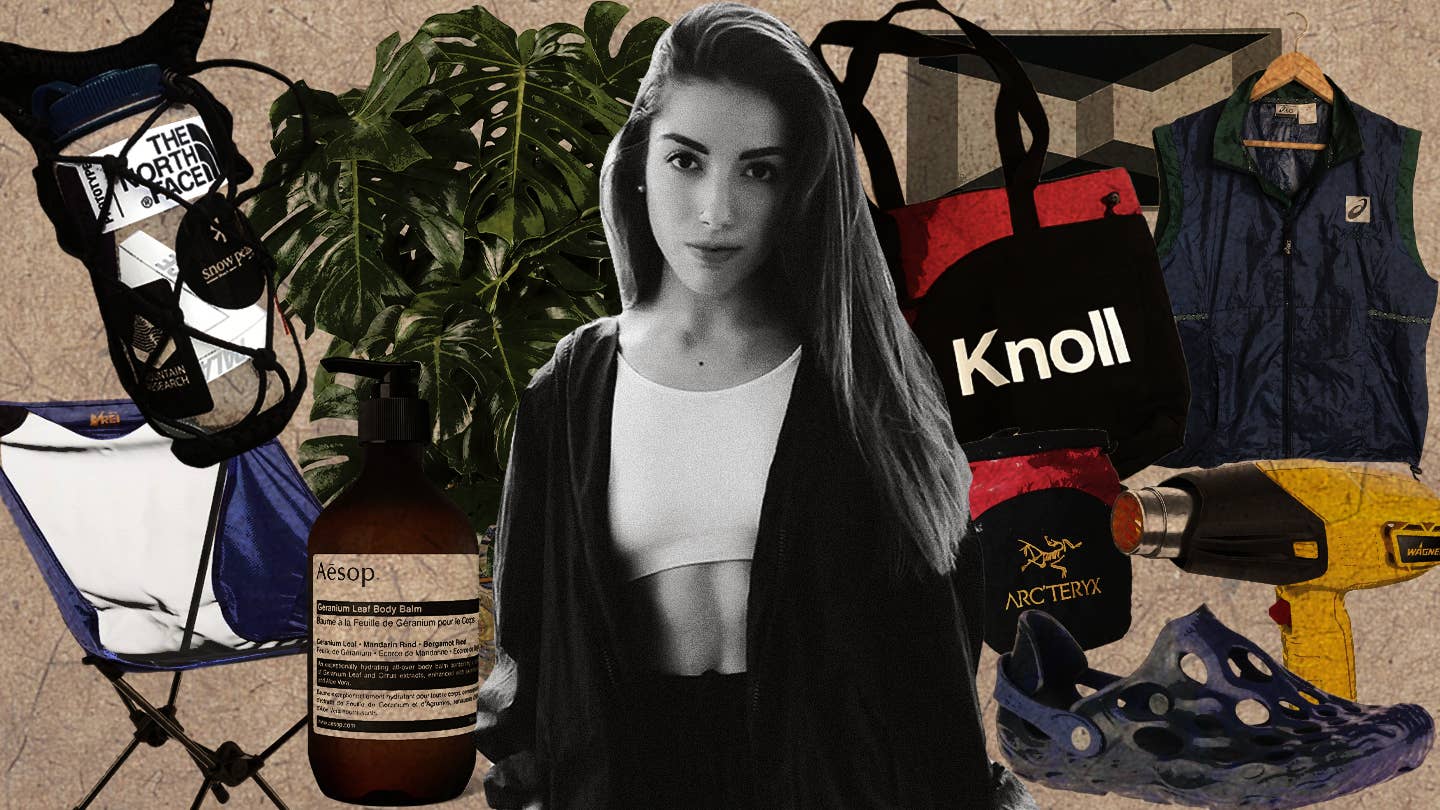 Complex Original
Image via Complex Original
Nicole McLaughlin describes herself as a frugal shopper. She's someone who prefers to walk past brick-and-mortar stores because that's not where you find the steals.
"I look for stuff on websites where sellers might misspell listings. That's when you find the best stuff because people don't even realize what they have," McLaughlin says. "I thrift a lot as well because I like the feeling of doing it in person. Being able to look through stuff and scavenge."
It comes as no surprise that McLaughlin is an avid lover of sports and the great outdoors. Her Instagram account, which has over 190,000  followers, features upcycled garments such as slippers made out of Wilson tennis balls or pants constructed out of old L.L.Bean hiking backpacks. After working as a graphic designer for Reebok Classics on projects like Reebok x Vetements , McLaughlin is now freelancing and consulting brands about sustainability. She recently hosted workshops, panels and events encouraging upcycling and DIY clothing.
Today, she will make a return to her roots at Reebok by releasing a limited collection of 17 handmade pieces upcycled out of vintage and old Reebok clothing. The collection will be available exclusively at Reebok's Union Square location in New York City. 
In the midst of packing for a move from Boston to Brooklyn, Instagram's favorite upcycler unveiled how she sources some of the materials behind her unique creations. Read on to learn about the last 10 things McLaughlin has purchased, which include  vintage chalk bags, vintage ASICS gear, and a heat gun.
1. Water Bottle Sling 
This thing is sick. This is probably the best thing I've bought in a really long time and I'll tell you why. So I bike a lot and it's super convenient to have your water bottle on hand. But also, if you go out and get a cup of coffee, you can put it in there and it really doesn't spill. I hike and climb a lot too so I constantly keep it on me. You can kind of hang it on your shoulder or clip it to your bag. I found mine at a thrift store, but I know they have it on Amazon and Etsy. Or you can make one yourself with power cords.
2. Joseph Albers' Print 'Formulation: Articulation 1972'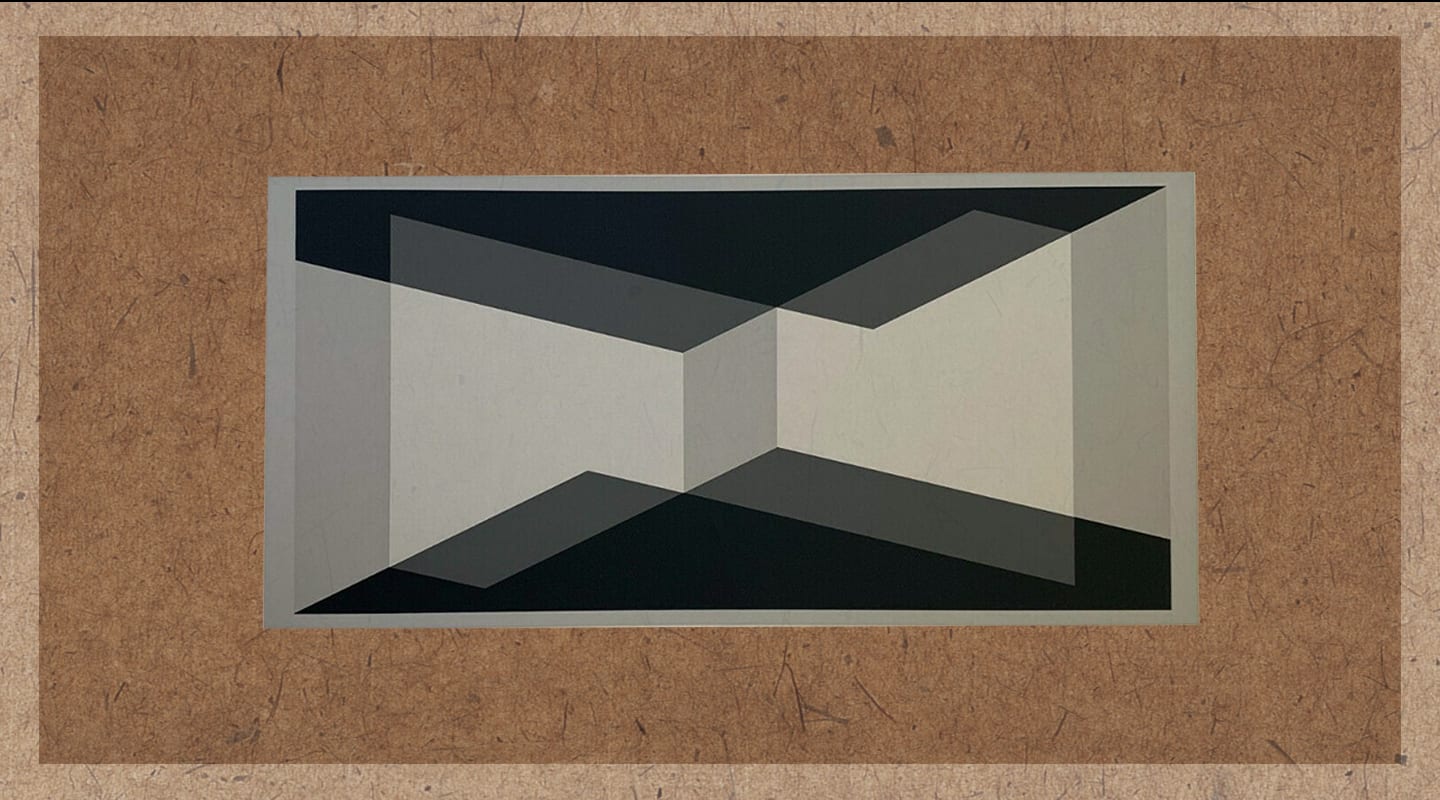 I'm super into modern and contemporary art. Joseph Alber is an amazing artist who I've come across at a few different museums in Amsterdam, New York, and all over. I'm moving from Boston to Brooklyn this weekend, so my life is chaos. I've just been looking for some cool stuff to put in my new apartment and didn't want to have to go on some crazy auction websites. So I found one of his prints on eBay and won a bid at $200. Still paid a decent amount of money for it, but it was worth it for me. It's just really cool art. Very minimalist and geometric.
3. Knoll Friends and Family Tote Bag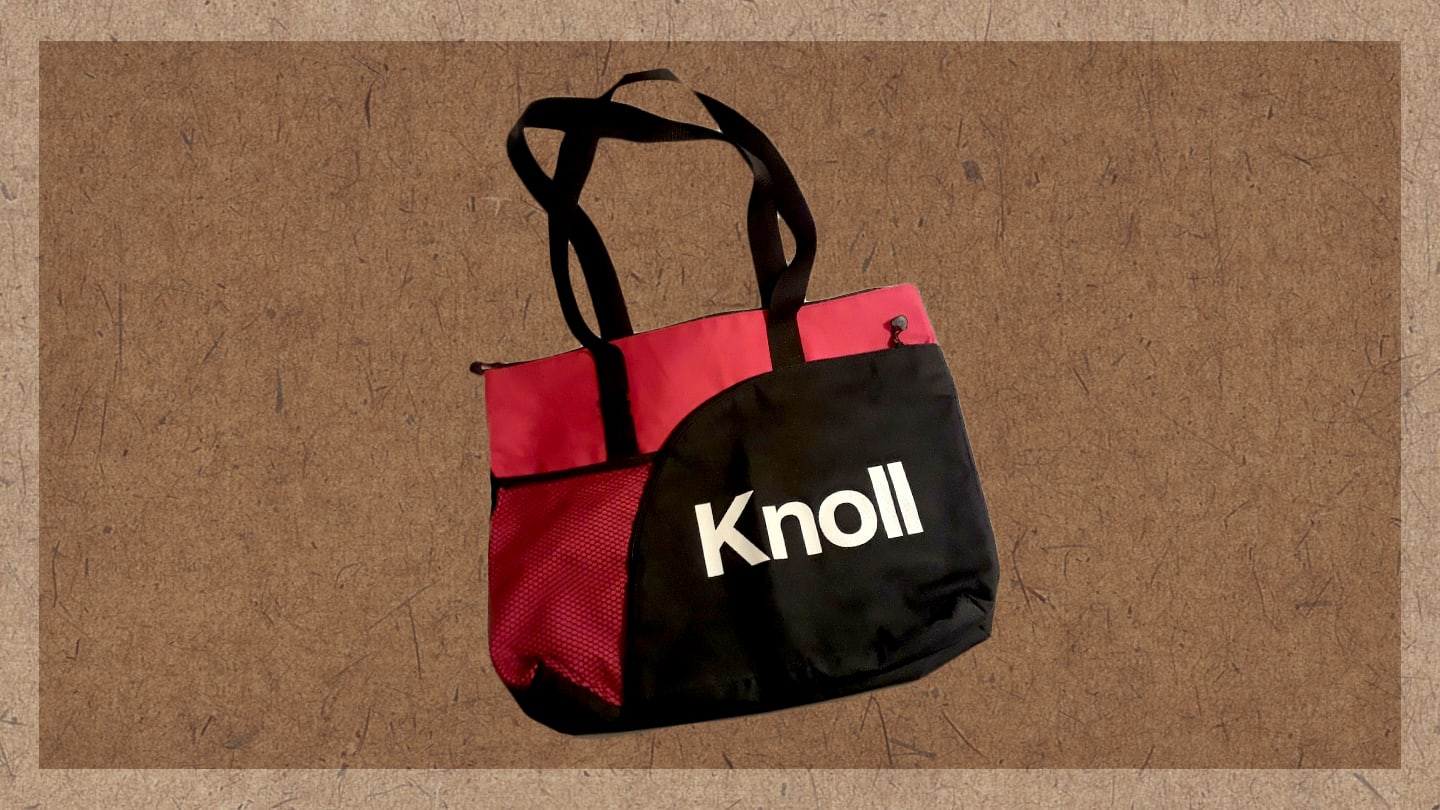 I love Knoll. It's actually a childhood memory for me because my mom is an interior designer. When I was little, all the bags that I brought to school were Knoll branded, which is actually low-key fire. I didn't even notice until now that she had so many of them from working with them as a partner. I love furniture, especially vintage furniture, and I definitely have a stronger appreciation for it because of my mom.
I was looking on eBay to see if I could find any other ones and they're really, really, hard to come by. But then I found this and I got into a bidding war. It went on for a good few days back and forth. I think she had auto-bid on and I fricking hate when they have that because I'm just sitting there like, "Ugh, I don't want to put in an auto-bid." So I'll just go until I beat the robot. That was $100, which is pretty expensive for me to spend on a thrifted item, but it was worth it because I use it a lot.
The whole top of the bag is zippered with a zip and mesh pocket on the side. I've actually been using this a lot traveling or when I'm hand carrying shoes that I've made for events or for people. It's kind of rare to find a tote bag that can be zipped up so that my stuff's not falling out everywhere when I throw it in an overhead.
4. Aesop Geranium Leaf Body Balm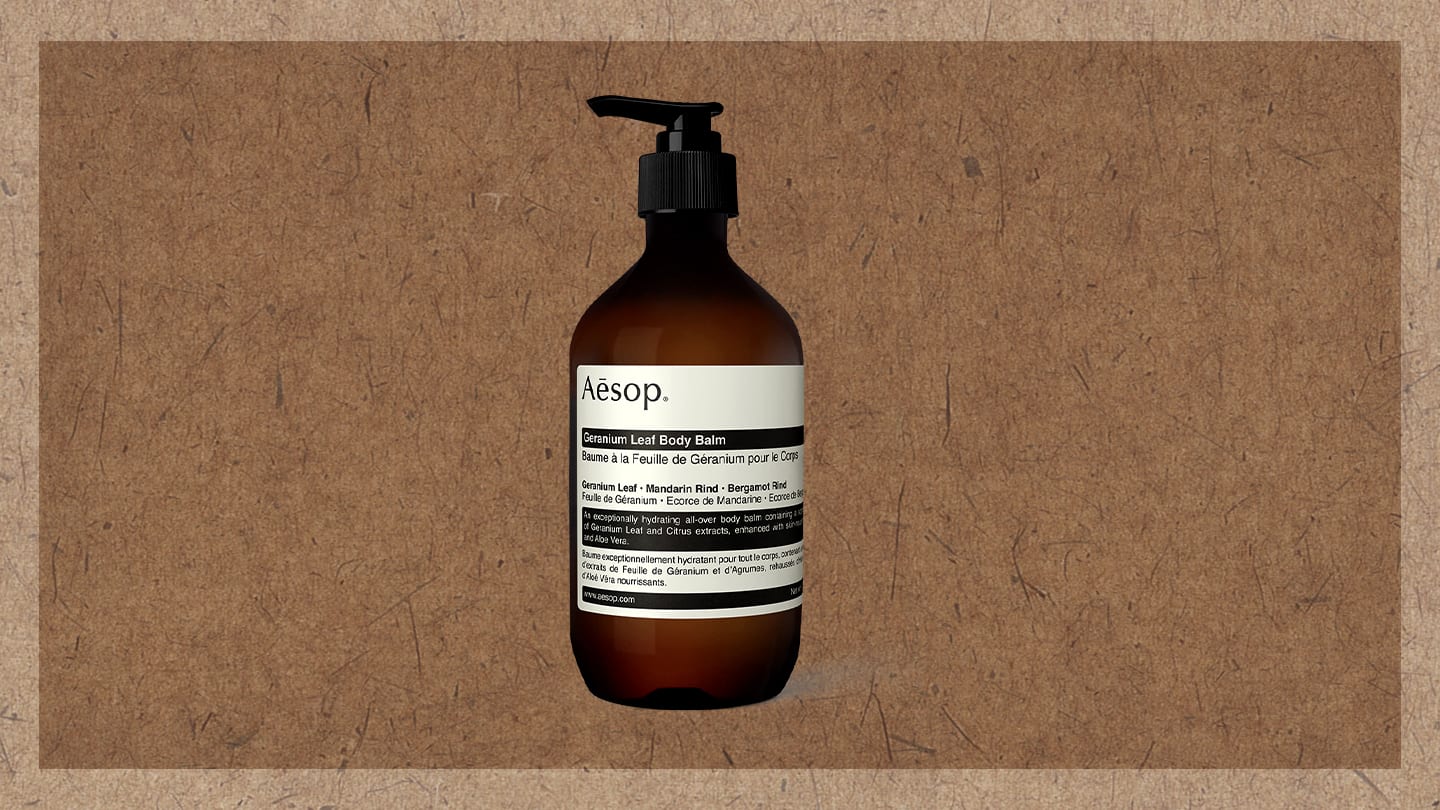 I love Aesop. It's so good. I got into it a while ago just because I like more natural things without tons of ingredients. My skin is kind of sensitive, so when I found Aesop I was like, "Wow, this works for me." Since I bought so much Aesop, I had so many bags that I actually made pants out of the bags that they give you. Those are all bags from the stuff that I bought. None of that was given to me. That's how much I'm into it. So the bottom of the pants cinch and that's the top of the bag, if that makes sense.
Off that, one of the marketing people from Aesop saw it and reached out to me about sending me some stuff. That was the best day ever. That was the most exciting thing. I've had so many people reach out, being like, "Oh, I want to work together." They were like, "No, I want to send you stuff." And I was like, "I'm down. Send me anything." This big container of Geranium Body Balm was one of the things they sent me. I've bought the smaller containers, but I never had the big one. I've had it for quite a few months now and it's going strong.
5. Merrell Hydro Moc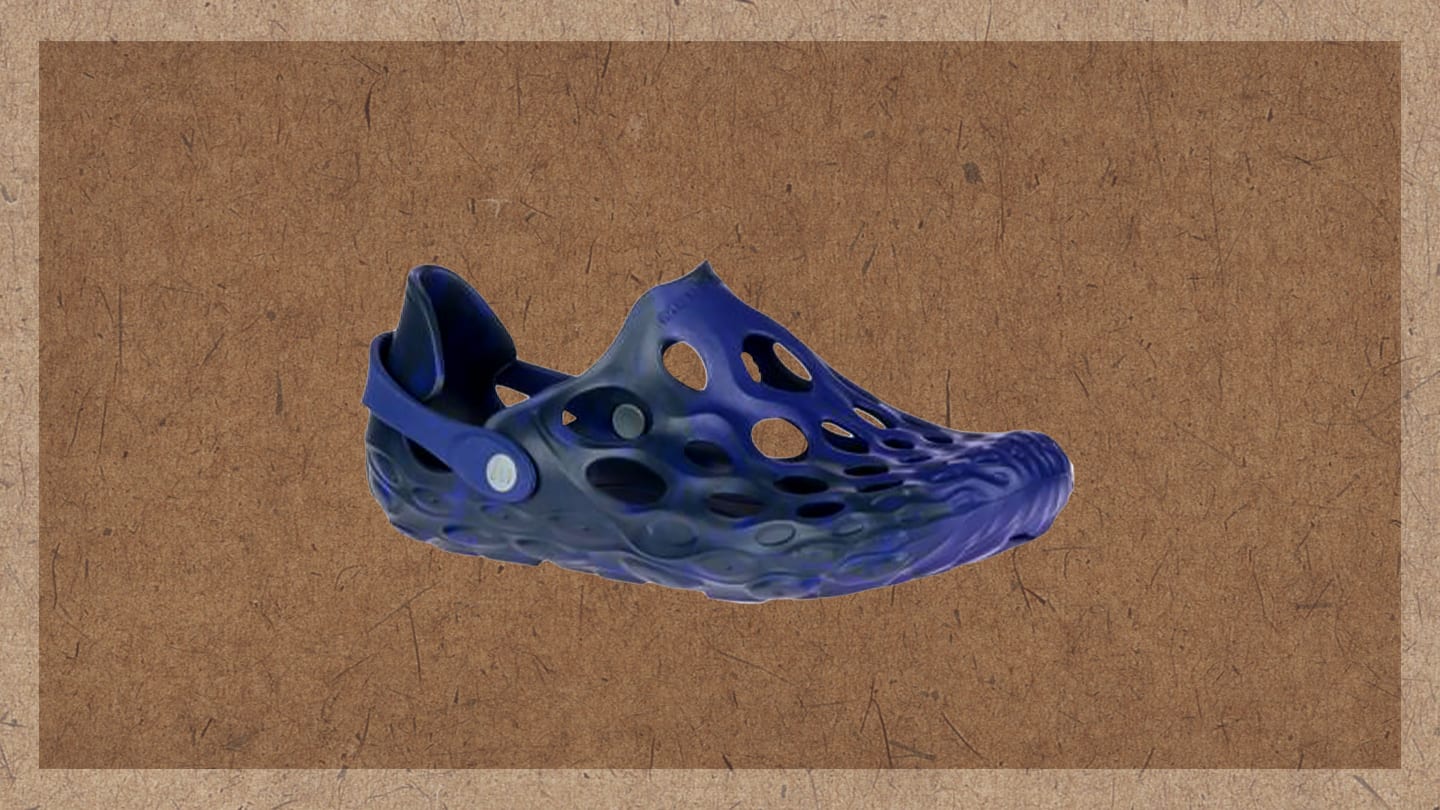 I feel like people either look at this and they're like, "This is really cool," or they'll look at it and be kind of grossed out by it. There's something about it that's really interesting to me. I can appreciate the construction from a design standpoint. But it's actually super light. Lighter than a Croc. It honestly feels like you have nothing on your foot.
I had been trying to find them in person in my size for a super long time and I couldn't. I didn't want to order them offline without knowing what my size was. I'm kind of annoying like that. If I'm going to buy something new, I don't want to have to return it and go through the whole thing. So I ended up finding it in Maine at this super discounted, old person outlet store. They had my size and I was so stoked. That's my favorite shoe this summer. I've been wearing it every day. I got it in blue but I'll probably get it in other colors because it's so fire.
6. Monstera Plant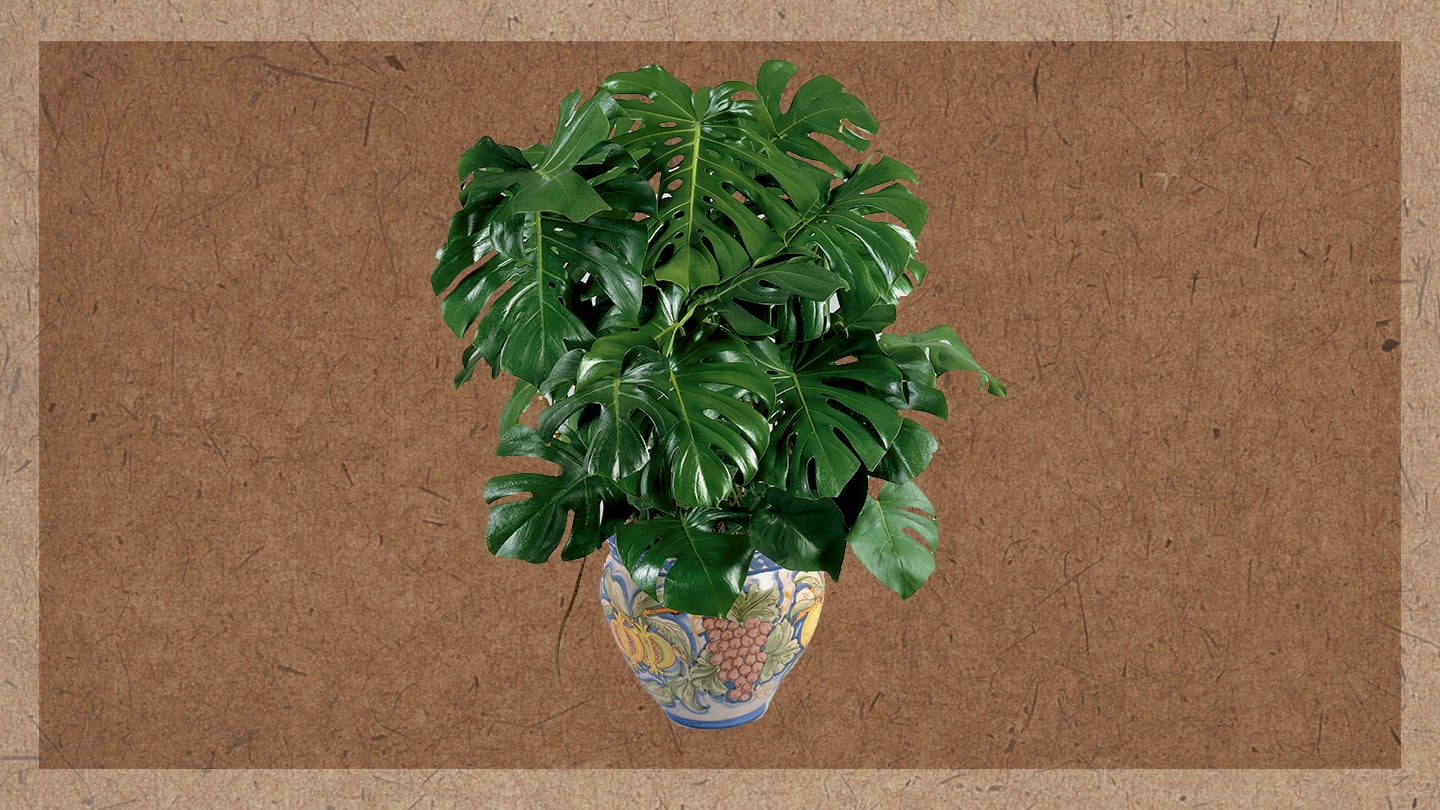 I love plants and since I'm moving I've just been buying more plants to decorate my house with. I just love that plant. It's the Swiss cheese plant with holes in it. I love greenery in my house and I'm kind of a plant snob. I'm walking around every morning with a water spray bottle and everything.
7. Wagner Heat Gun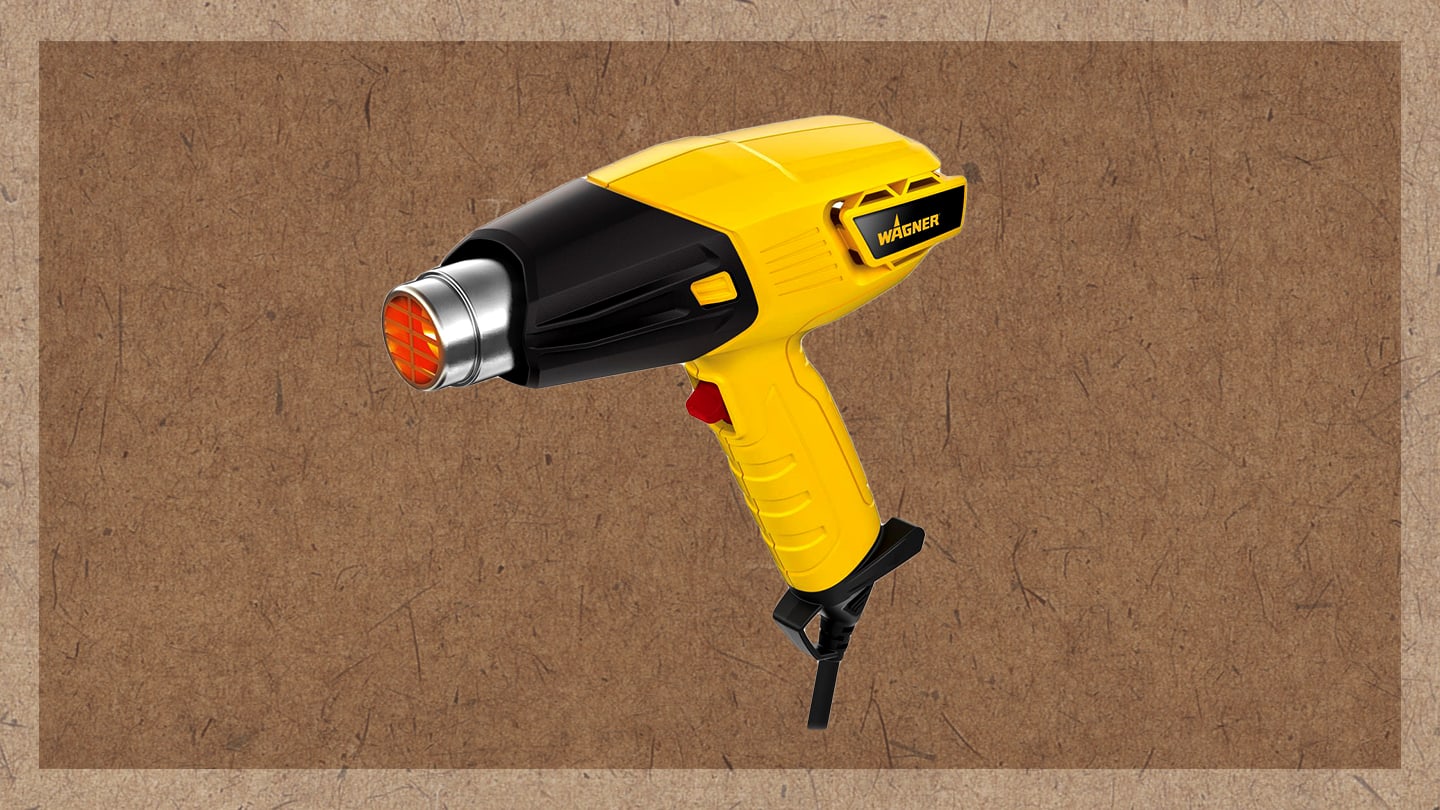 I had a pretty cheap heat gun for a while. For some of my projects, if I use more industrial glues, I have to attach the upper to the bottom. The process behind that is getting the glue heated up on the sole, applying glue onto the upper, and then heating that so you could put them together. I was ready to finally commit to buying a sturdier one that does the job. It's not super expensive and they're $60 or $80 bucks. Heat guns aren't that difficult to use but it depends. You don't want to heat it too much or burn yourself with it. You learn a lot by doing. I've definitely burned myself pretty badly trying to get into small little spots that close to your fingers. I've definitely learned different techniques when I'm using different machines and tools like that. I feel like my house looks like it belongs to a carpenter or something because I have all these weird tools and hammers everywhere. I got this weird vibe going on here.
8. Vintage ASICS Vest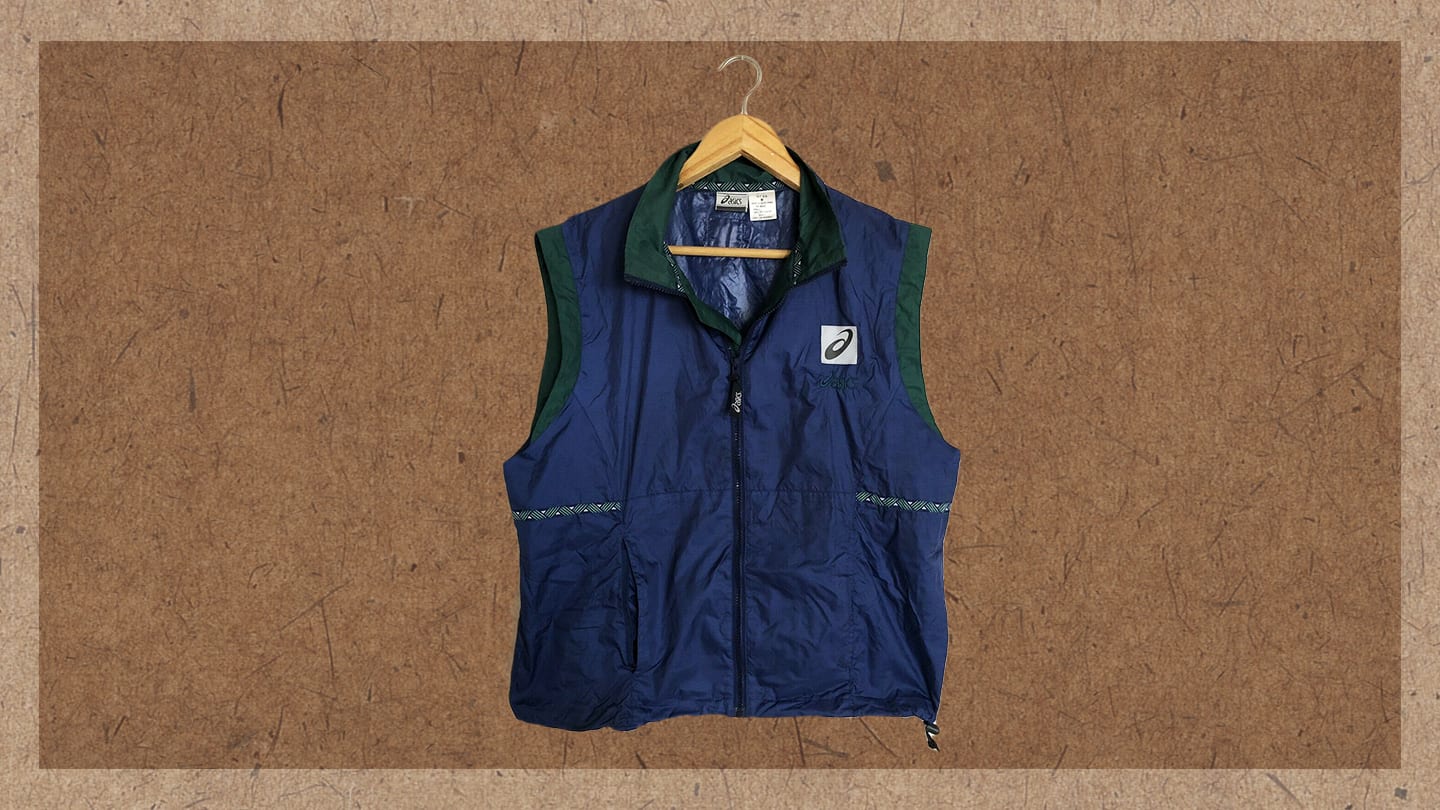 I'm super into running and have been for a while. When I was working at Reebok, I wasn't really wearing anything but Reebok. So now I've been exploring the world and the archive of other brands. I love vintage sportswear and performance gear. This was really cool because it had reflective details on it. The ASICS logo is reflective, there's reflective in the tape, and it's a super cool layering piece. I love vests and wear them year round. ASICS is just cool because it's not a brand that everyone's really wearing. Shoes, I think they've become more popular—as seen with the Kiko Kostadinov collab—and they're kind of diving more into streetwear. But I feel ASICS apparel is kind of slept on, especially the vintage and archive stuff. So I've just been trying to find that on eBay and reselling sites. I have to say, I find it a lot in thrift stores.
9. Vintage Arc'teryx Chalk Bag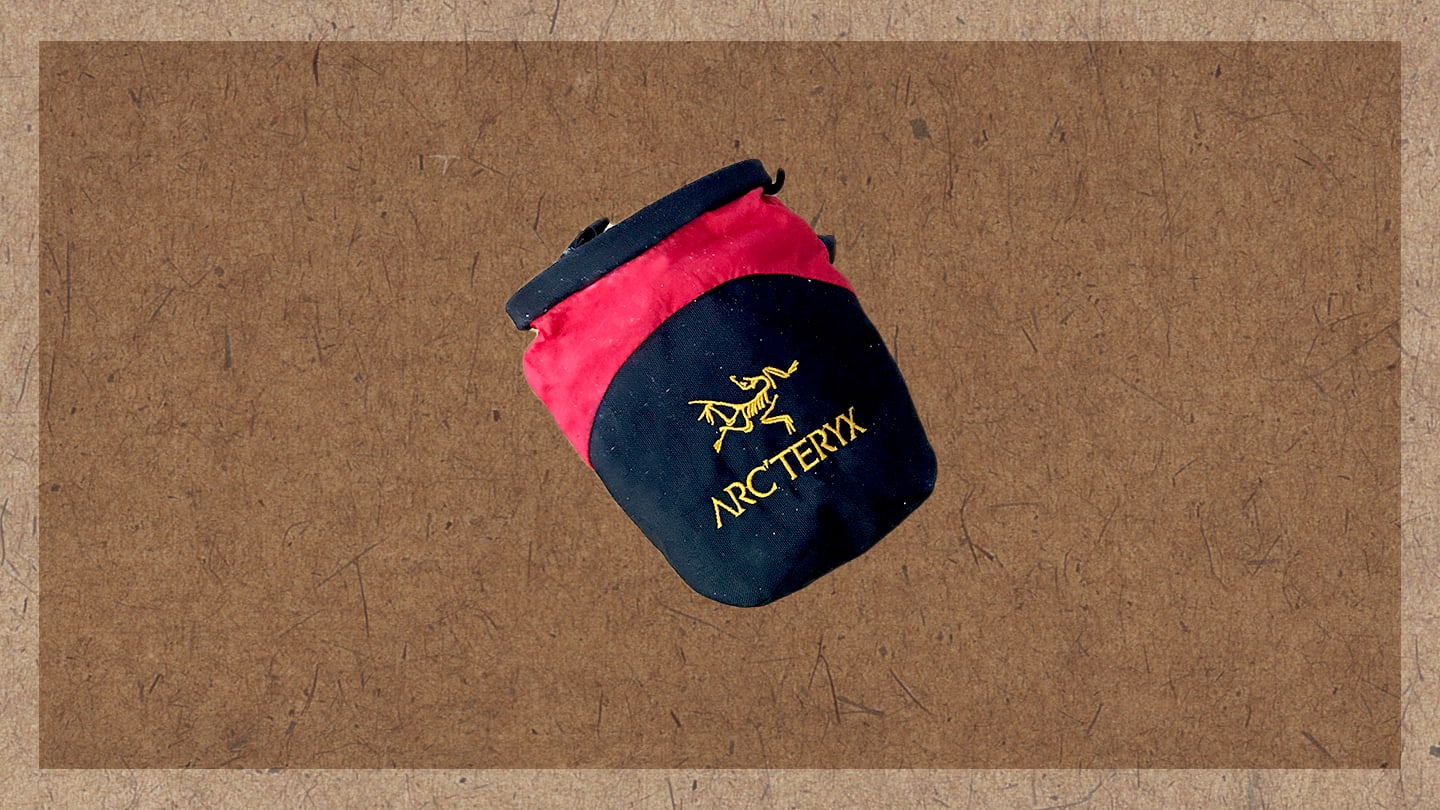 I previously made a pair of slippers out of an Arc'teryx chalk bag with a cinch on it that tightens the shoe. I've been rock climbing for a few years, so I'm kind of a nerdy about Arc'teryx, The North Face, and all that kind of stuff. I always try to find cool vintage chalk bags. This one was actually never used and I almost felt bad using it because it's just so cool. But it matches a backpack that I have so it was a perfect fit. I definitely use chalk bags for its intended purpose, but I've also used it for projects and as pencil cases or cups in my house. I have a ton of them. They're kind of used as bags. They're pretty functional.
10. REI Co-op Flexlite Camping Chair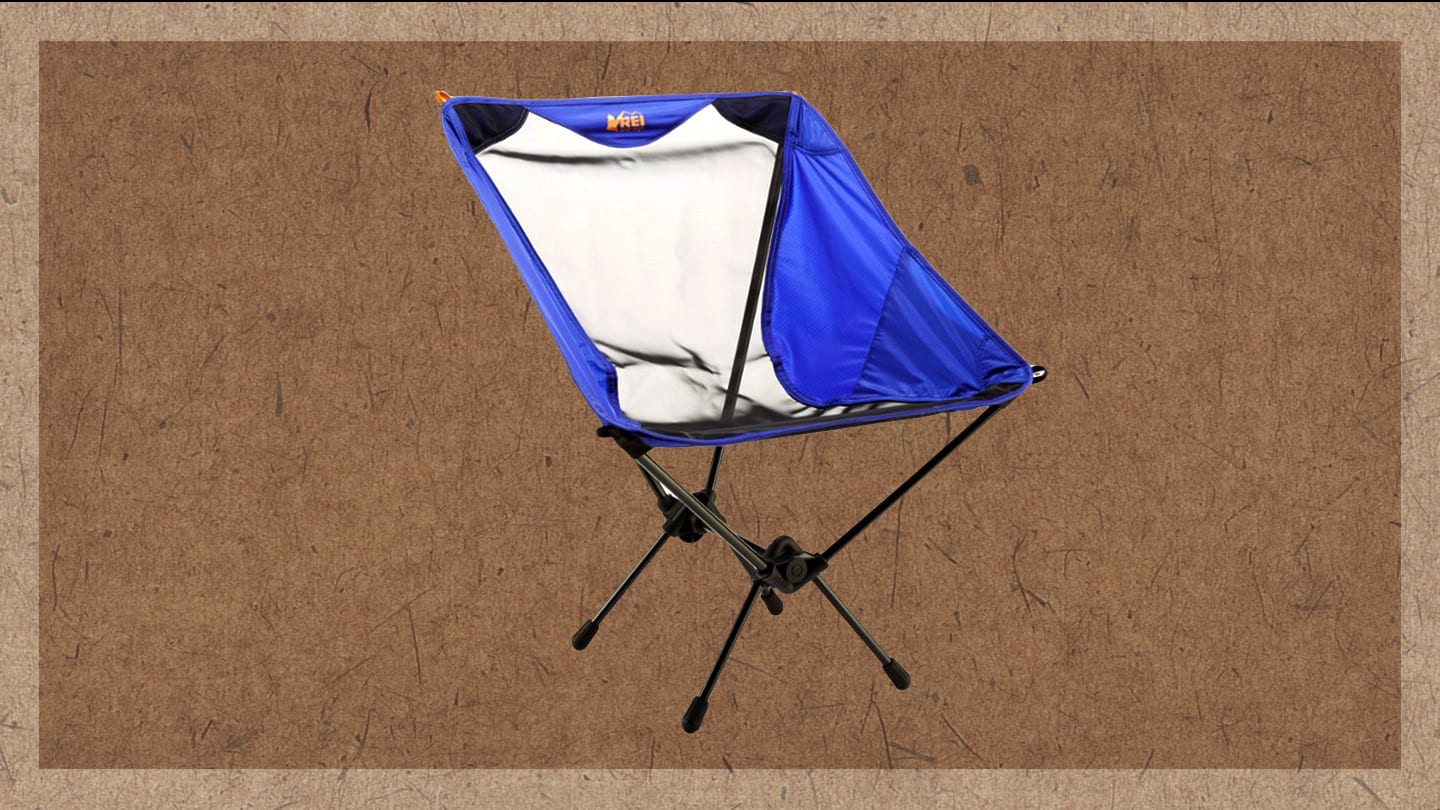 REI is a sporting and outdoor co-op company. They basically have all this crazy camping and hiking stuff. I got these chairs for my apartment. Instead of getting fancy chairs, for the meantime, I wanted to get some cool, outdoors-y camping chairs. I got the blue one and the green one just for lounging in. I have a new patio and deck kind of thing going on. So I figured they'd be multipurpose. I can bring them out to the patio or bring them when I go hiking. They're really comfortable. I tried them out in the store and I recommend them.
For those interested in purchasing pieces from McLaughlin's limited collection at Reebok Union Square, they must attend the event, held from 7-9PM, and enter a lottery. Reebok is also giving away one retro Reebok jacket made by McLaughin for free online.