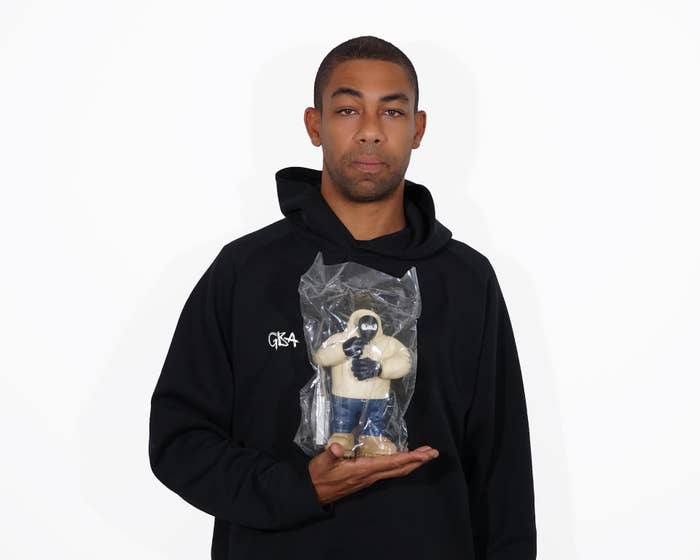 Shortly before Virgil Abloh's untimely passing in November, the designer was conceptualizing a collaboration with Camella Ehlke, the founder of the pioneering '90s streetwear label Triple 5 Soul. After Abloh praised Ehlke for her work, the duo began ideating a collaboration centered on one-of-a-kind upcycled outfits for furniture like Eames Lounge Chairs. Ehlke sewed the outfits together and Abloh provided surplus sample yardage sourced from Off-White's Milan-based fabric house. 
Unfortunately, it became one of many uncompleted projects Abloh tragically left unfinished. But it saw the light of day thanks to Guilty By Association (GBA), a new creative platform that seeks to empower artists.
"Camella had shown Virgil the final mock ups of these outfits, then he passed away. But I think she just felt in her heart that she needed to continue," says GBA co-founder Derek Wiggins. "It was about being the support behind her saying: 'Let's put a timeframe behind this. Let's work with other partners. Let's get approval from Off-White to make sure this is cool. Let's do something very special and finish this in her way.'"
GBA is not looking to become another blue-chip art gallery. The digital platform was launched by Wiggins and Karen Wong (who previously worked at the New Museum for 15 years) last year to address their own frustrations with the contemporary art world. Particularly, GBA is focused on addressing the lack of inclusivity in the art world and the challenges artists face when trying to make liveable salaries off their work. Aside from working with Ehlke, they've also collaborated with designer Phillip Lim to highlight Asian American Pacific Islander artists such as Eri Wakiyama and Sue Kwon. This summer, they collaborated with Charles DuVernay of the Monogram Hunters, to highlight the culture of Black Masking Indians in New Orleans. 
As an entrepreneurial creative with a passion for street culture, Wiggins has been helping niche artists build sustainable income streams since the 2000s. Before launching GBA and building a career in digital advertising, he helped underground artists like Claw Money, Bradley Theodore, and Gabe Urist run independent businesses and live off their artwork.
"I saw what a lot of artists dealt with as they moved from art forms like graffiti to fine art and how they were treated because of the types of objects they created, the color of their skin, and who they did or didn't know," says Wiggins. "GBA is about empowering marginalized artists, people who aren't accepted by the galleries, and giving them fair commission. It's about creating a system where they're marketed and talked to appropriately." 
We spoke to Wiggins about how GBA aspires to change the outdated structures of the contemporary art world, how he helped artists like Gabe Urist grow their own personal brands in the 2000s, and the work GBA has done so far.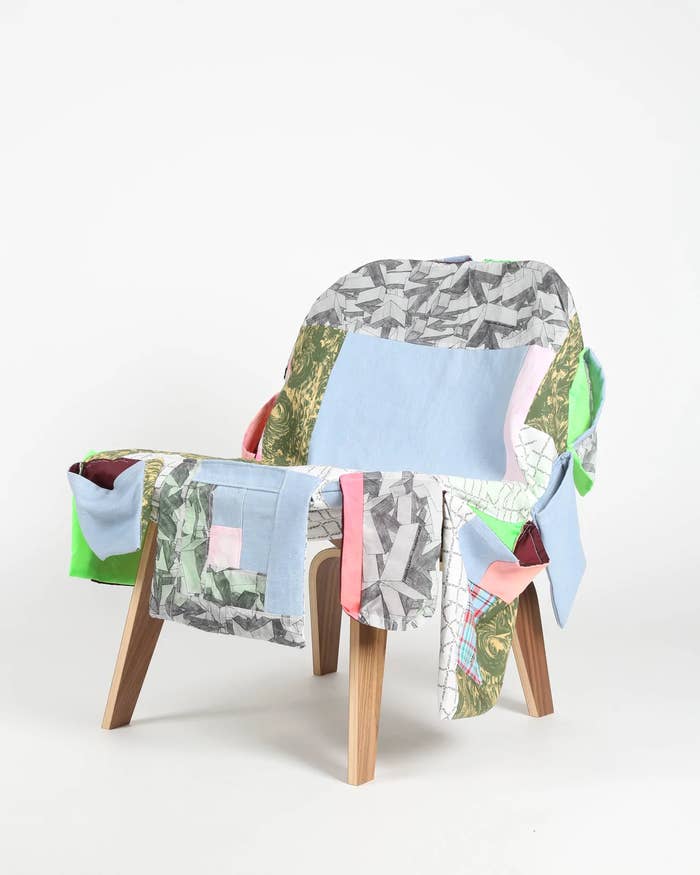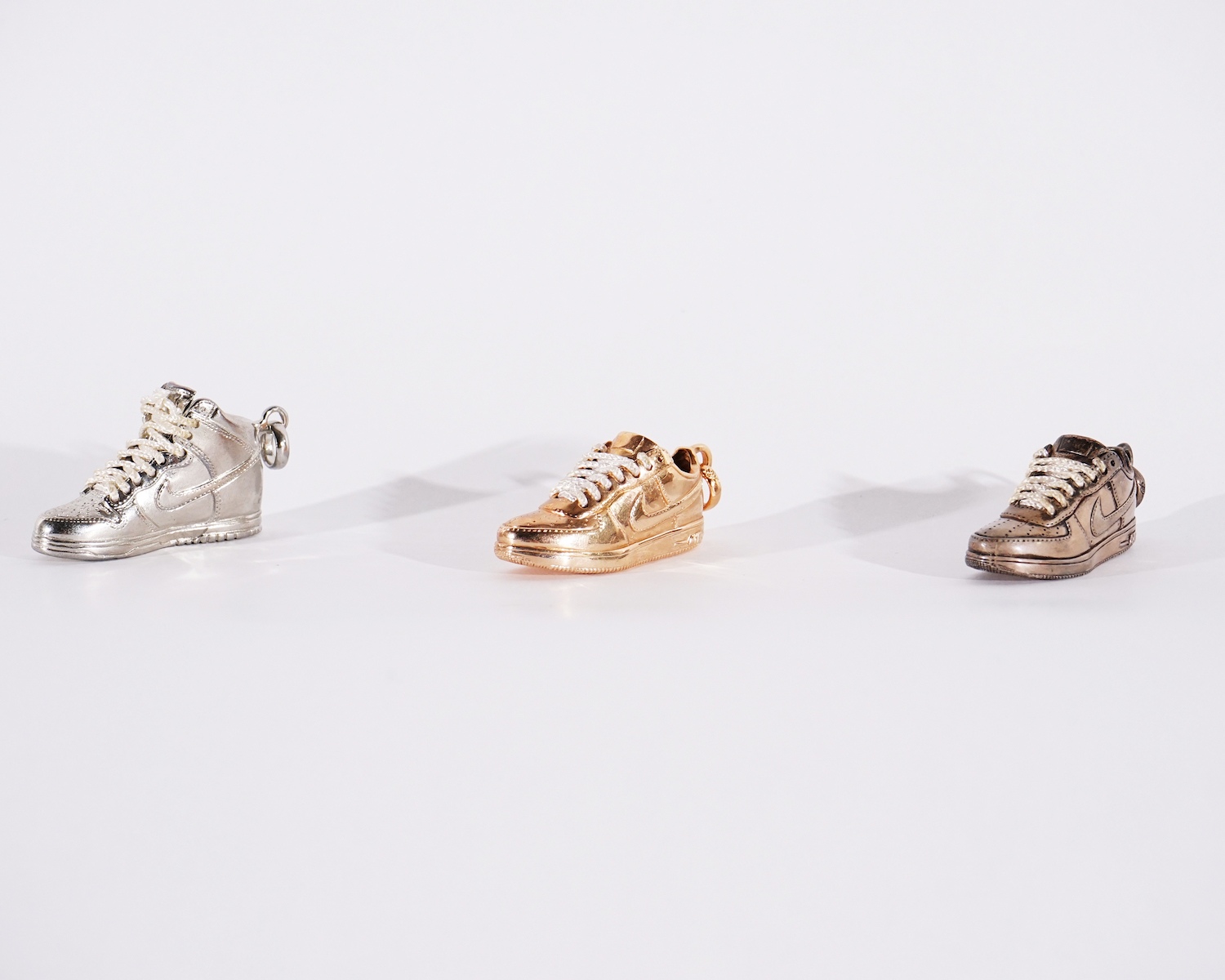 You helped land mobile phone wallpaper deals for graffiti artists like Cope2 back then. Were you working with graffiti artists the same way as Gabe Urist?

Shoutout to Mark Suroff, who was Mr. Cartoon's manager at the time. We were making mobile ringtones/wallpapers and bringing graffiti artists into the fold. We ended up shooting a video with Cope2 as well called Raiders of the Lost Art along with Bonz Malone. We were filming graffiti artists around midnight and videotaping them bombing.
Claw Money though, that's my homegirl. My relationship with her was more similar to Gabe. She was just this incredible creative source who had to handle all types of requests. So, my job was really like "What can we do? Is it worth it? What's the timeframe? Is this executional? What brands should we go after?" Again, creating this model of support so artists can be artists.
Tell me about this project you did with Bradley Theodore called Little Brooklyn. That kind of popped off during the art toy trends of the 2000s.

At the time vinyl was all somewhat new to me, but Brad had been to Japan and understood there's a culture coming this way for not only just vinyl toys, but also selvedge denim. He knew that was going to be a big thing. Actually, Brad was one of the first artists to do a Medicom toy in the '90s. He was always in that world. So the idea was to do something that kind of felt luxury, but still street. And it worked. I give all credit to Bradley Theodore a.k.a. Brad Digital, because it was him leading the pack on what to do and how to do it. I didn't really have any creative input. It was just me making sure that things ran smoothly. 
How were these artists getting treated back then for payments? And how did you make sure things went smoothly when folks were acting funny?

I just always tried to make sure they knew their worth. Because a lot of time artists spend time working on their art and it's hard to step back and look at what you've done. I can't speak for all artists, but because it's your artwork and that's your baby, you have a hard time negotiating. So you might take a price that you are not happy with, but you're happy that it's just happening. And I don't wanna make everything a business model, but I think my mind was just like: make sure they're paid fairly. I've seen deals go through by working in other fields of entertainment so I knew what the real value was. It wasn't like we got major pushback or anything. It was just about making sure that it was fair.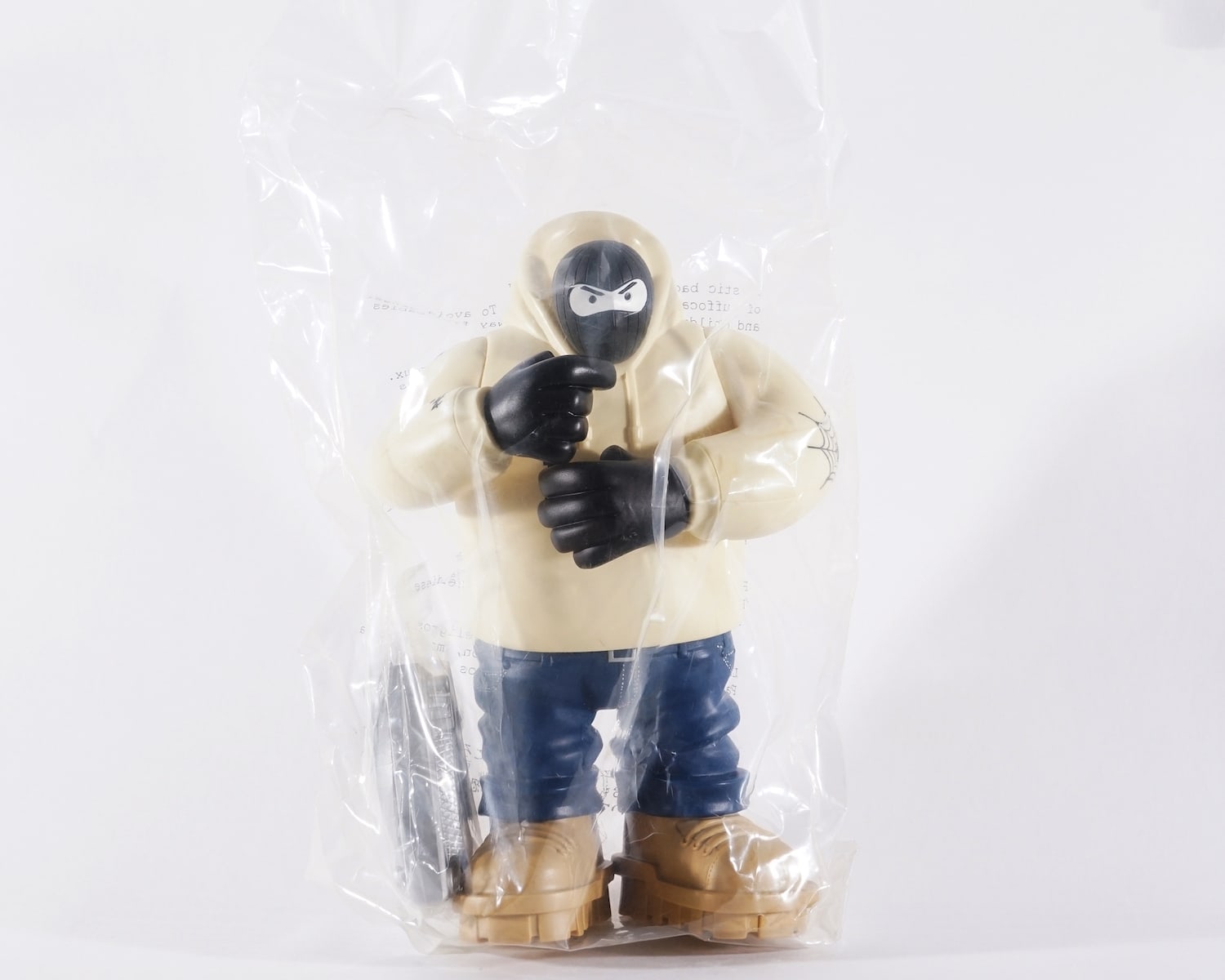 Is what you did for artists like Claw Money, Gabe Urist, and Bradley Theodore what you want to do with GBA? 

Yes. We want to empower these artists, redistribute wealth, and re-engineer an antiquated system. When a lot of artists start selling their artwork, galleries take as much as 50 percent commission. That's a lot of money, right? So instead we're saying, "Hey, we're offering you 75 percent." We want the money to go back to the artist. We also want to provide professional development to help guide them through the process and help them ideate. Sometimes artists are stuck in a realm of where it's like, because you've sold this style, you have to sell it this way. We want them to have the artistic freedom to run and also be fluid between digital and physical. To bring folks into both worlds and not say you have to be in one or the other. GBA is about building a community and a lifestyle. Essentially, we're building an art lifestyle brand that's building a digital bridge for the creative unseen. 
It's interesting to see how GBA has worked with fashion designers like Phillip Lim and Camella Ehlke to unroll these initiatives. How do you seek to use the fashion industry to further GBA's goal?

It's really about working with people who have the same idea as us. So for example, Philip Lim, was a close friend to the co-founder of GBA [Karen Wong]. When the idea came up of us doing something specifically focused on AAPI artists, it wasn't even about anything more than like "Let's go, how can I help? I have my store, let's use my store." It's a natural way to work together to share a common cause. It doesn't necessarily have to be in the same lane. 
We didn't physically create a product with Philip Lim. It was more about collaborating on creating this physical space to bring in this audience and tell them this story. Whereas with Camella, her impact on the streetwear world, being one of the first to run a brand that blew up in Japan and L.A., working with artists like KAWS, and being a woman. She impacted a lot of street culture and that collaboration wasn't even about fashion. It was more about who she was and her impact on that world.
Virgil actually reached out to her two years ago saying that she inspired him. And so they were working on this idea and it just so happened that they were talking about upcycling. Virgil had all these Off-White fabrics and he had this idea of updating all this furniture in Camella's house. To update it and give it character and flavor. Collectively, it became an art piece. We don't look for specific lanes. We look for stories. We look for blurriness and ideas from people who are willing to push the envelope.
How do you think the art world has changed when it comes to artists taking control of their own work and making money off it independently rather than relying on galleries or middlemen? What do you think's changed?

Unfortunately, it's still very difficult. Starving artists is a real thing. A lot of artists still have multiple jobs to support their art. What's made it easier is some folks who are savvy on social media. They can promote themselves, create their own marketing, and kind of scale, but that's not everyone. It's not where it needs to be and that's why we're here. We want to truly make a change and make this a safe place for artists.
Let's say I'm an artist who's struggling, can I pitch GBA my work?

We have something on the site called Open Call, which is basically an application that includes a series of questions and asks you to also send links to your site plus upload images of your work. We have a team that will basically look at it and if it makes sense we will reach out. But just a small asterisk, as much as we want to look at everyone's work, we still have to be respectful of time frames. But we would love to get more people involved and we will try to look at as many submissions as possible. If you hear back from us, the idea would be to be a part of something that we could do together. Our idea to the world is that we're blurry. It's not just art on a canvas. It could be ceramics, it could be lighting, it could be objects. We want to keep it open. 
I understand artists will be attracted to GBA because you will give them more value for their work versus a traditional gallery. What else do you feel GBA offers to these artists outside of better commission?

How we tell the story about the artist. How the work is displayed. We're very much artists first. How we present artists and help them ideate past what could just traditionally be done. It's about introducing them to new avenues, new verticals, and being a partner in the process along the way. But it's also considering the artist's needs and creating a place where they can flourish. Our goal is to get 1,000 artists to make $100,000. That's our goal. We want to see artists have a sustainable lifestyle, to be happy and free, to let art not just be a part of their life but also be their main source of income
GBA has dropped NFTs with photographers like Cheryl Fox and also made NFTs to complement Jonah King and Sue Huang's VR project "Honey Fungus." How do you see NFTs being a tool for artists? 

First of all, we don't force anyone into space. We kind of define ourselves as a digital bridge. We're fluid between digital and physical. For some artists, it could be a crawl, where they need to slowly educate themselves on the space before moving into it. Other artists are built for it and some artists need to build ideations around it. But ultimately an NFT is more than just a JPEG. If you look at them from a utilitarian standpoint, it's more than just an image. It's access. It gives you capabilities to not only gain access to something but brings annuity for the artist because as they're sold, the artist continues to make money.
And then ultimately from a contract perspective, it doesn't just have to be a JPEG. It could be tied to a piece of artwork where the NFT is essentially the certificate of authenticity. So, it's the transparency of true ownership of that individual piece. I come from the mobile space. I remember when the iPhone came out and people made apps just to make them. The ones that stuck around, that knew there was some utilitarian and long-term value behind it, they won. I think NFTs provide opportunities for artists to really think big. Where you could test something that's outside their boundaries, but also build a community and other interesting factors behind it outside of just being a piece of an image.
What can you tell me about this project you recently dropped with Charles DuVernay?

So our co-founder Karen Wong has been obsessed with creating this focus on the Black Masking Indians out of New Orleans. The Black Masking Indians are this indigenous tribe that's known for hand-making these beautiful, feathered and beaded costumes that oftentimes take a year to make. Sometimes they are purchased by galleries, but they take hundreds of hours to make and are usually just put away into storage. Karen has always thought that it's artwork that needs to be shown. So, we deconstructed these costumes to get these beautiful woven patches. It's focused on telling their story, giving them the recognition needed for these pieces that take hundreds of hours of labor to create. It's all handmade, it needs to be displayed, and the credit needs to be due. It's amazing.
What do you envision for GBA's future?

We are working with artists, we have commerce, we are building a community, and we have an audience. GBA is a brand and we are essentially building the first art lifestyle brand for the creative unseen. We are pushing ideation, creation, content, and artists forward in our way and style for the people.