Saint Ivory NYC-founder Madrell Stinney understands the importance of community, and even more so the lack of representation and opportunity for women in streetwear. With this sentiment, he decided to launch a brand of his own to help the fight for making the culture more inclusive for women. Although Saint Ivory has dropped an impressive range of graphic hoodies and T-shirts, collaborated with brands like Rowing Blazers, and is carried by stockists like Sneakersnstuff, Browns, and A Ma Maniére, Stinney emphasizes that his one-year-old brand isn't about the products. As a streetwear brand turned nonprofit, it's about creating a platform to support creative women and to highlight their stories. 
"Instead of thinking about products in terms of sex or gender, we're moreso thinking about products in terms of culture and tapping into the untold stories of women who've contributed to creative culture throughout history," says Stinney. "As a women's streetwear brand, and myself being a male too, we're also trying to figure out how to provide more resources and more opportunity for rising women creatives within this industry."
As the brand's name suggests, which was inspired by Saint Mary's association with private schools, Saint Ivory NYC is rooted in education. The brand releases collections as "semesters" that aim to educate customers on the seminal creative women the brand admires, whether that's a T-shirt celebrating Toni Stone and the first women to play professional baseball or a T-shirt with a photo of the Iranian architect Zaha Hadid. Furniture buffs may instantly recognize Le Corbusier's LC2 and Ludwig Mies van der Rohe's Barcelona chairs printed on Saint Ivory NYC's hoodies. But only a handful of people may know about Charlotte Perriand and Lilly Reich, the creative women who played an instrumental role in bringing those designer's visions to life. Saint Ivory NYC wants to bring these stories to the forefront. 
"When it comes down to focusing on the icons that we highlight with our collections, it starts off with the story and the identity that connects to our brand," says Stinney. "With Charlotte Perriand and Lilly Reich, what struck us most about those two designers were their connections to two very prominent furniture designers of their time, Corbusier and Mies Van Der Rohe. But when you think about their most iconic pieces of work you often just see the man's perspective, or just the credit going to the more prominent man in the situation."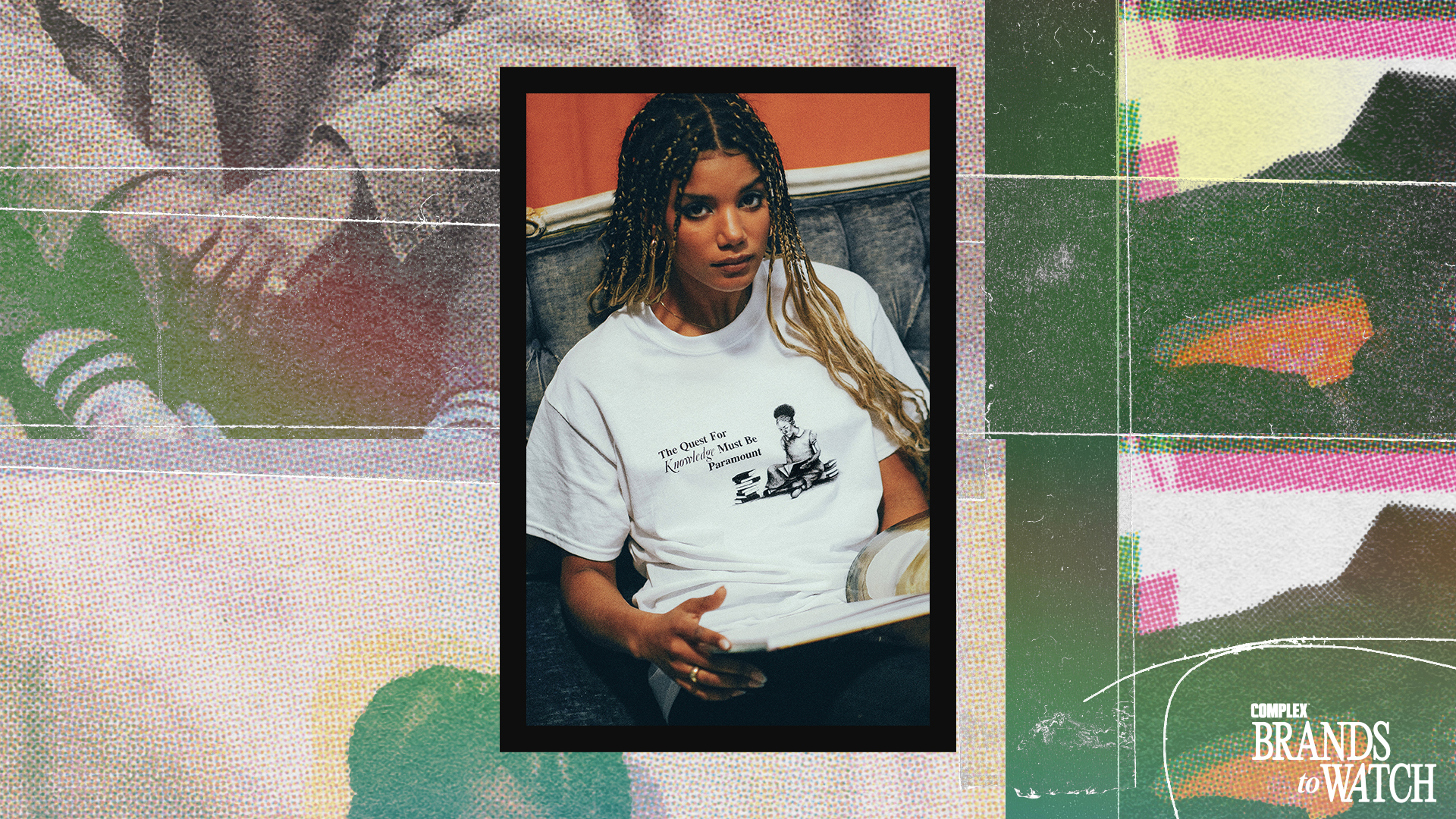 For their first capsule collection for ComplexLand, Saint Ivory NYC is releasing goods inspired by the work of the Brazliian architect Lina Bo Bardi and T-shirts inspired by Black women writers like Toni Morrison and Nikki Giovanni. 
Proceeds from Saint Ivory NYC's capsule with ComplexLand will go towards the National Organization of Minority Architects—a group dedicated to championing diversity in the architecture industry—and The Free Black Women's Library—a mobile book library that shares a collection of 3,000 books by Black women at community pop-ups throughout Brooklyn — Saint Ivory NYC started operating as a nonprofit in September after releasing their "Semester 2" collection. The brand raised $5,613.69 to donate between five organizations.
Stinney worked with the founder of The Free Black Women's Library, OlaRonke Akinmowo, to select the Black women writers to be highlighted on the T-shirts, Morrison and Giovanni, and tapped Serena Martin to create the illustrations. Akinmowo, whose organization has inspired several others to launch Free Black Women's Libraries in their own cities, says the brand first reached out to her offering to support the Library's mutual aid fund—the fund raised over $32,000 in August to help support Black mother artists, writers, cultural workers and community activists who have been impacted by Covid-19.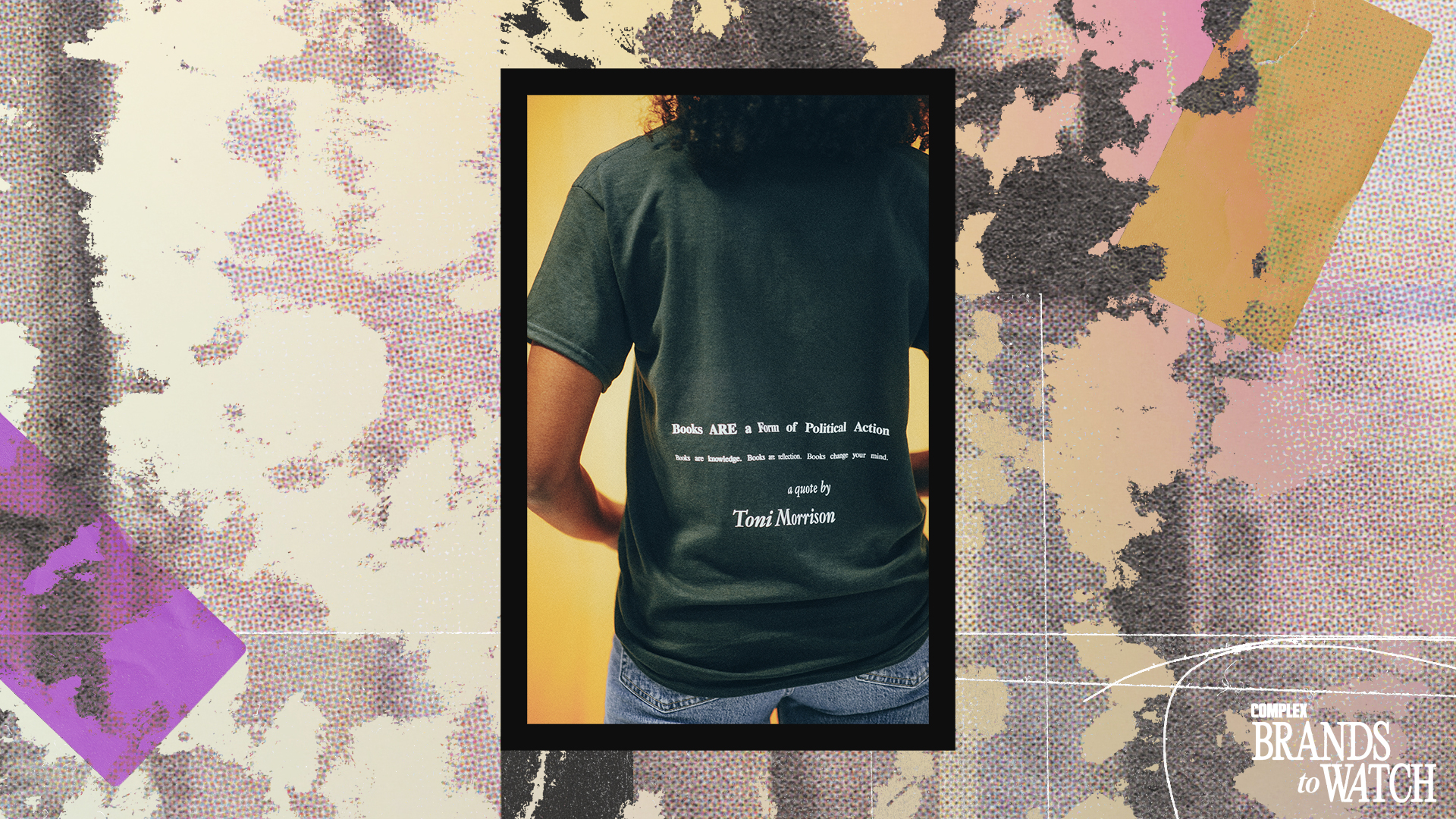 "The library desperately needs money, so I'm super grateful for this collaboration," says Akinmowo, who independently runs the library as a passion project and aspires to open a physical space in Bedford-Stuyvesant in Brooklyn with a bookmobile. "I'm not a corporation, a nonprofit, or a business. This is a community funded project and it's just an one-woman show."
To celebrate Bardi's SESC Pompéia building in São Paulo, Saint Ivory NYC tapped ceramicist and apparel designer Mai Nguyen along with furniture designer Erin Flynn of Rift Furniture.
"We were just going through her architecture and seeing what inspired us," says Flynn. "The SESC Pompéia consists of three concrete towers and the windows have these organic shapes with this really cool red weave pattern behind it. So we kind of ran from there with that and put together a shelf."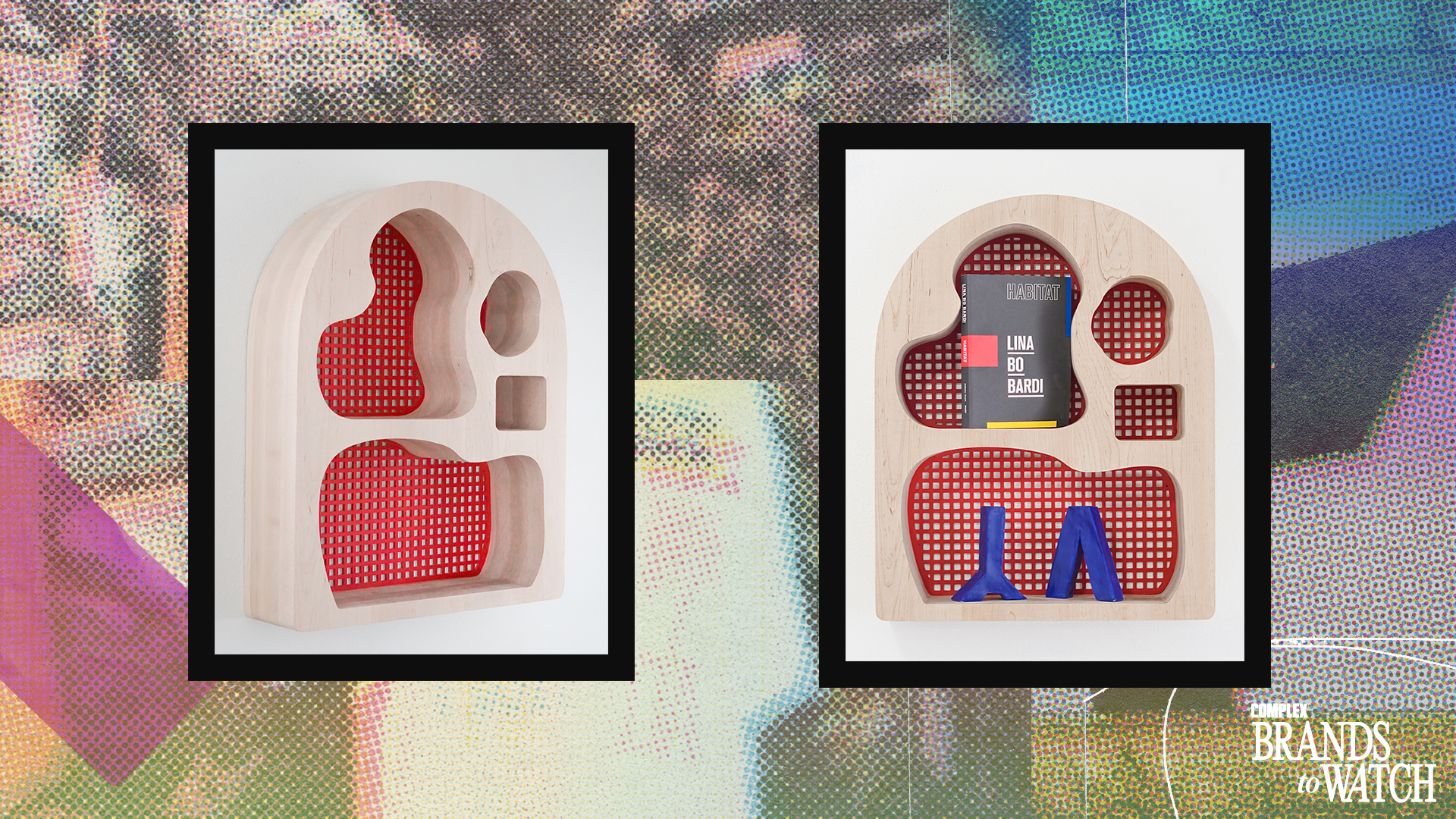 Nguyen said her and Flynn's collaboration with Saint Ivory NYC came about by just being a fan of the brand early on and conversing with Stinney through DMs on Instagram. Stinney says he typically finds rising creatives to highlight by just networking on the social media app. 
"We liked the fact that it's a nonprofit organization and that there's always a meaning behind everything he puts out," says Nguyen, who designed ceramic sculptures inspired by the hallways of the SESC Pompéia to compliment the shelf. "I liked that he's trying to make something that's inclusive where everybody is involved and I'm really excited for people to see the end product."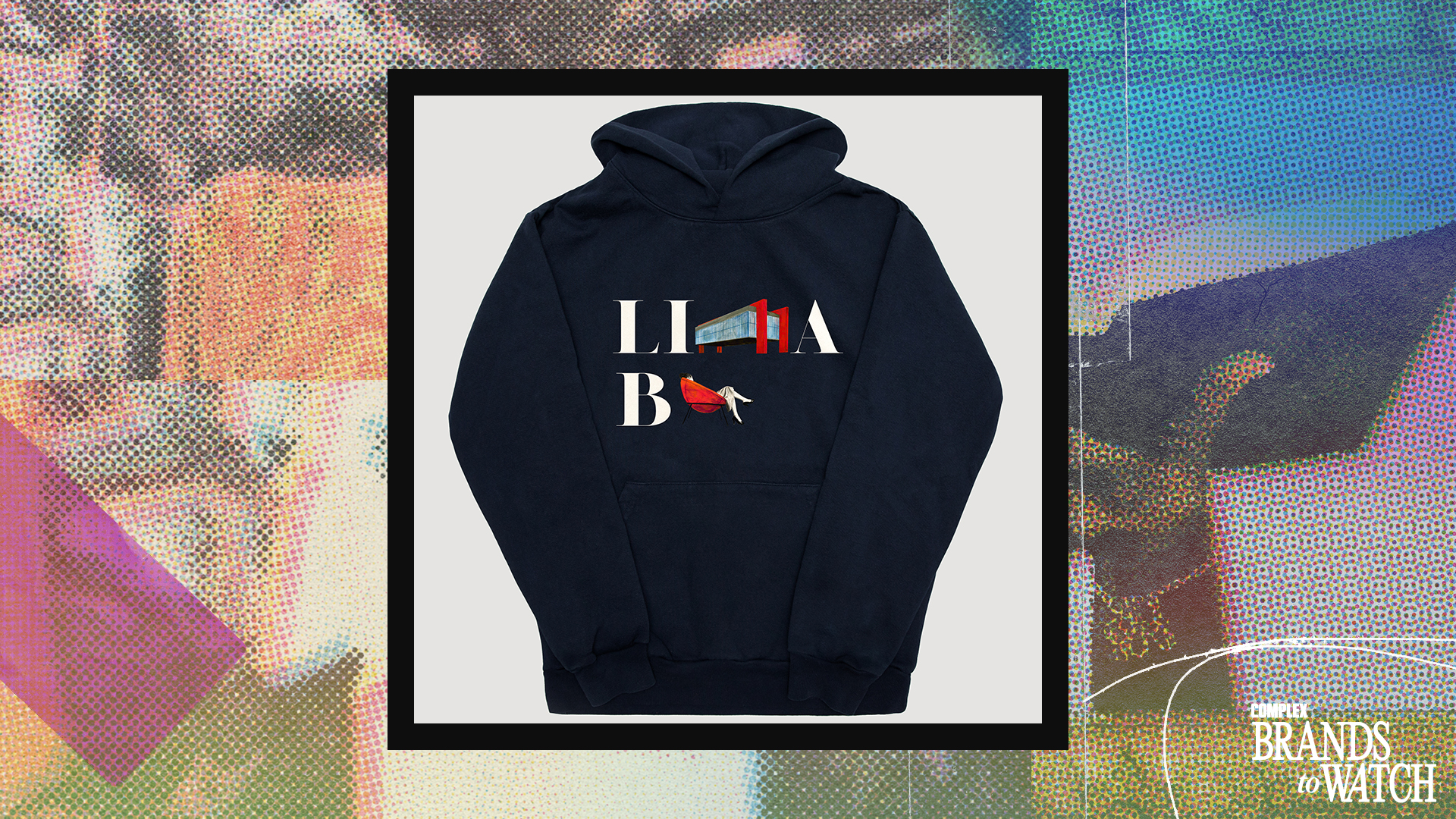 In 2020, Saint Ivory NYC is a streetwear brand that resonates with what most of us wanted to see from the biggest streetwear brands this year. Less virtue signaling, more inclusivity, and more concrete actions to help the marginalized communities this culture is built upon. Stinney is looking forward to releasing his first cut and sew pieces in 2021 and would like Saint Ivory NYC to be commissioned to make clothing for actual schools. But his larger vision for the future is to continue growing Saint Ivory NYC as a streetwear nonprofit and a creative space for women. 
"It was never our intention from the beginning to be one of those brands that makes a lot of money, sells off the brand, and then shutters. We really do want to be one of those brands that can be around for years to come," says Stinney. "Hopefully, we'll have a tight knit community that can also foster and develop a lot of rising women creatives that will keep the progression of streetwear going."
ComplexLand takes place from Dec. 7 to Dec. 11. Sign up for more info and access at complexland.com.