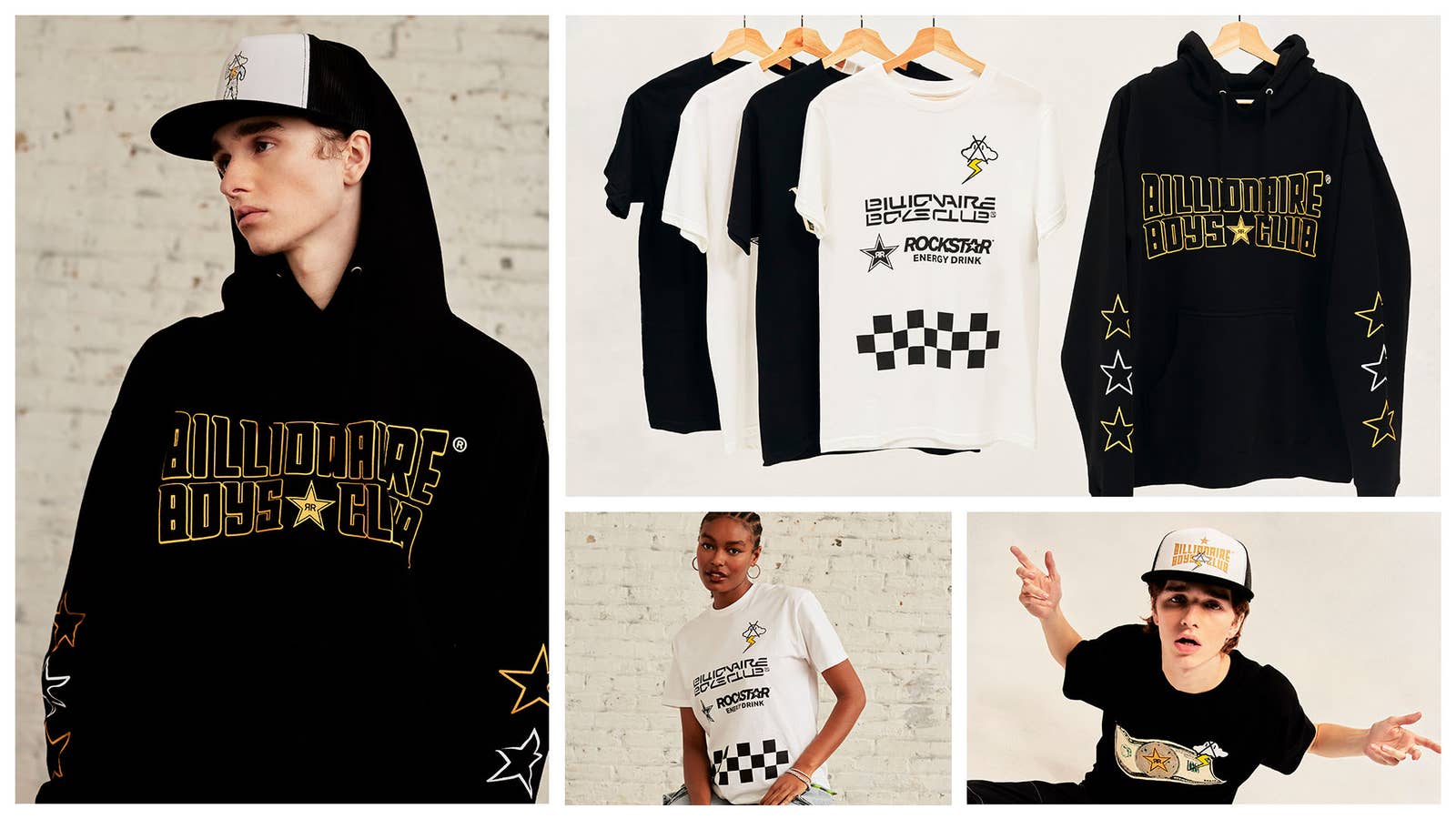 It's a collaboration for the ages.
From the second Angus Cloud stepped on the screen in his breakout acting role as Fez – a rogue character with a pure heart on the uber-popular show Euphoria — he's stolen every scene, whether he's earnestly reminding Rue of her wrongdoings or teaching a lesson to the series' antagonist. Within a matter of years, he's become one of the most exciting and lovable young actors in entertainment today. And now he's officially the face of Rockstar Energy. For the energy drink brand that boasts hustle, performance, and fueling what's next, collaborating with Angus feels right.
Rockstar Energy and Angus Cloud will debut their partnership this weekend in Long Beach at ComplexCon 2022, premiering a capsule collection with Billionaire Boys Club, another brand that just feels right here. BBC has been the definition of cool for almost two decades, defining streetwear trends, creating cultural moments, and aligning themselves with the most authentic acts in music and entertainment.
In collaboration with BBC's Creative Director Joseph Au, Angus Cloud lent his creative mind and out-of-this-world illustrations to the limited unisex collection, which features two tees, a hoodie, and four trucker hat designs that combine contemporary elements with timeless early aughts appeal.
Fans of the Euphoria star will be able to see the collection in its element at Rockstar Energy's bodega-inspired ComplexCon booth. Before you step on the convention floor, you can get a preview of the collection here. Scroll through to see what's up and learn more. And then we'll see you at ComplexCon soon.
Above The Clouds Hoodie, Rockstar Energy x Billionaire Boys Club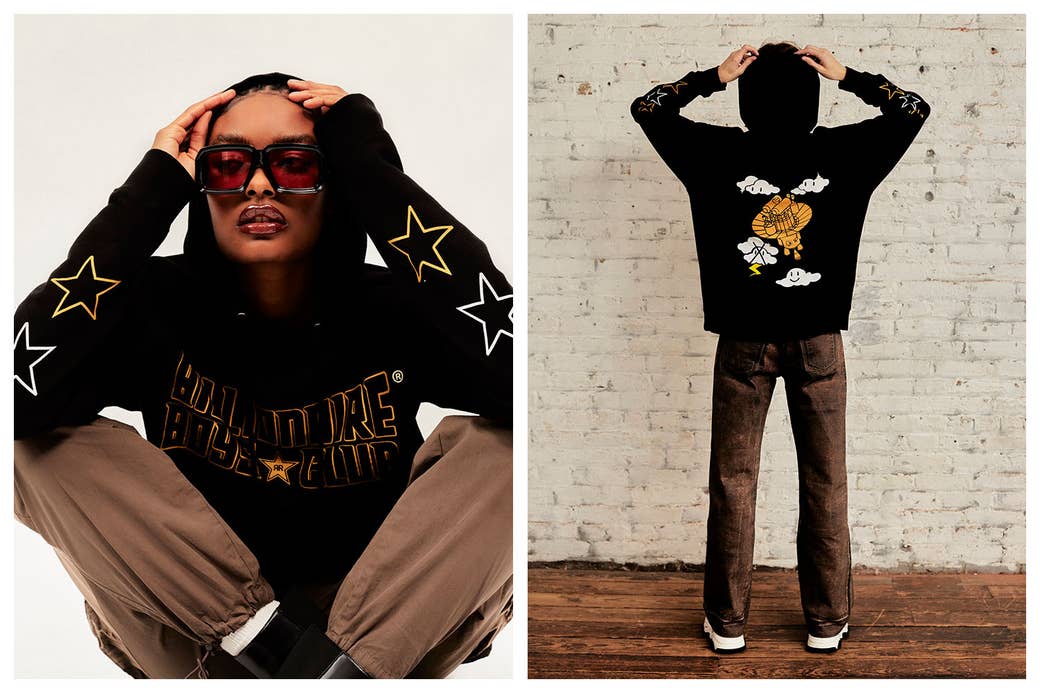 Only available at ComplexCon 2022.
Hoodies are essential to any fall wardrobe, and Rockstar Energy x Billionaire Boys Club has got you covered. This high-quality hoodie features Angus's original out-of-this-world designs and illustrations that make it a perfect addition to any closet. Whether you want that cozy fit or oversized streetwear look, this hoodie is a must-have from this collection.
Wealth x Health Tee, Rockstar Energy x Billionaire Boys Club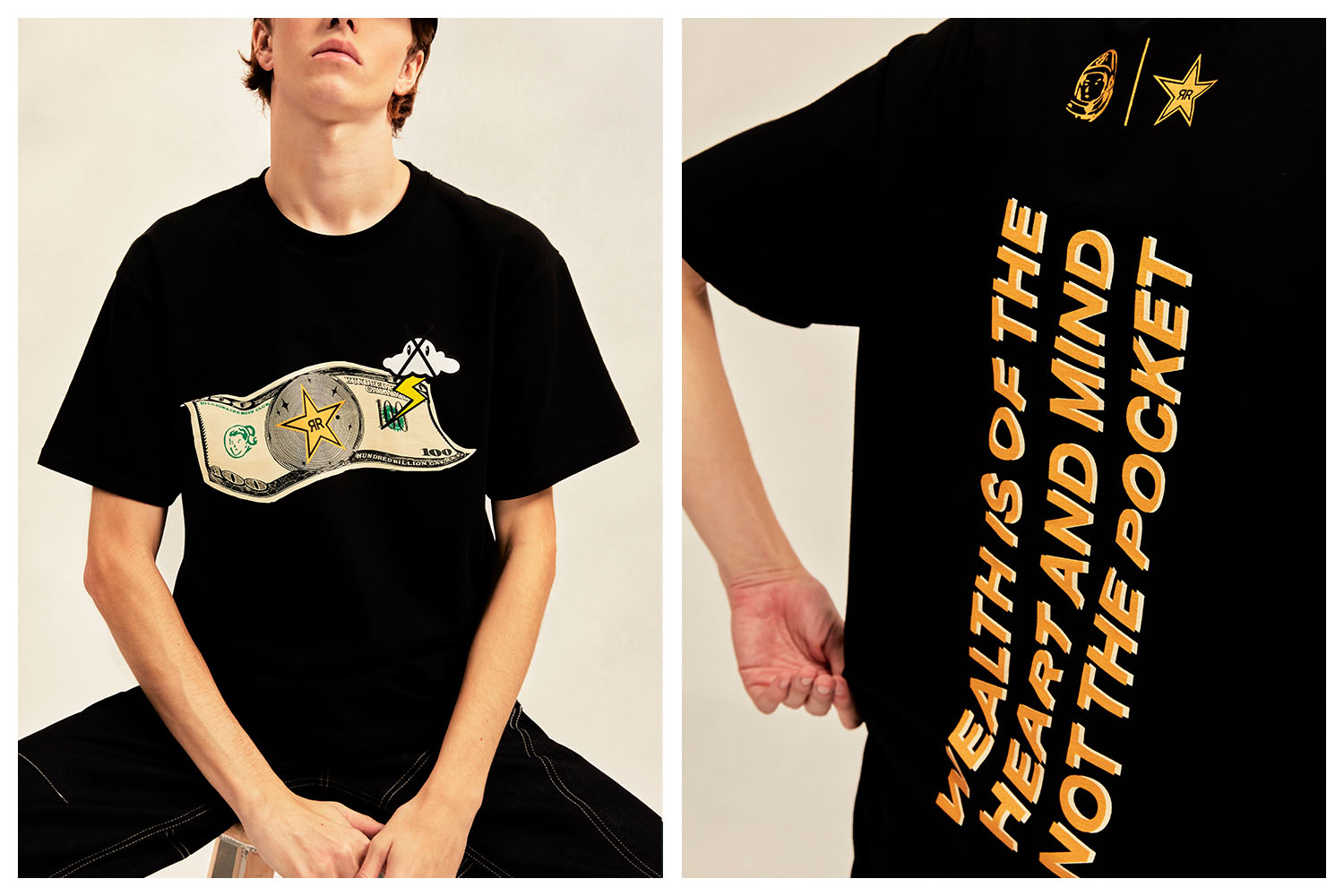 Only available at ComplexCon 2022.
This Rockstar Energy x Billionaire Boys Club oversized t-shirt is perfect for those looking for a minimal design with a message. Make a statement with this Angus Cloud x Joseph Au-illustrated piece, and carry the mantra of Billionaire Boys Club's founder Pharrell Williams with you everywhere.
510 Racing Tee, Rockstar Energy x Billionaire Boys Club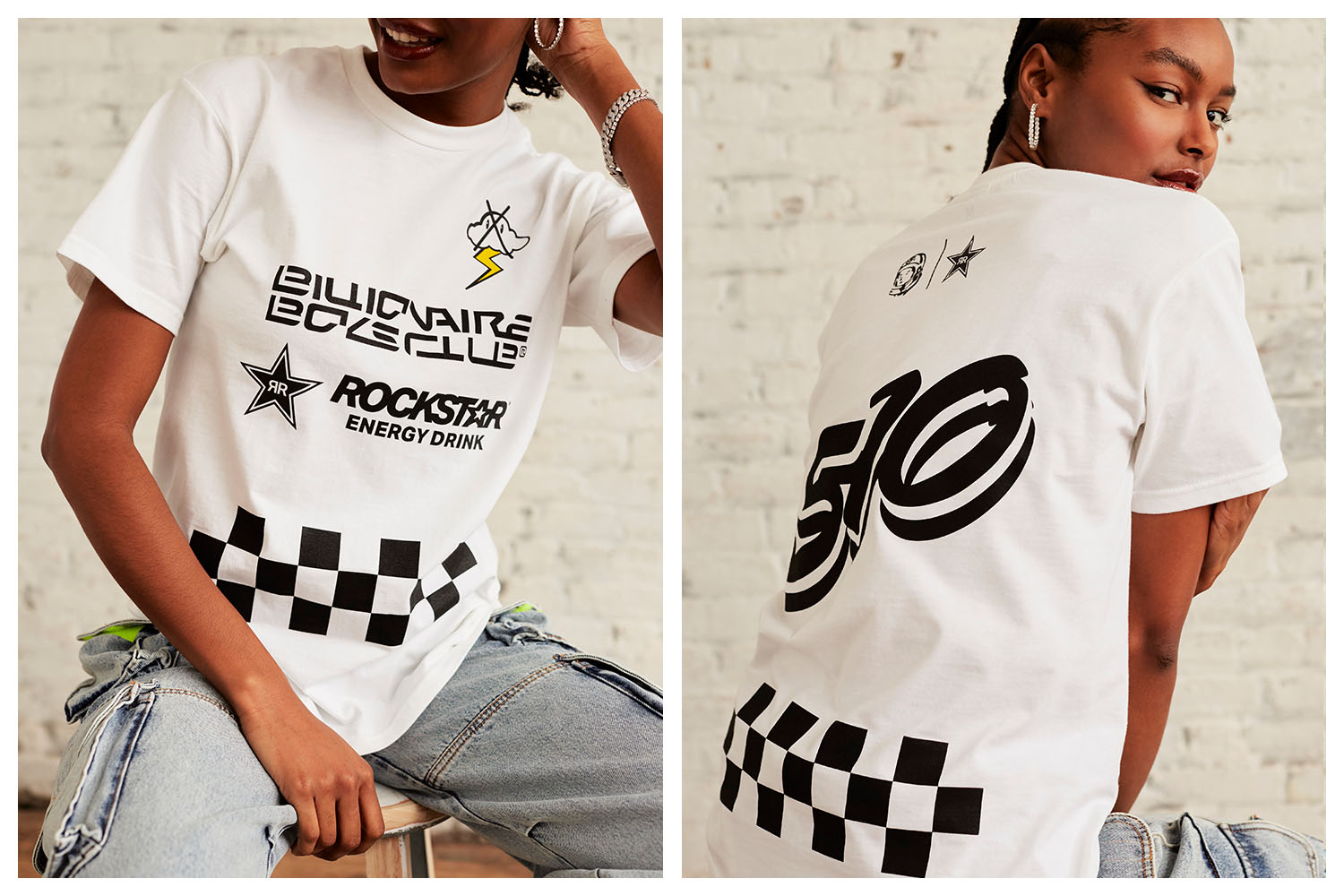 Only available at ComplexCon 2022.
Rockstar Energy and Angus share a passion for motorsports, and Billionaire Boys Club brings that alignment to life with a t-shirt that brings motorsport to the mainstream consumer. Put that thing in sport mode and add this versatile piece to your wardrobe.
Customizable Trucker Hat, Rockstar Energy x Billionaire Boys Club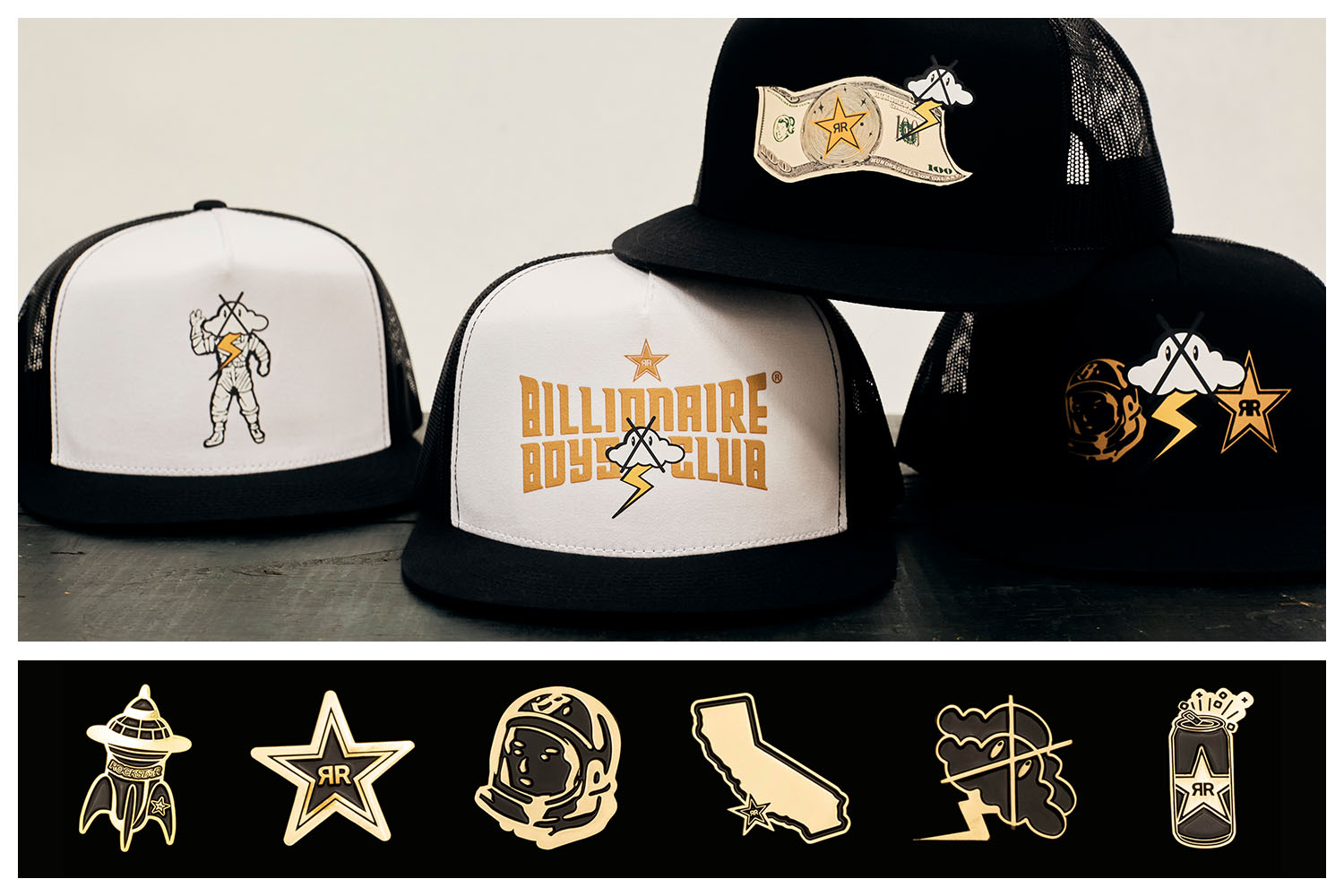 Only available at ComplexCon 2022.
Talk about throwback style. With the re-emergence of trucker hats back into the fashion ethos, never forget that Billionaire Boys Club helped start the wave almost twenty years ago. Customize the base color and graphic illustration of your hat at Rockstar Energy's ComplexCon booth, and complete the look with a variety of enamel pins.