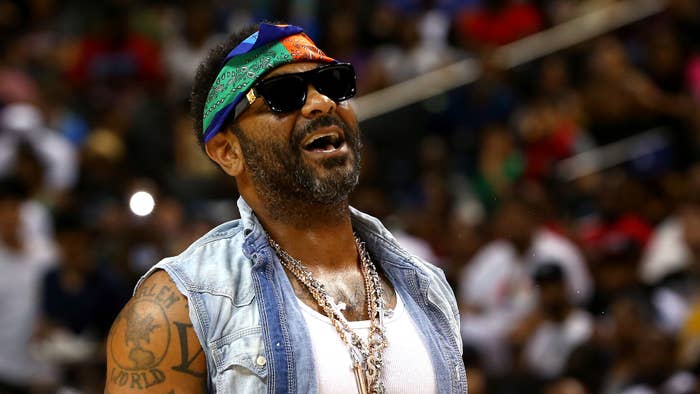 Last summer, Dipset and The LOX made Verzuz delivered one of the most memorable battles in the livestream series' history. Now Jim Jones is delivering some background on Juelz Santana's custom Louis Vuitton fitted cap that garnered attention during the show.
Jones took to Instagram to break down how the fitted cap was a custom piece designed by the late Virgil Abloh specifically for himself and Santana.
"We gonna go back to last year 'cause we was just sitting here talking about the Verzuz, about the fit, and n***as was talking about Juelz had on a hat, durag, and scarf," Jones said in the video. "Well, what they didn't know is that Virgil had made us some special Louis Vuitton fitteds the way we used to wear them."
Capo continued, "Back in the day when Jim Jones used to wear his fitted, he had the bandana going around so Virgil put the Louis Vuitton bandana going around. Juelz used to wear the durag under his fitted, so he put the durag hanging down! Ya heard?"
The Dipset member clarified that while people were trying to make jokes about the unique piece he and Juelz were wearing, it was actually a one-of-one that Virgil designed specifically for their Verzuz. Abloh also shared an image of the hat on his Instagram in January, showing how early he made it.
Immediately following his passing, Juelz shared a text conversation he had with the Off-White designer as well. 
The Dipset and The LOX Verzuz will soon celebrate its one-year anniversary.