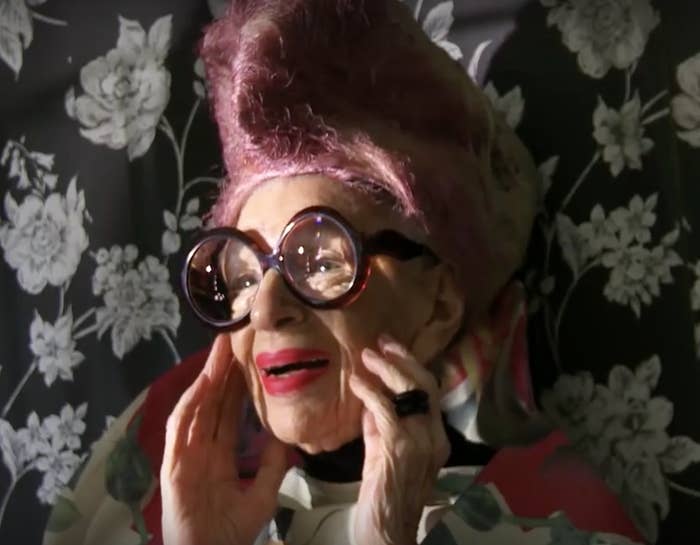 90-year-old style icon Iris Apfel has as much wisdom to share as anyone. Apfel is a bonafide fashion god—one that even Yeezus bows down to—and in the new documentary about her, Iris, the icon drops knowledge on how to dress and live well, according to Dazed.
Apfel's advice blends the line between style and life advice, often bringing the two together. She believes that dressing well isn't the key to a great life, but knowing what you're comfortable with is. "Nobody is the same, some people are comfortable in one thing, or look well in one thing, and they have to know what they can handle," she says, according to Dazed. "And that's great if it makes someone happy, but it's better to be happy than be well-dressed, that's what I always say." 
She also harps on the oft-given fashion advice that understanding your own personal style is the most important aspect of dressing well. "I think if people got to know who they were then they would have an easier time of being a little more original," she says." But it's much easier to just not think about it and just do what they're told to do by the fashion press, then sit down and order it." 
The youth's obsessions with the Internet and online shopping is also of concern to Apfel, who believes we need to spend more time interacting IRL. 
Read all of Apfel's tips here, and look for Iris to hit theaters July 31. You can watch the trailer for it below.