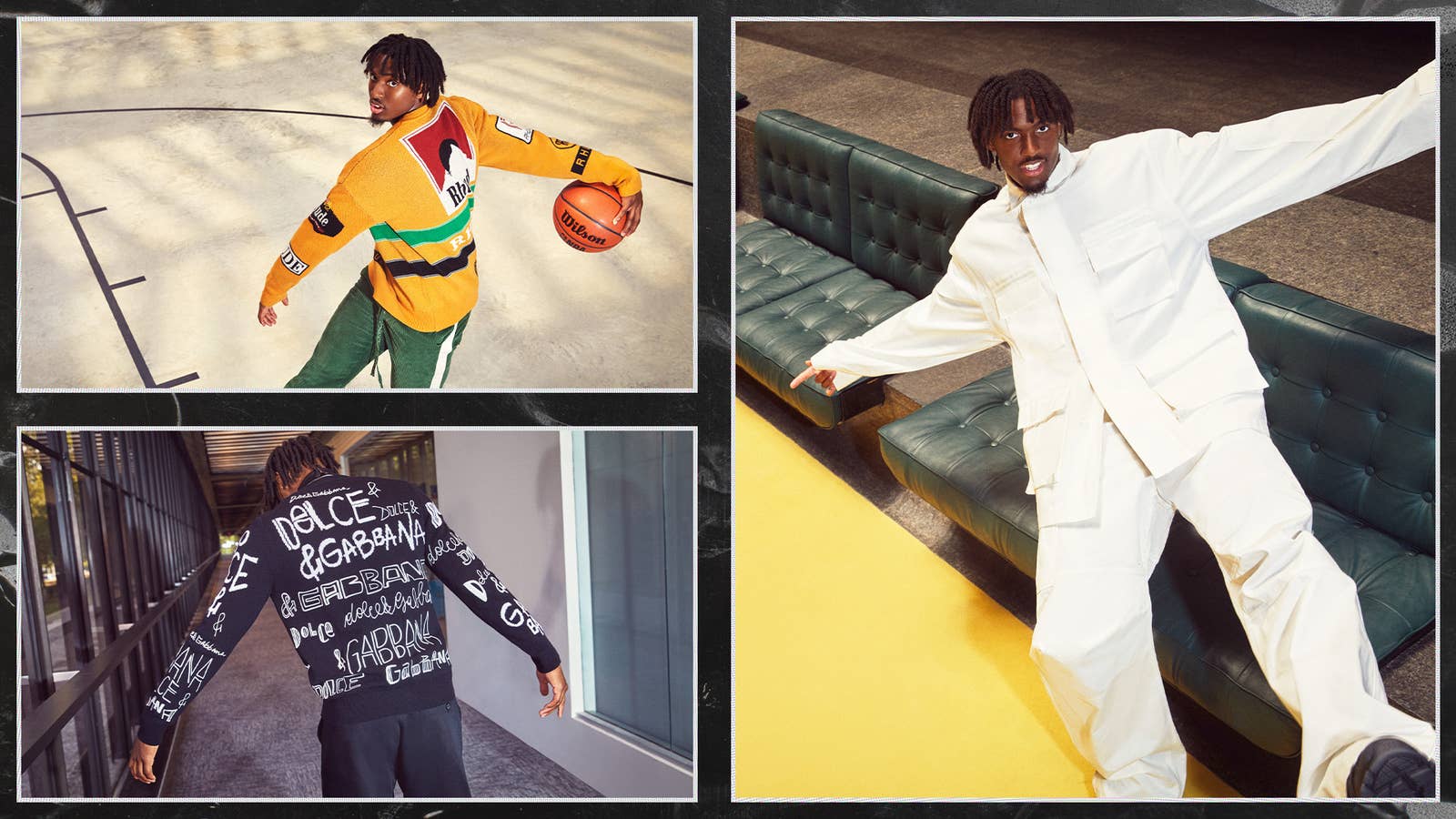 Well, it's time. Time to pull the sweaters out of their summer hiding place, put away the sandals, and get to layering, because fall is here. Recently, many of the traditional menswear rules have gone out the window—people wore corduroy all summer, for example—so Saks teamed up with basketball star Tyrese Maxey to provide some guidance on autumnal fashion. 
You might know Saks as the place you've gone to buy a special-occasion piece, but the retailer also has sneakers, and other essentials you need to add a little bit of luxury to your regular rotation, as well as a lot of denim options. Shopping on their app is a breeze, too. Check out some of Saks' fashion picks for Maxey, and find some inspiration to keep your closet warm and stylish this fall. Whether you're dressing to impress or simply out for a walk to peep the foliage, Saks' autumnal selects won't leave you hanging.
Amiri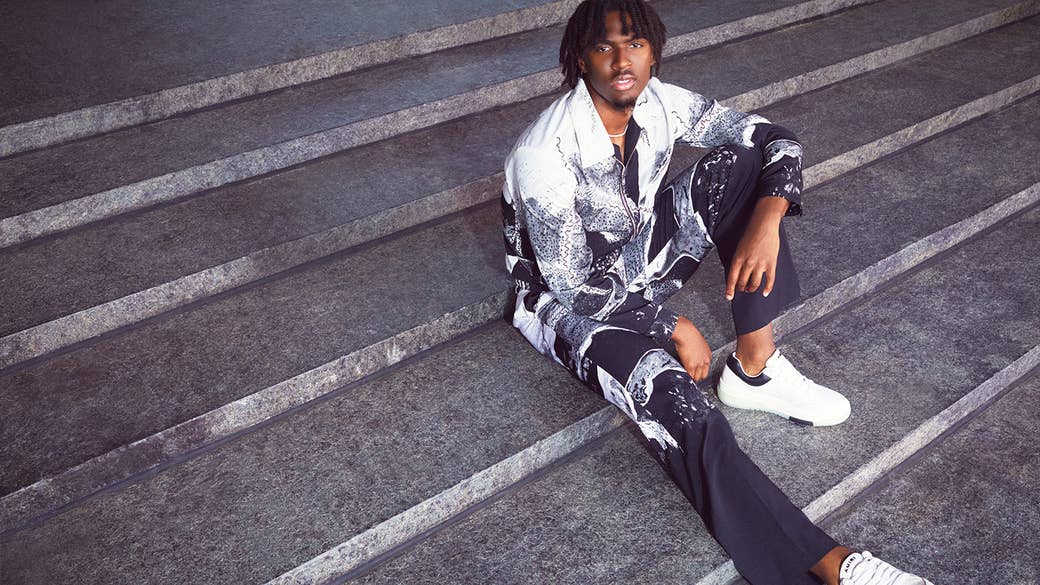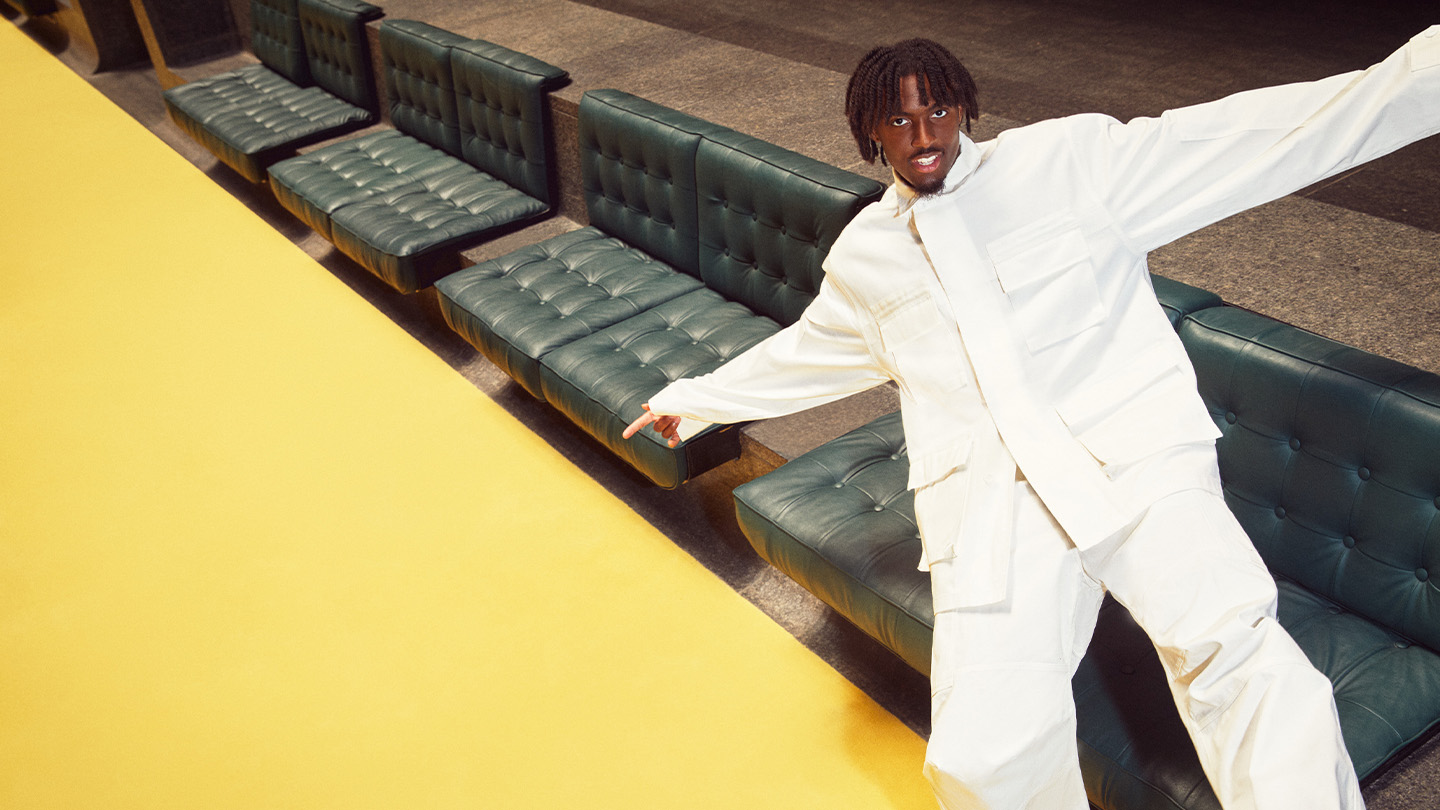 As baggy cuts continue to make waves, the house that championed loose fits in high fashion is sticking to them. Here Balenciaga offers a military-inspired set, with kick cargo pants that would look equally at home with a hoodie or a more elevated look. For those who prefer to harness the potential of a matching set, the label's roomy jacket brings a utilitarian-luxe silhouette to the mix, reflecting the vision of the brand's creative director Demna.
Shop Now: Cotton Cargo Jacket / Kick Cargo Pants
Moncler Genius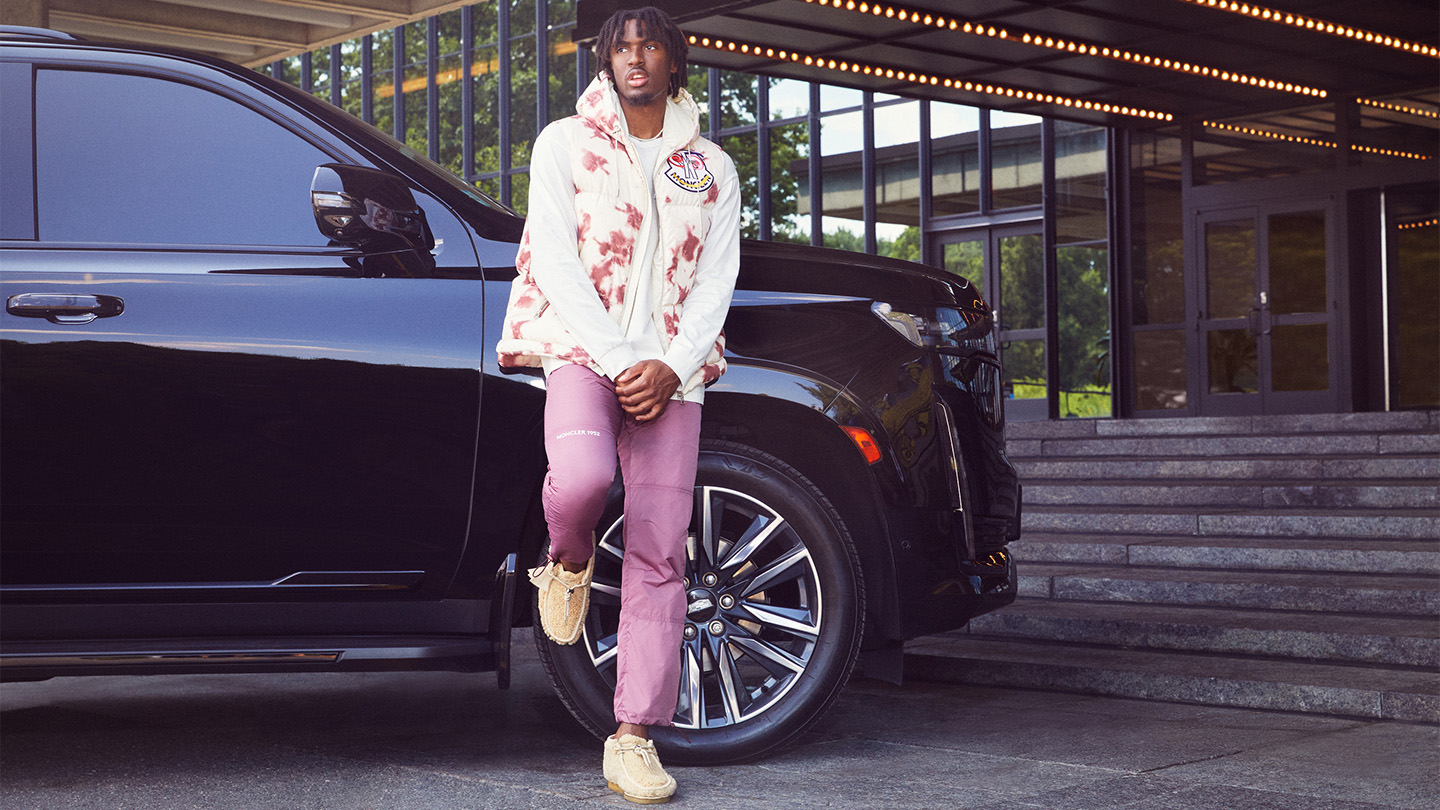 The qualifications of Moncler Genius for protecting you from the elements need no introduction, while the start of fall means Gorpcore-heads are bringing out their cool-weather gear. But you can still stand out from the crowd of greens and browns with Moncler Genius, which offers endless options for blazing your own path via this tie-dye print vest, sleek hiking pants, and white long sleeve tee.
Shop Now: 1952 Nene Tie-Dye Down Vest / 1952 Drawstring Nylon Trousers / Moncler 1952 Long-Sleeve Graphic T-Shirt
DOLCE&GABBANA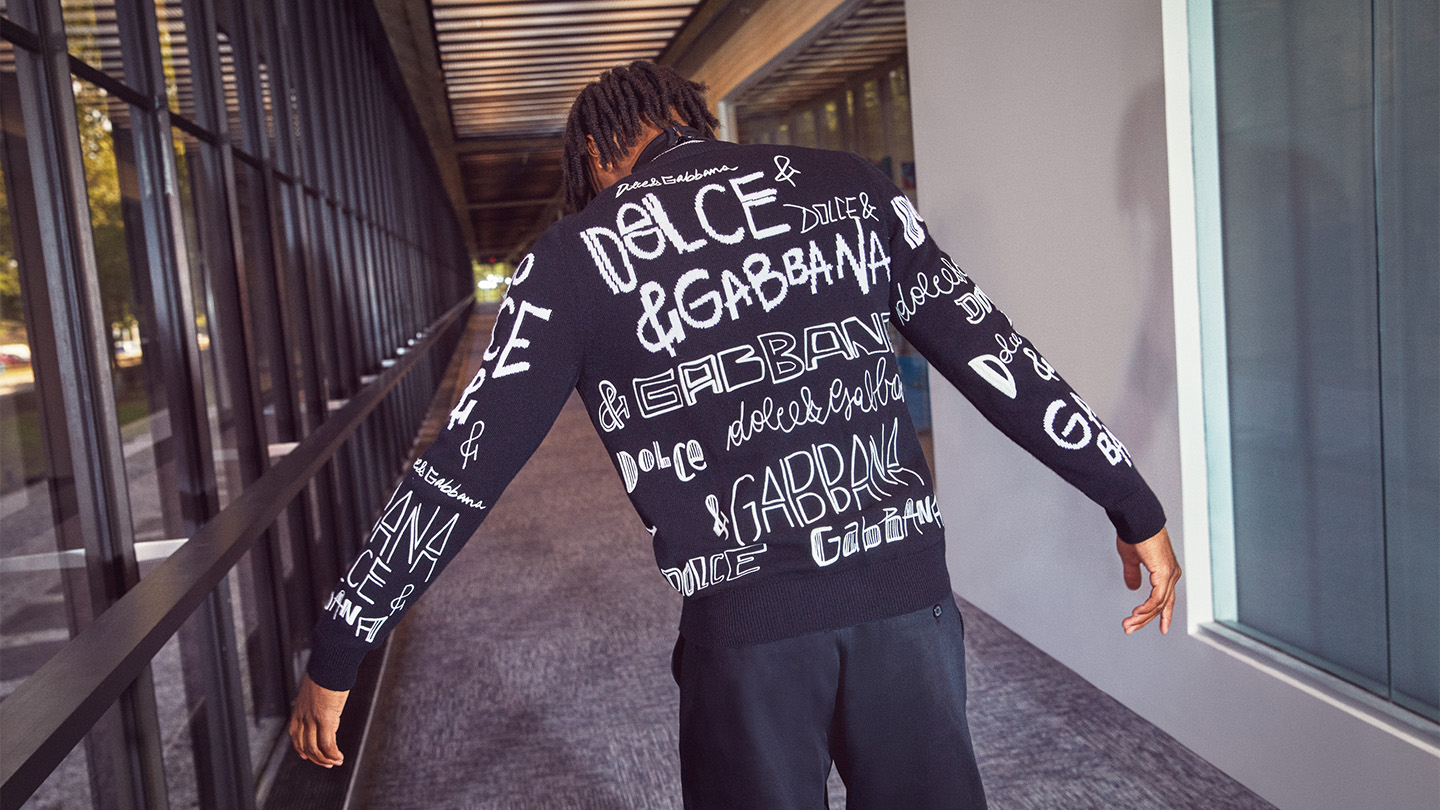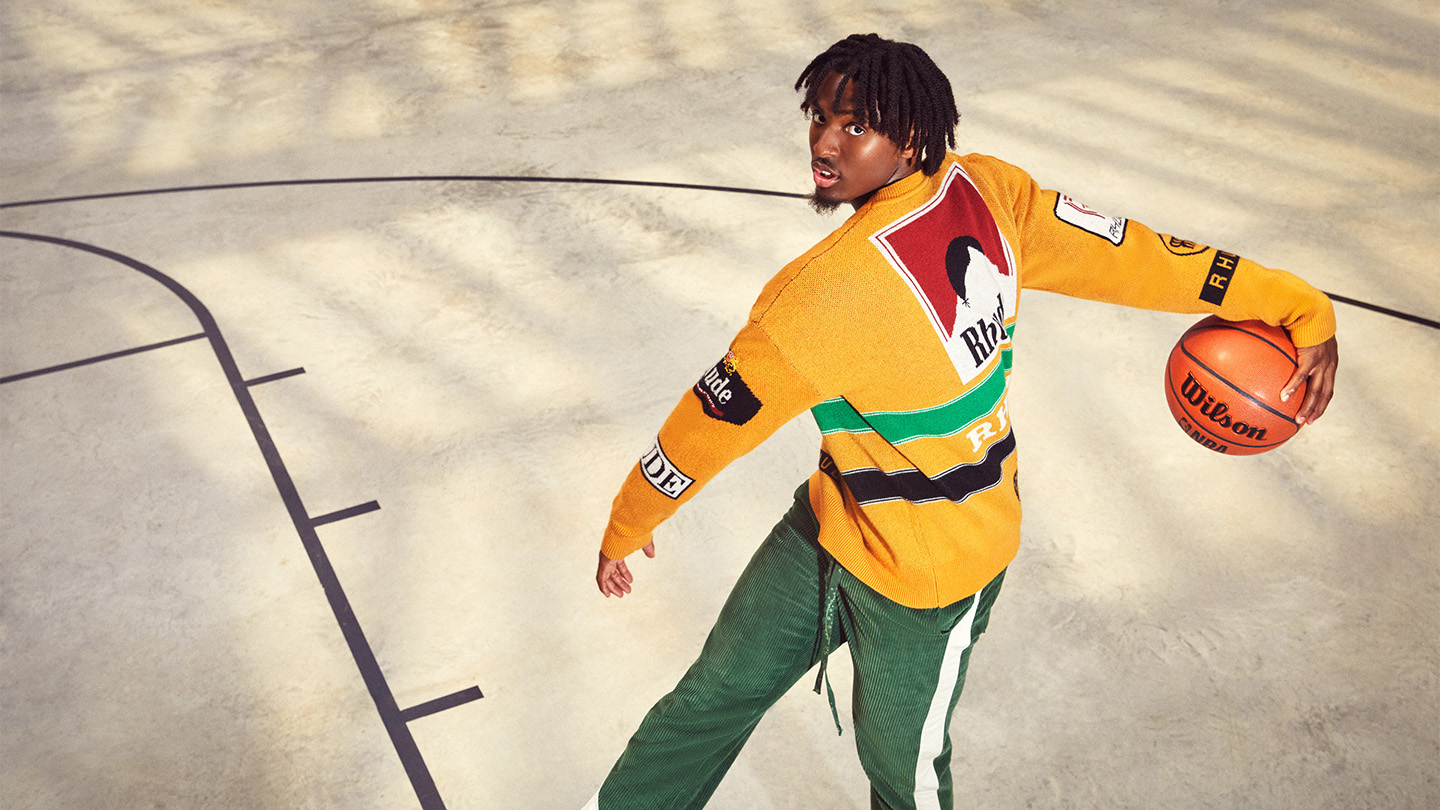 Rhuigi Villaseñor continues his playful approach to marrying fashion and streetwear, offering these corduroy track pants in an earthy green with white trim. Throw in a vintage crewneck and a sweater that nods to nostalgic images of Americana, and you've got a comfy outfit equally at home lounging on the couch or showing out at the club.
Shop Now: Corduroy Track Pants / Ayrton Knit Crewneck Sweater
Stone Island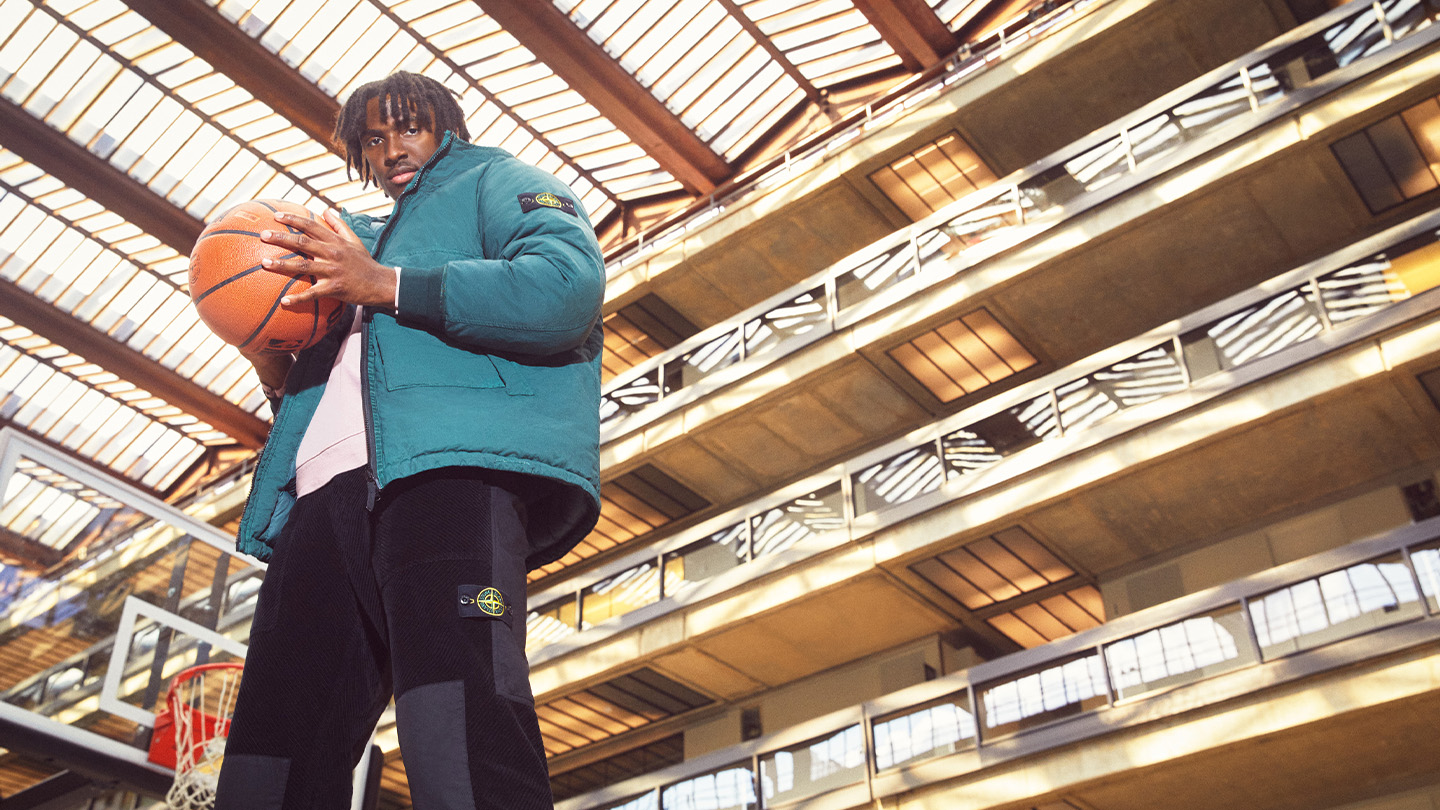 Rappers, sailors, and everyone in between know what Stone Island brings to the table: stylish, technical pieces that will hold up. Here, this puffer brings a rich turquoise to autumn ensembles, making it perfect for layering with a long-sleeve and a pair of military-inspired cords. It's a fit that can handle anything fall can throw at it.
Shop Now: Opac Hooded Jacket / Cord Fatigue Pants / Core Long-Sleeve Shirt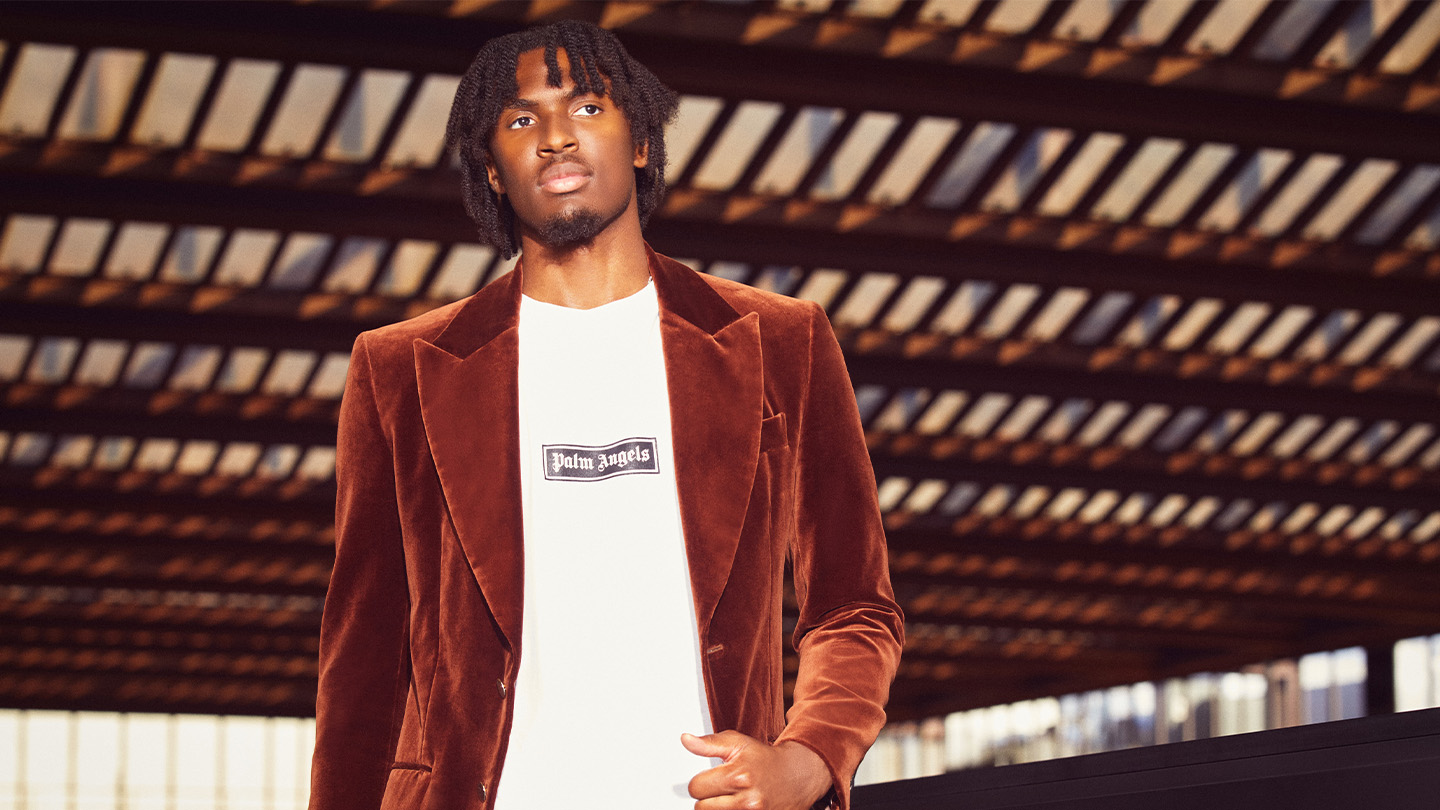 The possibilities are endless when you wear a vintage-inspired velvet blazer over a logo tee. This Y2K-inspired look only benefits from Palm Angels' Italian sensibilities, with peak lapels on the jacket bringing a stylish update to a classic look.
Shop now: Velvet Peak-Lapel Blazer / Cotton Logo T-Shirt