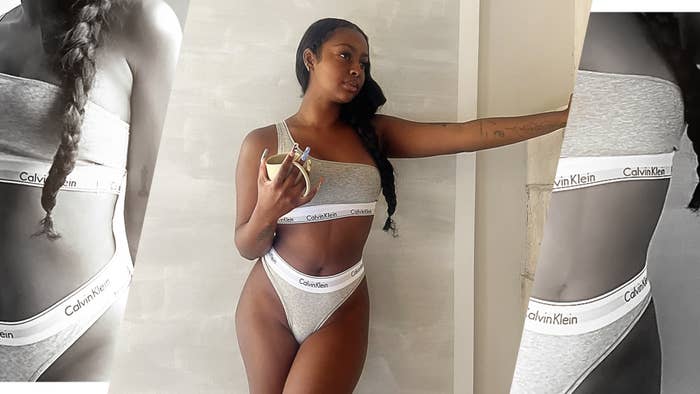 Everyone's morning routine is different. Coffee or tea? Exercising early or snoozing until the last possible minute? Sweet or savory breakfast? But there's one thing that isn't up for debate: picking the proper wardrobe staples to start your day off right. For artist Justine Skye, that begins with Calvin Klein.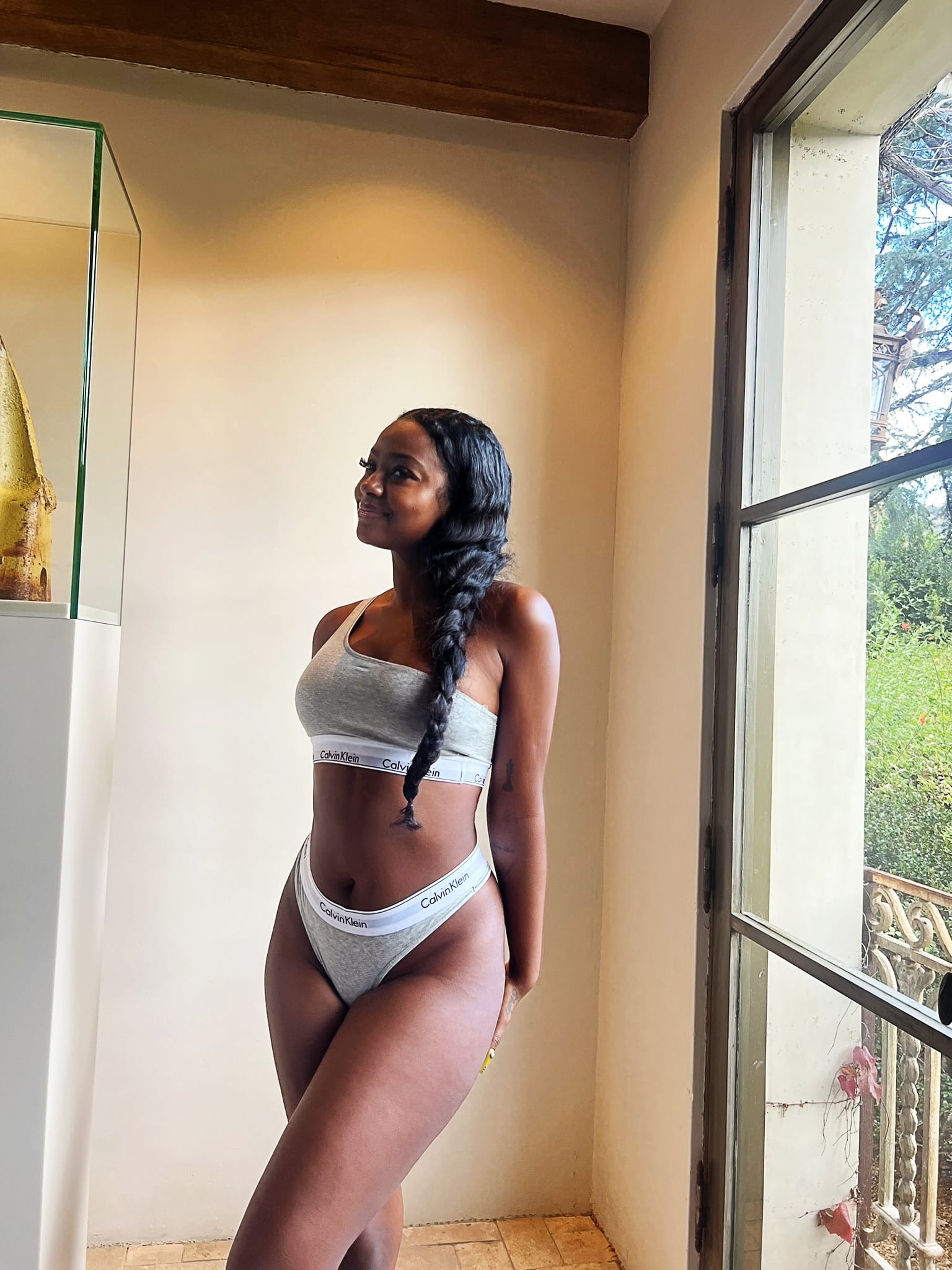 Modern Cotton One Shoulder Unlined Bralette /// Modern Cotton Thong 
Calvin Klein's iconic logo underwear has been a designer staple since the '80s. And it's the bedrock of Skye's wardrobe. The Modern Cotton Thong and One Shoulder Bralette are her go-to's. They're comfortable enough to wear with everything, thanks to monogrammed logo bands and contemporary cuts.
Customizable Coverage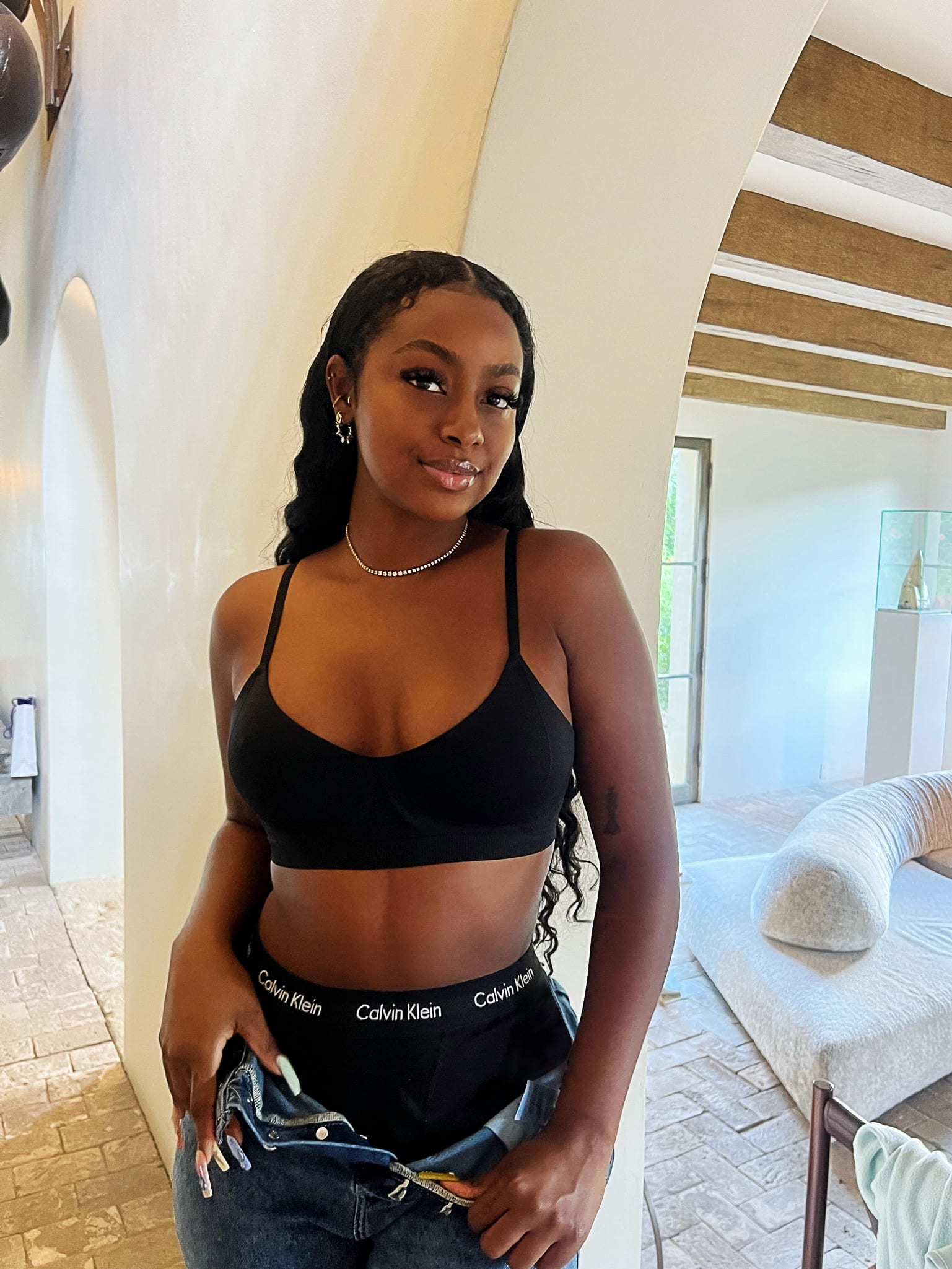 Bonded Flex Lightly Lined Bralette /// Cotton Stretch 3-Pack Boxer Brief 
Some days, Skye needs more support. To get it, Skye turns to CK's Cotton Boxer Briefs and versatile Bonded Flex Lightly Lined Bralette. With straps that convert to a crossback, she can even style the Bralette as a top, layering it under a shirt or wearing it alone on warm days.
Best of Both Worlds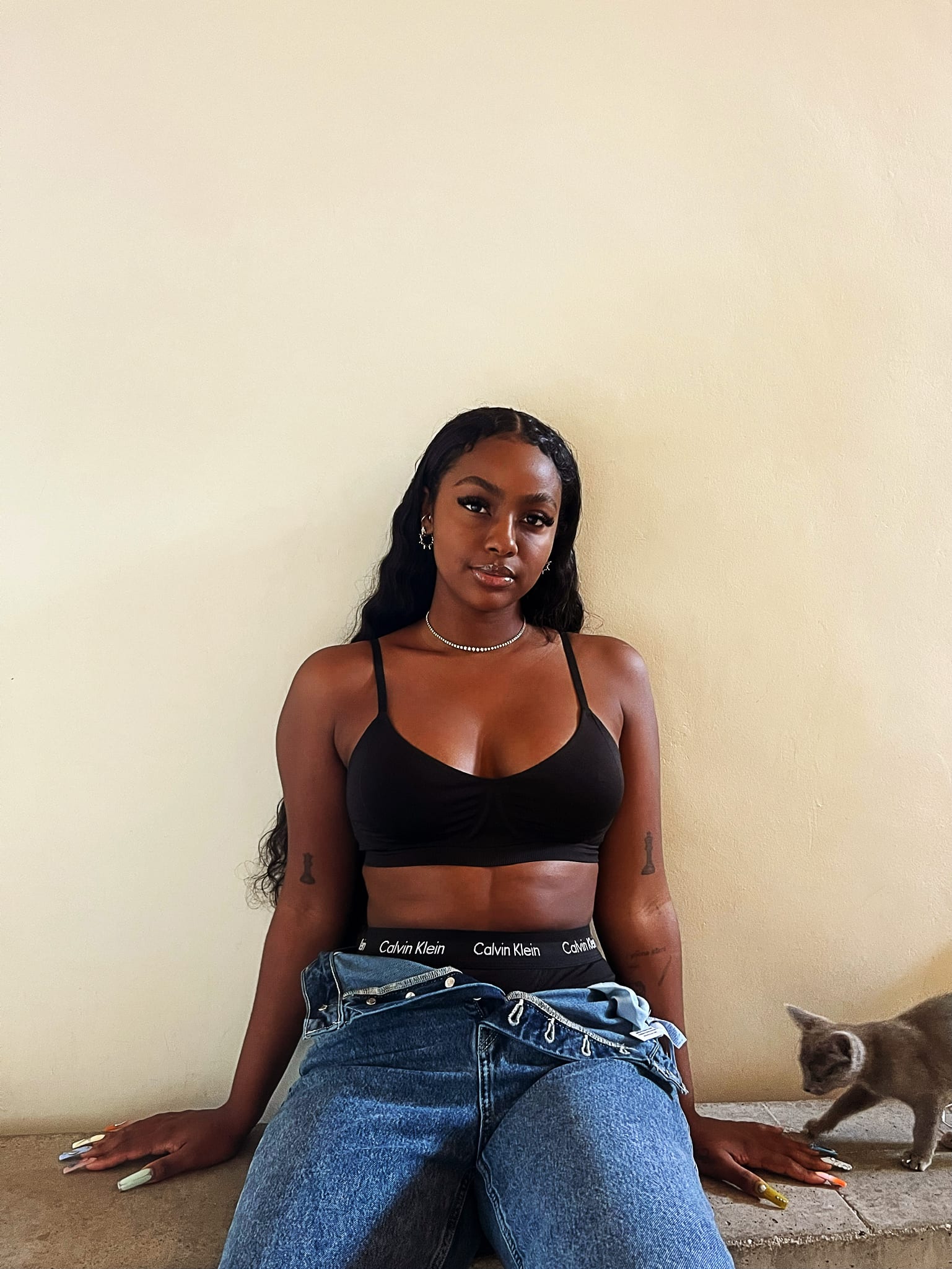 Color High Rise Relaxed Straight Fit Jeans
Whether she's writing music, running errands, or going out, these high-waisted jeans are Skye's favorite. With upscale details, a contemporary cut, and a vintage-inspired wash, this pair is chic enough to wear for a night on the town or comfortable enough to style with a bra for a quick run to the deli. Designer denim at its most wearable.