How Hood By Air Changed Fashion in the 2010s
For the 2010s, Hood By Air defined how luxury started to embrace streetwear. Here's how the brand changed the decade.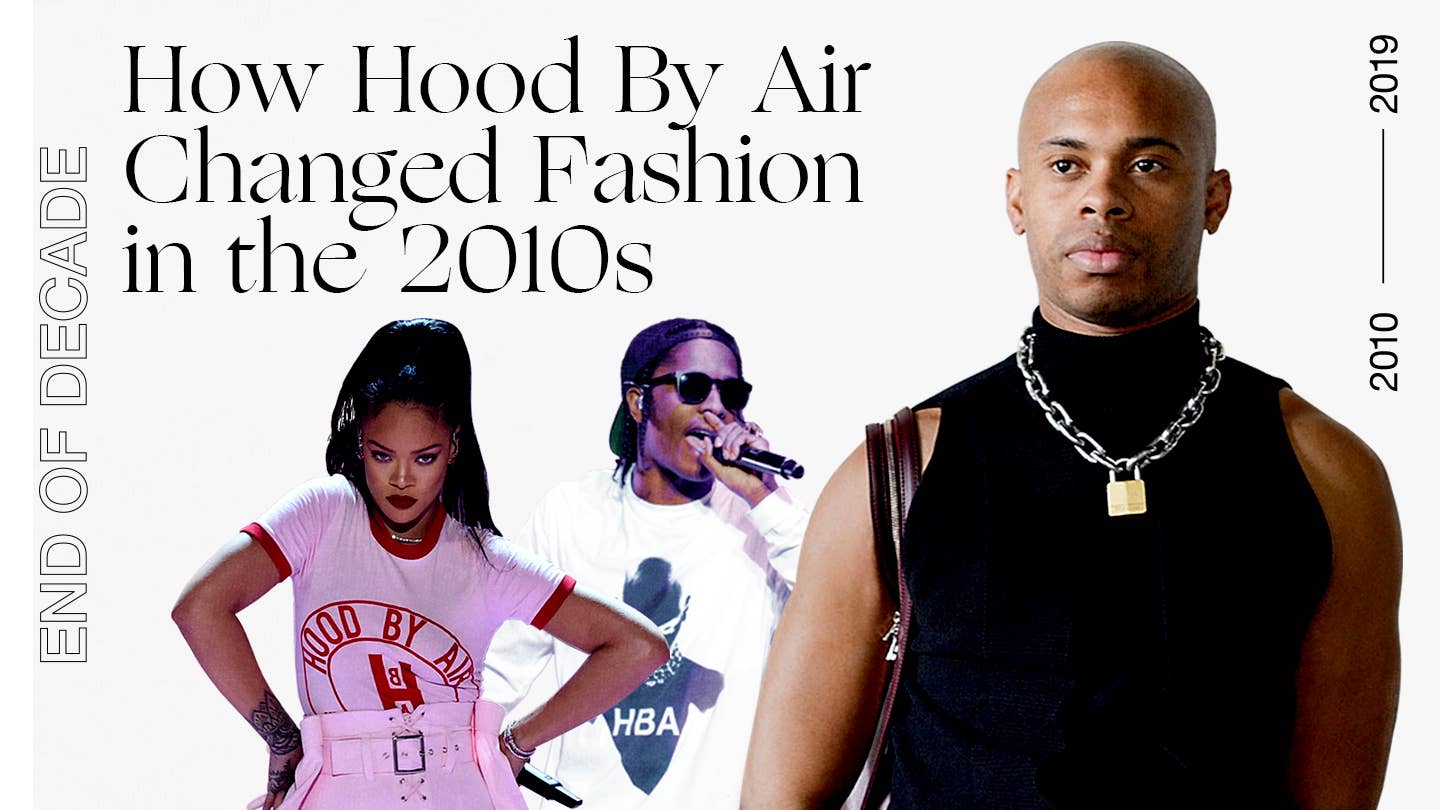 Complex Original
Image via Complex Original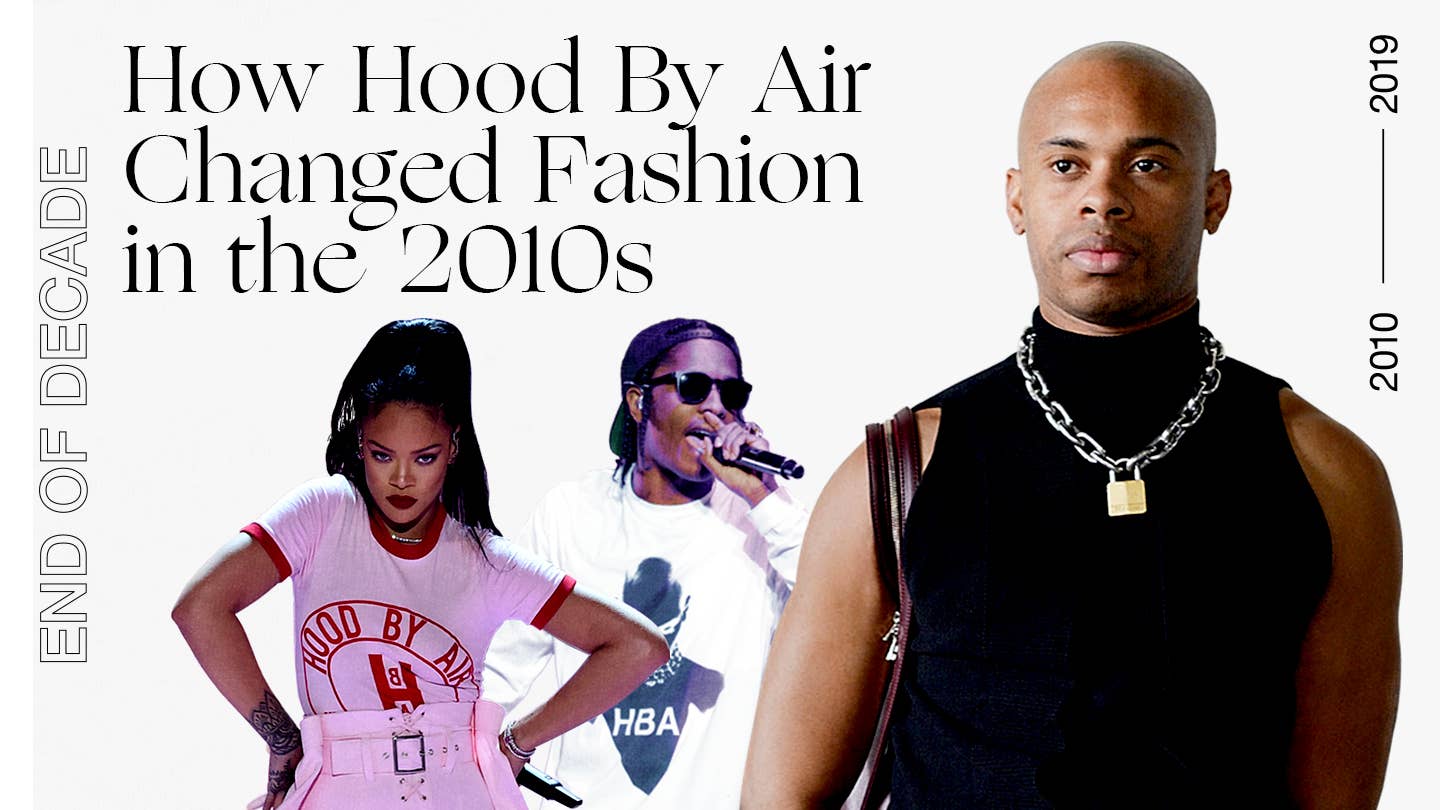 It was clear from the beginning what Shayne Oliver was trying to convey with Hood By Air, a brand he founded in 2006 with Raul Lopez that was originally named Elite Urban Brigade. At one of their first fashion shows, which took place at New York Fashion Week in 2007, Mobolaji Dawodu, The Fader's former style editor-at-large, asked Oliver where he saw Hood By Air going. Oliver, then 18, who looks cherubic in the grainy clip, said he wanted to create a lifestyle brand for the new generation that appreciates what's going on in the streets, but understands urban culture influences the mainstream.
In that moment, Oliver prophesized the impact his brand would have on an industry that spent years looking to Black communities for cues, but rarely exalted the culture, credited it, or brought people from it into the fold. But the 2010s changed that, and the generation Oliver spoke of 12 years ago became the designers private equity firms want to invest in, luxury brands want to partner with, and stores want to carry. 
When something is happening, it's hard to assess its influence, but as the decade comes to a close, it's apparent that Hood By Air helped create the luxury streetwear category that's been fueling fashion. You can't think about the last 10 years without thinking about Hood By Air, which defined style and trends for almost half the decade. Oliver put his very Black, very queer, and very cool world on a pedestal and changed the way brands design, the way retailers merchandise their stores, they way companies approach casting, and, for many, the way they see themselves and their place in fashion.
"Shayne Oliver's existence and the culture that created Hood By Air, in my mind, are vital to what we have today as a mixture of fashion and so-called streetwear." - Virgil Abloh
"Shayne Oliver's existence and the culture that created Hood By Air in my mind are vital to what we have today as a mixture of fashion and so-called streetwear," writes Virgil Abloh, founder of Off-White and artistic director of Louis Vuitton men's, over email. "In one word, I would say HBA and Shayne's vision showed the fashion system at large what the word freedom meant. From garments to runway shows, everything exudes freedom."
Musician Ian Isiah, a longtime member of the Hood By Air collective, calls 2007 HBA's official birth year. Urban fashion brands like Sean John, Baby Phat, and Rocawear hit a peak in the late '90s and early 2000s, but lost their cachet—most of them expanded distribution to department stores like Macy's. Isiah says there was a void of Black-led brands, and Hood By Air was an attempt to fill it. Dominican tailors made Hood By Air's first T-shirts and they retailed around $200, which wasn't typical at the time. The initial T-shirts, which were sold out of aNYThing, a now-closed streetwear brand and store on Manhattan's Lower East Side, were meant to transition from day to night, another new concept. HBA also became known for a plexiglass Hood By Air nameplate necklace that Kid Cudi wore and Kanye West purchased from Seven New York. 
Isiah says although the brand was stocked in a couple of stores, their main priority was "selling it to culture and getting it on the right girls and in the right looks." GHE20G0TH1K (pronounced "ghetto gothic"), a party series founded by Jazmin Soto, better known as Venus X, in 2009, embodied that culture. Oliver DJed on some nights for a crowd made up of streetwear kids, punks, and queer folks. They would all wear HBA. ASAP Rocky was also a part of that culture Isiah mentioned. Isiah says they met Rocky through Jabari Shelton, better known as ASAP Bari, who would bring his friends from Harlem downtown—members of the ASAP Mob appeared in one of HBA's early lookbooks. Rocky, who would mix brands like Rick Owens and Hood By Air with Jeremy Scott's Adidas sneakers and Supreme, adopted the line early on, which brought it greater visibility and hype. The brand went on a hiatus in 2009 and became almost a collector's item for those in the know.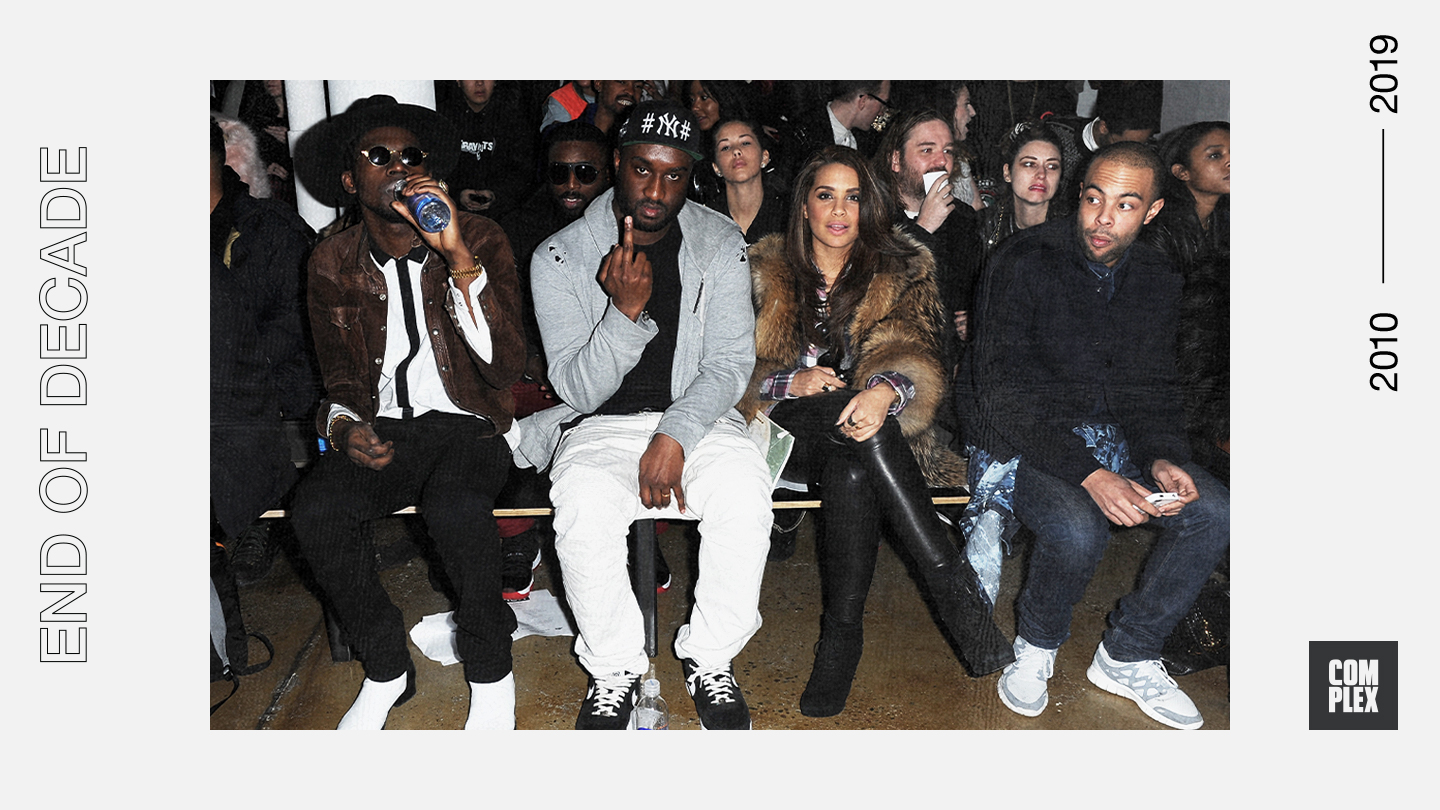 "It was sort of like this thing that everyone was still talking about but no one knew how to get it," says Zachary Ching, Oliver's longtime friend. "They didn't have a website. There wasn't even an Instagram. It was just like this mythical thing that you would see someone wearing once."
Because of the buzz surrounding the brand, Ching called Oliver as soon as he was tasked with turning VFILES' space on Mercer into a store, but Oliver, who was taking a break from the line to tour with GHE20G0TH1K, didn't have any product. VFILES produced the pieces and purchased them from Oliver—Ching remembers ordering about 500 T-shirts across six styles—and on June 12, 2012, VFILES held an opening party for the shop that seconded as an HBA relaunch event. Oliver and Venus DJ'd, ASAP Rocky performed—most of the ASAP Mob came through—and on that night both HBA and VFILES were solidified as relevant movements in fashion. Following the party, the HBA pieces sold out within two days, and VFILES had to upgrade its payment systems to accommodate demand, which Ching describes as bananas. 
"It was a pivotal moment in VFILES' history," says Julie Anne Quay, the founder of VFILES. "To physically see both the community come together, celebrate one of their peers, and shop it was really rewarding to me. It further galvanized me in my passion to really build VFILES into this community platform that was unlike the traditional fashion world at large and embraced a community that I thought was not only overlooked, but was disrespected."
"It was sort of like this thing that everyone was still talking about but no one knew how to get it." - Zachary Ching
Hood By Air helped set the tone for VFILES' assortment, which eventually included Abloh's Pyrex, which transitioned to Off-White, Been Trill, and Fear of God—this was before luxury department stores picked them up. Been Trill and Hood By Air even released a collaborative T-shirt in early 2013, which Oliver said started out as a brunch gift for friends and family but turned into something bigger without him knowing. Because celebrities like ASAP Rocky wore HBA and it had an aesthetic and name that resonated with the hood, Danielle Greco, who managed VFILES at the time, says the early consumers who lined up for the product—she describes them as "big, burly, tough men"—probably had no idea who Oliver was or what some of his messaging and graphics meant. Oliver said many of the logo placements for HBA were inspired by documentaries on gays in prison. 
"Streetwear was very much a boys' lane, and all of the brands that were trending at the time spoke to a very straight man's world," says Vashtie Kola, who met Oliver and Lopez in the early 2000s and hosted a Hood By Air TV series on her blog. "I remember they made a tank top with the term 'Realness' on it, which comes from the ball scene. And so I remember straight boys wearing tank tops that said realness or banjee. It was really nice to see."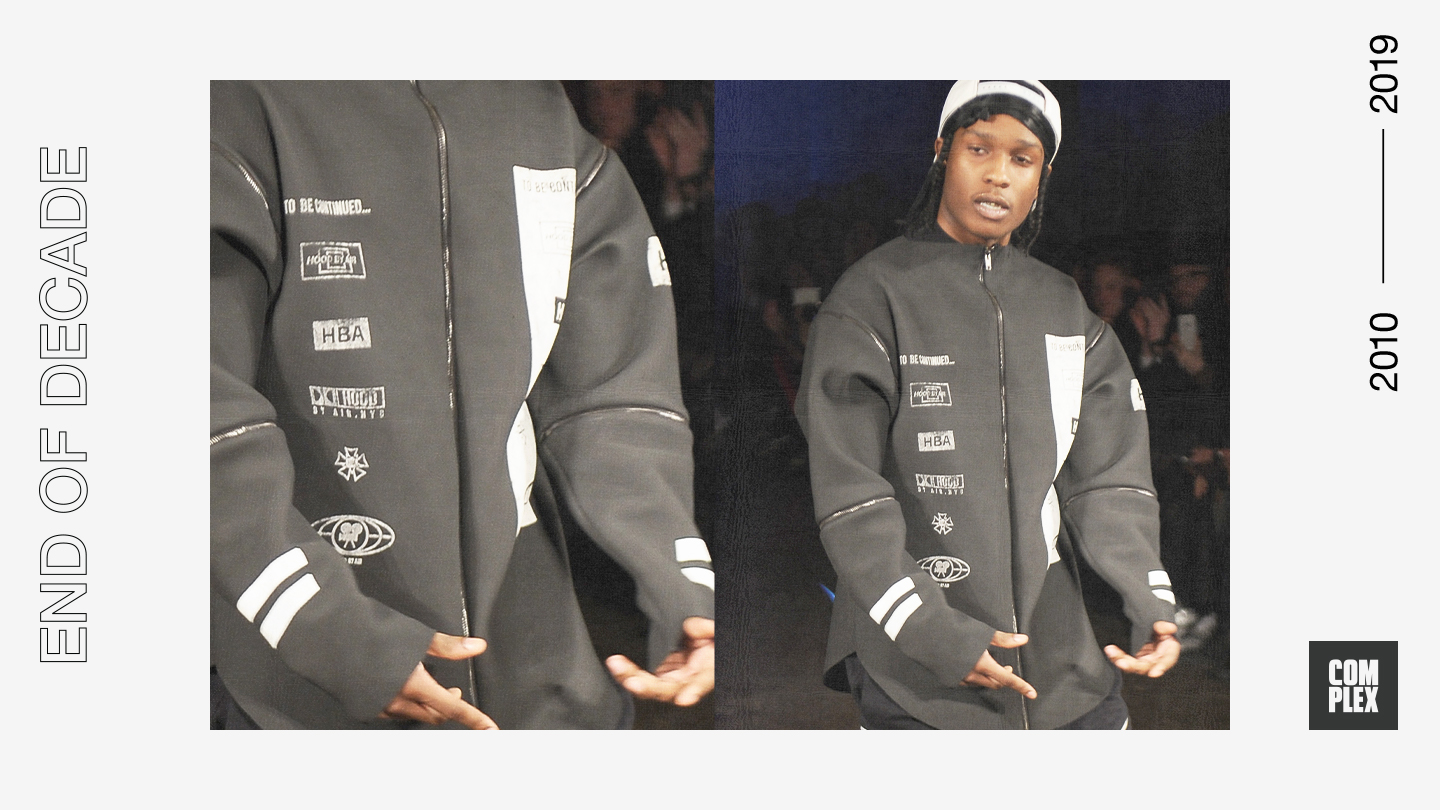 Because HBA was doing so well, VFILES and MADE helped Oliver secure an official spot on the New York Fashion Week calendar at Milk Studios in September 2013. It was Oliver's big introduction to the industry and a chance to bring showgoers, who included Abloh, fashion editors, and longtime friends of the brand like Kola, into his world. The music was loud, the lights were dark, and the models weren't A-typical. Boychild, a trans performance artist, jerked her body in a haunting way as she walked down the runway. This was followed by an appearance by ASAP Rocky, who closed the show wearing a neoprene Hood By Air Jacket. Kevin Amato, a photographer who had never worked on fashion shows until he met Oliver, handled the casting, which became a hallmark of HBA.
"The Hood By Air narrative for me was always just the underrepresented, really," says Amato, who was casting from the streets. "And that's what I tried to do with the casting. It was very organic. Rocky wanted to walk the show, but we didn't just want a celebrity to walk the show. So we cast Boychild and had this contrast of different people and cultures colliding. It wasn't meant to be hype. But I think after HBA and the casting, the whole fucking industry changed." You now see this gender-fluid casting from luxury houses like Gucci and Balenciaga. The Yeezy Season 3 collection/Life of Pablo listening party at Madison Square Garden in 2016 featured a mix of professional models and real people, in 2017 Nike dedicated a campaign to voguing, and Victoria's Secret recently cast its first transgender model, Valentina Sampaio.
In 2013, style was moving beyond the heritage #menswear look. The Watch the Throne Tour with JAY-Z and Kanye West had just ended, ushering a dark, goth aesthetic into streetwear with brands like En Noir and Black Scale. Riccardo Tisci's Givenchy T-shirts and hoodies were popular—his rottweiler graphic was a hit—and Hedi Slimane's pieces for Saint Laurent—skinny jeans, tailored coats, and flannel shirts—were selling well at retail.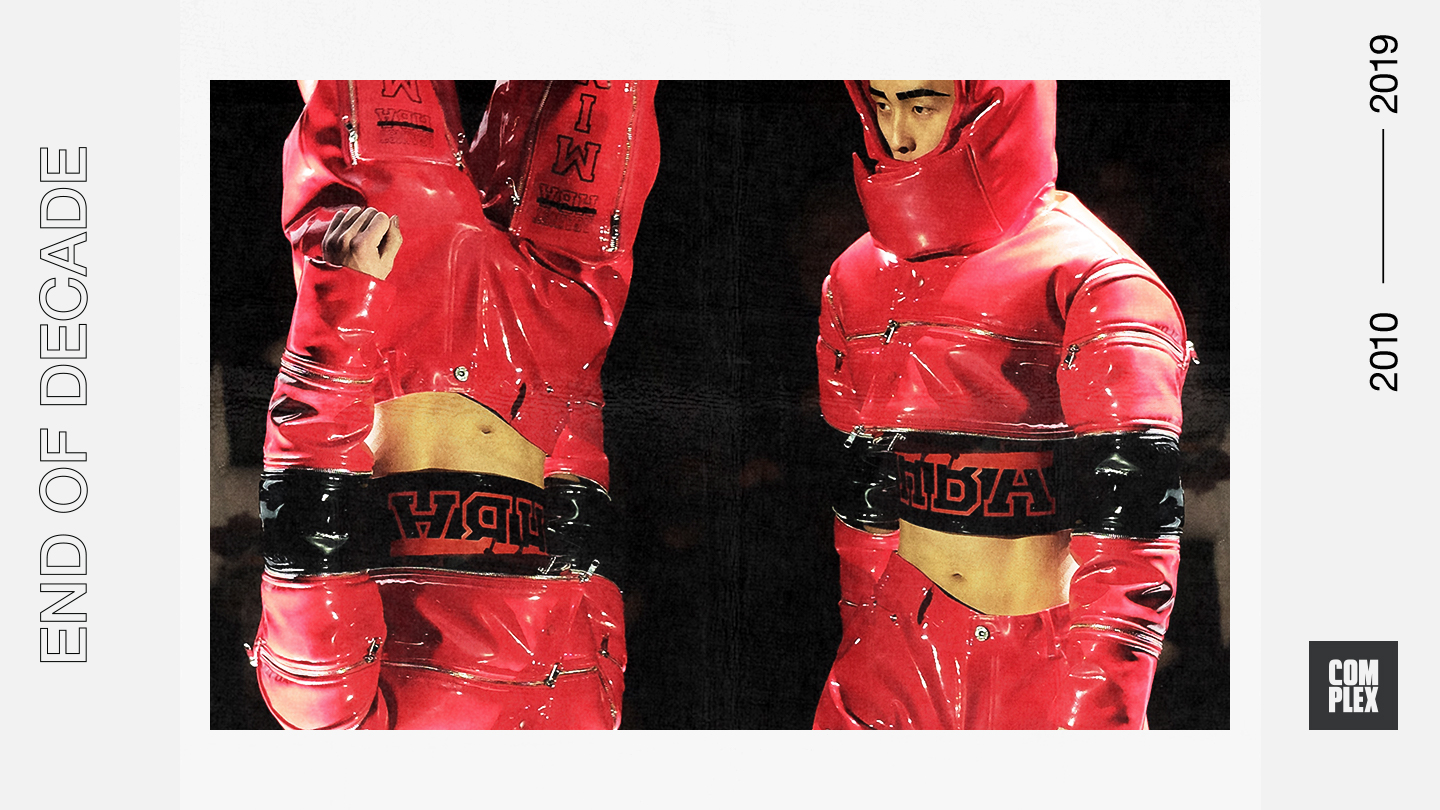 Most consumers had known HBA for its T-shirts, but after this show, it was clear HBA wasn't operating in the same space as its peers. Oliver was playing with gender fluidity before it became a talking point and presenting new silhouettes that played on the familiar, but elevated it. Long-sleeve leather shirts with zipper closures right below the chest could be worn open or closed, depending on the situation; puffer jackets were recreated into capes; and collared shirts were covered in HBA logos. The New York Times' Guy Trebay questioned if Alexander Wang and Tisci took notes from Hood By Air. 
"It was definitely a reinvention. It wasn't a copy-and-paste, which is commonly seen these days," says Kola. "Shayne understood the hood, but also had aspirations of creating his own unique look and vision. He merged those two worlds so effortlessly." 
Jennifer Williams, wife of Matthew Williams, who was part of Been Trill at the time, handled sales and started showing the line to buyers in Paris, which is where Wanda Colon, Barneys New York's former vice president of menswear, discovered HBA. Colon says at the time, the luxury/contemporary category was dormant, and the brands Barneys was selling felt "safe and a bit staid."
"I felt there was an opportunity to offer our customer a new point of view as it related to menswear beyond the brands that were being offered," says Colon, who purchased the collection. "HBA filled a void in the industry that wasn't being addressed. The brand came to embody the mid-2000s zeitgeist of hybrid XXL silhouettes, deconstructed streetwear, couture fabrics, immaculate tailoring, genderless silhouettes, and big logos—Shayne was there first." 
The HBA merch plan included Hood By Air Classics, which made hood basics like tall T-shirts and sweatshirts, investment pieces, and the more progressive ready-to-wear line, which reconstructed and recontextualized American sportswear. Ching says this changed the way department stores looked. 
"Because of Hood By Air, you go into Barneys and look at a designer section and it has hoodies and sweatpants," says Ching. "Hood By Air was like a crazy statement jacket, but then you had amazing T-shirts and graphic hoodies to go along with it. And you didn't feel like you were wearing a Stüssy hoodie." 
On a cultural level, Oliver was a designer who wasn't typically touted in fashion—he was Black, gay, didn't have a degree from Parsons or financial backing from his parents. He also represented a movement that was happening in the background. Robin Givhan, fashion critic at the Washington Post, remembers being struck by how he and his team had been able to grab the attention of the industry in an aggressive way with clothes that she says, initially, weren't well made, but had a bigger story to tell. 
"It felt like it was shaking up the industry out of its doldrums and pushing it on a different course," says Givhan. "The industry needed something that speaks to a moment that was demanding diversity, questioning gender identity, questioning the path that the next generation of designers were going to take the industry on, and into that giant question mark stepped Shayne and Hood By Air."
While Hood By Air's star was rising, so was ASAP Rocky's, and his influence on fashion started to take hold. But in his song "Multiply," released in 2014, he called HBA weak, and said Been Trill "was booty like 'Tip Drill.'" At first, Rocky told Complex in 2015 that he dissed both brands because he wasn't getting the acknowledgement he felt he deserved from them. But he recently revealed he was upset because he asked for ownership in HBA and Oliver said no. "You don't ask Rick to put you on an official level if you wear Rick Owens. You're wearing Rick and that's it. Why is it not the same with us?" aksed Oliver in an interview with Kerwin Frost and Isiah. Years later, Rocky called up Oliver and apologized. But the fashion industry was still intrigued, and Oliver won the inaugural LVMH Prize in 2014 and the Council of Fashion Designers of America's Swarovski Award for Menswear in 2015.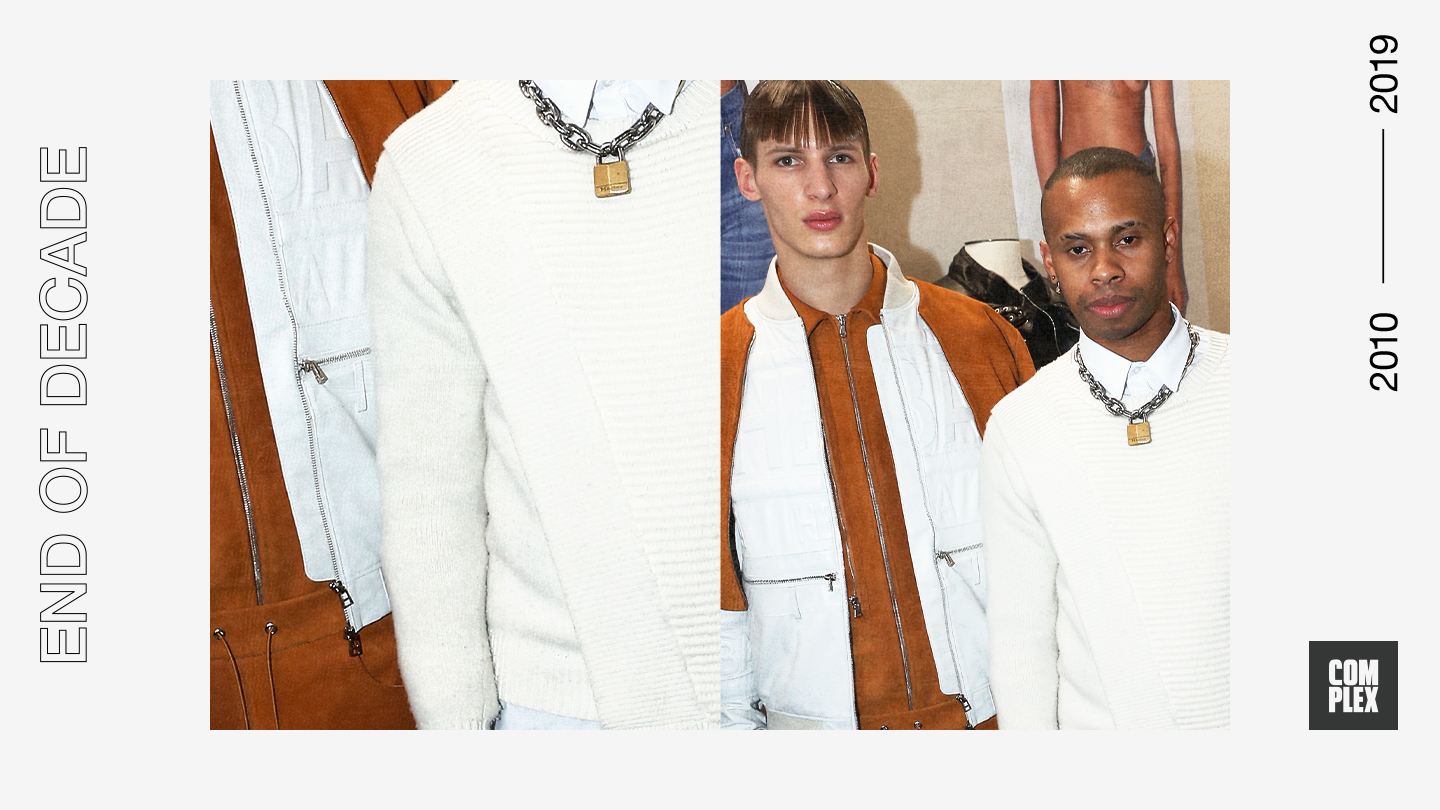 Isiah says they were skeptical of the recognition, but happy about it, since it supported the idea of giving the underrepresented a seat at the table in fashion after years of going unrecognized. The awards were helpful, but not knowing how to deal with a new brand like HBA, the CFDA would suggest traditional business structures that weren't in line with how HBA wanted to grow.
HBA had always been a collective, but it became more fully formed before and after the 2013 fashion show at Milk Studios. Leilah Weinraub, a filmmaker who was the acting chief executive officer; Isiah, HBA's brand ambassador; and Amato, who continued to handle casting, remained on board. Newer additions included Ching, who left VFILES to join HBA full time as commercial director. He looked over T-shirts, jeans, hoodies, and graphic T-shirts so Oliver could focus on fashion pieces. Paul Cupo came on as design director to help elevate construction, and Akeem Smith joined as a stylist. Smith says that when he came on, HBA was going through a transitional phase and Oliver gave him free range "to add some more faggotry to the mix and add more chic elements to the brand." By this time, HBA was showing about four times a year in New York and Paris. Oliver was the father of the house. He had the vision for HBA, and everyone brought their particular expertise to the table. 
"It was almost like living in a nomadic community. Wherever it took us, we went and it just worked out. We were never starving, but I think any creative knows that money's not the motive. It was more about building," says Amato. 
Making money was not a primary concern for Oliver in the beginning. The brand was approached early on about investment, but Weinraub told the New Yorker she wanted to remain independent for as long as possible. HBA worked with Edison Chen for a little in Asia, where the brand was wildly popular—Chen brought it to Yo'Hood, a streetwear festival in China. Ching remembers K-pop stars coming to VFILES and buying up all the HBA, and walking through China and seeing the craziest HBA bootleg T-shirts with Hello Kitty on them. In 2014, Oliver partnered with the New Guards Group and moved HBA's headquarters to Milan. The New Guards Group, the parent company of Off-White, Palm Angels, and Heron Preston, which was acquired by Farfetch earlier this year, handled HBA's production, distribution, and sales. Everyone from HBA lived in a monastery, and during the day they worked out of a compound alongside Abloh, who produced graphics for HBA's third major collection. "I was just like, 'Wait, who is this tall African man playing beats in the other room in this Italian studio?'" says Isiah.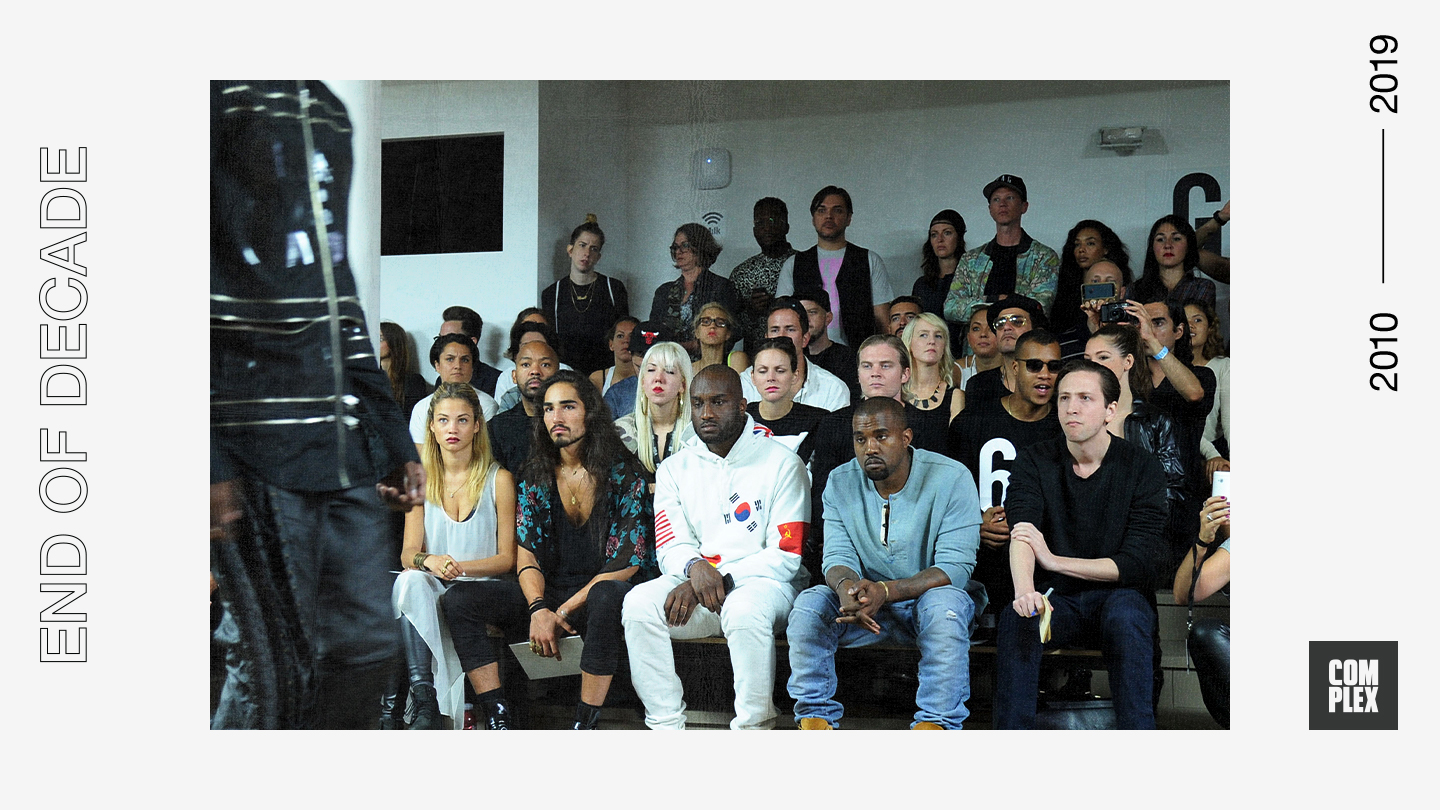 Isiah says he was hesitant about signing with the New Guards Group and that he and Oliver got into arguments about it, but he opened up to the idea. "Instead of working so hard and spending so much money to get 10 samples made in New York, we were now making 100 samples in Italy. It opened up our inventory," he says.  
The shows also got more sophisticated and ideas were better executed. In January 2015, at Pitti Uomo 87, which was Hood By Air's first show under the New Guards Group, they took over a villa in Tuscany but outfitted the space with strobe lights, smoke machines, a DJ, Venus X, and a neon HBA light logo. The show was dominated by tailored pieces with a Hood By Air spin.  Showing in Europe also helped some in the industry view Hood By Air as less of an underground group of misfits and more as a viable brand that presents new fashion concepts. At other shows, celebrities like Whoopi Goldberg, Rick Ross, Jaden Smith, and Naomi Campbell sat front row. Givhan says construction improved, but the show production, which compelled her to the brand, got increasingly tamer. She called it a smart decision to focus more on the clothes, but she did notice growing pains. 
"I think they struggled, but I think that's OK. Brands take a long time for full gestation," says Givhan. "I think the industry is a bit like a voracious monster sometimes. And it has a tendency to gobble up new ideas and to elevate them sometimes before they are fully baked."
By then, Amato had left the company due to a death in the family, but he observed HBA's evolution from afar. Some things he liked, and some things he didn't. He thought the casting, which was handled by his apprentice Walter Pearce, got more weird, less authentic. And he felt like other brands were trying to get next to HBA for attention.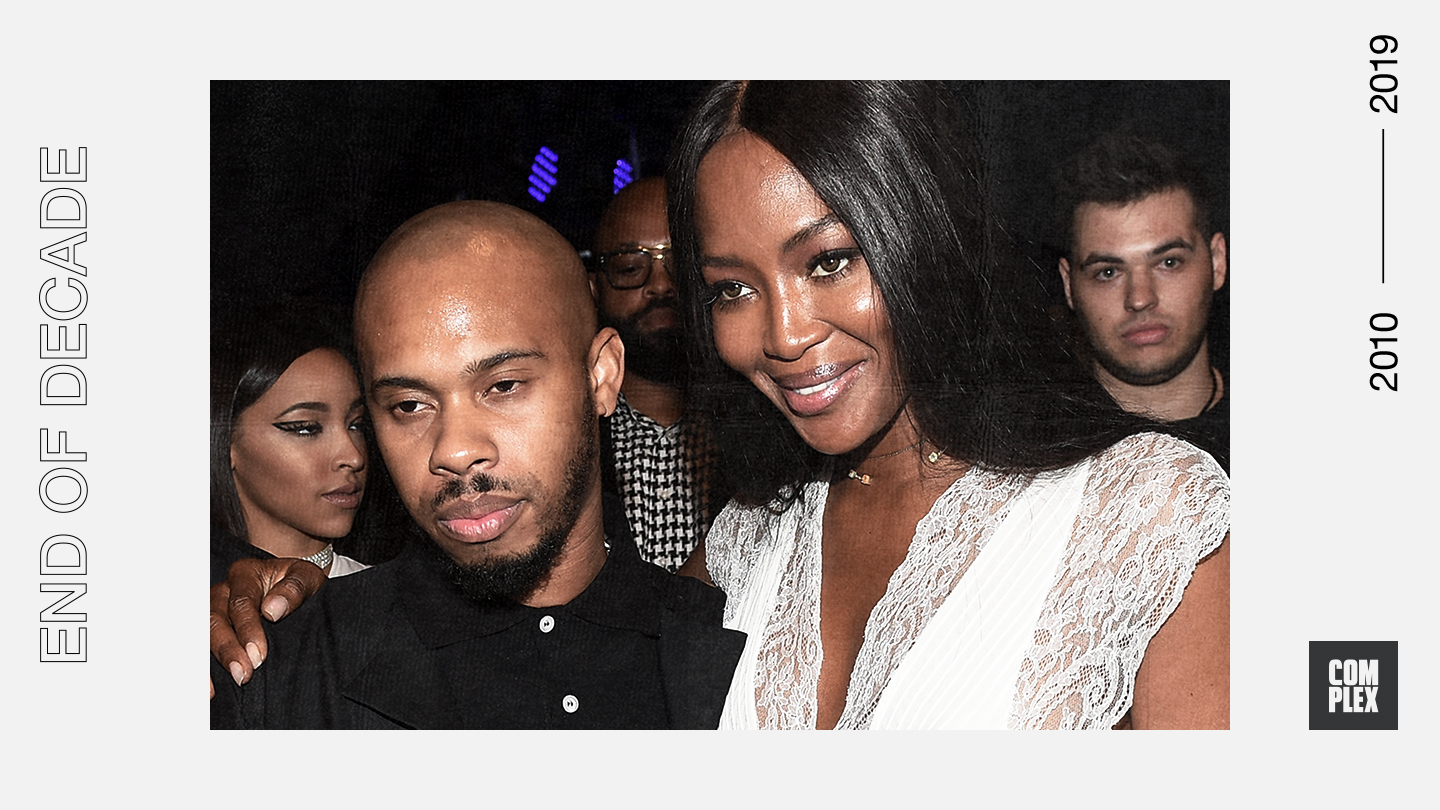 "Once business is popping and everything's crazy, it kind of loses some of the main vision, but that happens with every brand," says Amato. "Instagram was new and it was just a way to strategically align yourself with a brand, and then, boom, all of a sudden, you're in the game. Like Been Trill was a movement, but was it a movement?"

From the inside, Ching also noticed changes. Sales were going well and distribution got wider. Once HBA partnered with the New Guards Group, it had 250 stockists, up from 50 in less than three years. At the end of each season, they would assess what stores they would drop and how to edit down different stores' orders.  
"It was always trying to control distribution, which I think towards the end got a little out of hand," says Ching. "It was too easy to get it and shit was going on sale. It wasn't cute. It, like, really blew up, and then, you know, the market can only take so much."

While at the New Guards Group, Hood By Air was selling a lot of product, but not the product they thought best represented the brand. Oliver told Numéro there was miscommunication between the business side of things and the management and a lot of decisions were made in a "very panicky way." A clear business structure was never created for HBA within the group, so after a few seasons, HBA got out of the deal. In 2016, Oliver came back to New York wanting to position HBA as a conceptual fashion brand, not just a hype, of-the-moment line. Ching eventually left because he didn't feel job security anymore, and in early 2017 HBA canceled its Paris show, which led to rumors that there were issues. In March, Helmut Lang announced Isabella Burley, Dazed magazine's editor-in-chief, would be the brand's editor-in-residence. She tapped Oliver to design a Helmut Lang capsule collection to show in September 2017. In April, Hood By Air released a statement that the brand would go on hiatus.
"THEY DON'T KNOW HOW TO TITLE WITHOUT OFFENDING. SO, IT'S LIKE, 'OH, HE'S IN FASHION? HE'S MAKING T-SHIRTS? THERE'S HIP-HOP INVOLVED? HE'S A HYPE DESIGNER.'"  - Ian isIAH
"I was so excited," says Isiah about Oliver putting things on pause. "We needed a break. It was mood board overload. The culture couldn't even keep up. We've already created so many daughters in so many fields, so it was time for them to flourish and grow. It was time for Virgil to flourish and grow. It was time for Heron to flourish and grow. It was time for Alyx to be born and then flourish and grow. The empire had to go silent for everyone else to rise as their own empire."
In the midst of HBA's trajectory, the industry was reaping the rewards of a market they helped form. Demna Gvasalia of Vetements, which was positioned as a collective of designers who embraced streetwear sensibilities, was named the creative director of Balenciaga, a position previously held by New York designer Alexander Wang. Gvasalia also won the same LVMH award Oliver received a year prior. And eventually Louis Vuitton tapped Abloh as their artistic director of men's. Oliver went on to design capsule collections for brands like Diesel and Helmut Lang, but people, including Kanye West, questioned why the Helmut Lang partnership wasn't longer or why Oliver wasn't being propped up for a bigger luxury brand. 
"When I saw it coming, it read to me that you had become the creative director of Helmut Lang —and it read to other people that way, too," West said while speaking with Oliver earlier this year for Interview Magazine. "And it felt right, and it felt deserved. The reason I'm on the phone with you right now is that, of our generation of designers, you are the strongest of all of us. Of this entire crew that came up around the same time, you are the most deserving of one of these positions."  
In a ShowStudio panel discussing the Spring/Summer 2018 collection for Helmut Lang Seen by Shayne Oliver, you get a better sense of how the industry views Oliver and Hood By Air. Olga Kuryshchuk, a Central Saint Martins graduate, founder, and editor-in-chief of 1Granary, a student magazine and showroom, says Oliver was chosen for his hype, not for his design skills. She later offered that no one would reference the collection because it wouldn't present any new ideas—Oliver told Numéro that because it was only a capsule, it made sense to curate rather than produce something new. Towards the end, Georgina Evans, an editor at ShowStudio, makes a distinction of asking which graduates, not just designers, could take on the role after Oliver. Another panelists suggests that Helmut Lang should look to school in Europe and maybe not one in America or Britain—her logic was although Helmut Lang is identified as an American brand, Lang was Austrian. The video underscored the industry's tendency to look towards the same funnels or type of person for talent.
"They don't know how to actually title without offending," says Isiah. "So it's like, 'Oh, Shayne's a hype designer. Oh, he's in fashion? He's making T-shirts? There's hip hop involved? They're voguing? He's a hype designer.'"
Givhan says the most accepted route to lead designer jobs at larger houses is usually graduating from design school, getting a job working for a larger designer, and then being considered for the job when someone retires or passes away. She believes it's more challenging for designers of color to get into that pipeline and be considered for those positions, but she does think the industry is making progress. She references Abloh going to Louis Vuitton.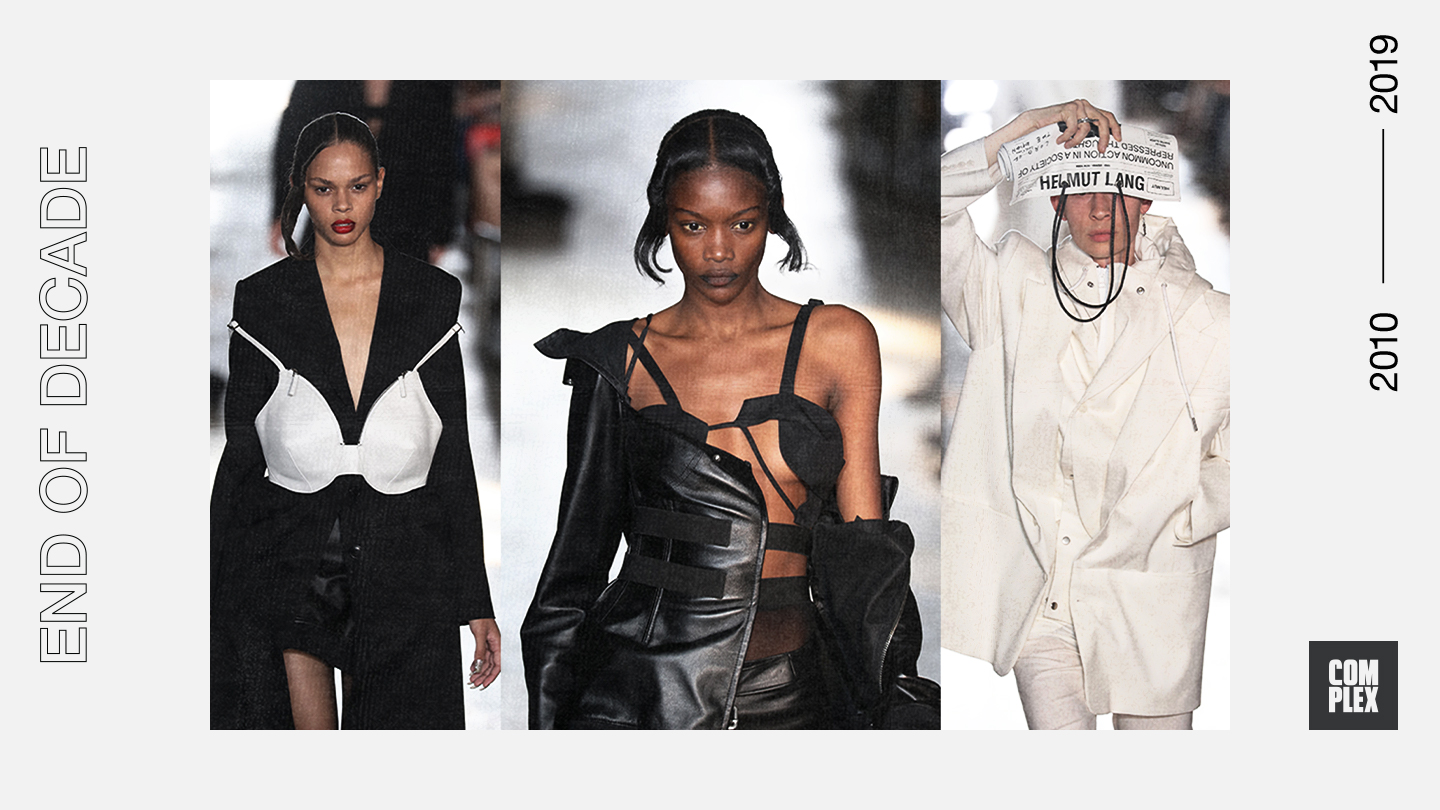 In 2019, Oliver announced the relaunch of Hood By Air. Plans around the reboot haven't been explained in detail, but from different interviews, Oliver seems interested in developing a solid business structure, ensuring that HBA is seen as more than a T-shirt and hoodie brand, and providing a platform for youth to create and not be taken advantage of. Amato, who had dinner with Oliver in Los Angeles a couple of months ago, says he doesn't want to make any sacrifices this time. "He said it has to be 500 percent or nothing, which I think is the best way to go. I mean, his vision is so strong that it's hard to even explain half the shit he's thinking," says Amato.
The original collective is still cool, but they've moved on to other things. Isiah is traveling the world singing and sitting front row at fashion shows—he sang with Dev Hynes at Abloh's second show for Louis Vuitton. Amato is doing less casting and more artistic directing on projects like Travis Scott's Rodeo album. Smith is the fashion editor-at-large for Dazed magazine, Cupo is freelancing for different companies, and Weinraub's film, Shakedown, was a part of the 2017 Whitney Biennial. 
And Kola, who was voguing with Oliver and Lopez in her apartment just before the decade started, is no longer just a downtown sweetheart. She travels the world DJing, has her own Jordan, and is paid by brands for her influence—the same influence Oliver talked about at his first fashion show over 10 years ago. When asked what she thought when Oliver said HBA was taking a break, she can't recall how she felt, exactly. She starts and stops her answer, trying to find the right words to describe her feelings around the hiatus. But when asked about his impending return, she perks up, knowing exactly what to say and how to say it. 
"I'm all for it," says Kola. "I feel like a lot of other brands and designers were birthed from his movement. So I feel like mutha needs to come back and take care of these children she birthed!"
Complex is celebrating the best in music, pop culture, style, sneakers, and sports this decade. Check out the rest of our 2010s series here.