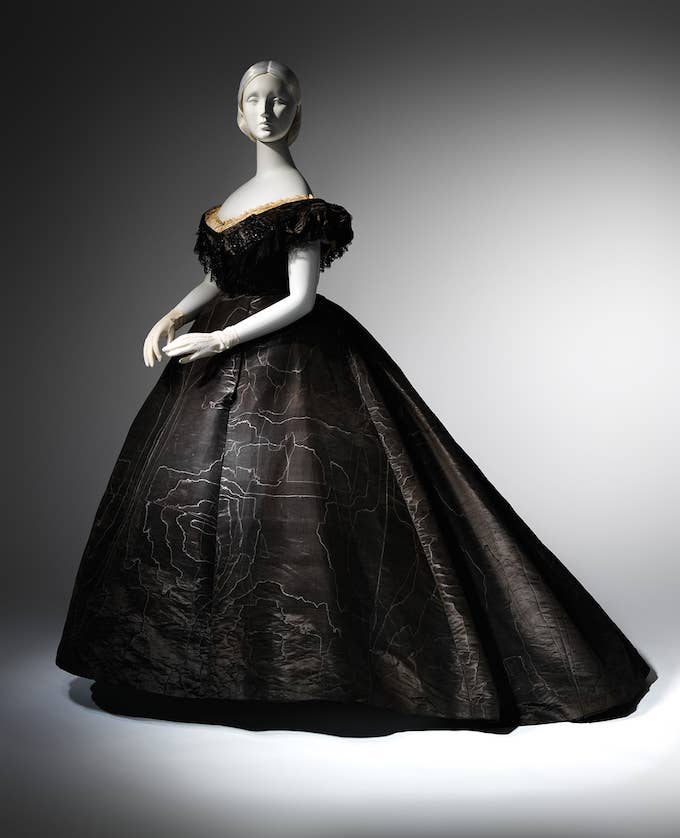 For their first Fall exhibition in 7 years, The Costume Institute will focus on Victorian and Edwardian mourning attire in an exhibition that opens today (Oct. 21) at The Metropolitan Museum of Art's Anna Wintour Costume Center.
Titled "Death Becomes Her: A Century of Mourning Attire," the exhibition features around 30 ensembles from the 19th and early 20th centuries (1815-1915), including gowns worn by Queen Victoria and Queen Alexandra. According to the museum's press release, the exhibition will be organized in chronological order and will "explore the aesthetic development and cultural implications of mourning fashions" while also revealing the "impact of high-fashion standards on the sartorial dictates of bereavement rituals as they evolved over a century."    
"The predominantly black palette of mourning dramatizes the evolution of period silhouettes and the increasing absorption of fashion ideals into this most codified of etiquettes," said Curator in Charge of the Costume Institute, Harold Koda, who co-curated the exhibition with Jessica Regan. Koda added that "the veiled widow could elicit sympathy as well as predatory male advances. As a woman of sexual experience without marital constraints, she was often imagined as a potential threat to the social order."
"Death Becomes Her: A Century of Mourning Attire" runs through Feb. 1, but you might want to see it sooner rather than later. Check out the preview photos below and head to the exhibition page for more information.
1.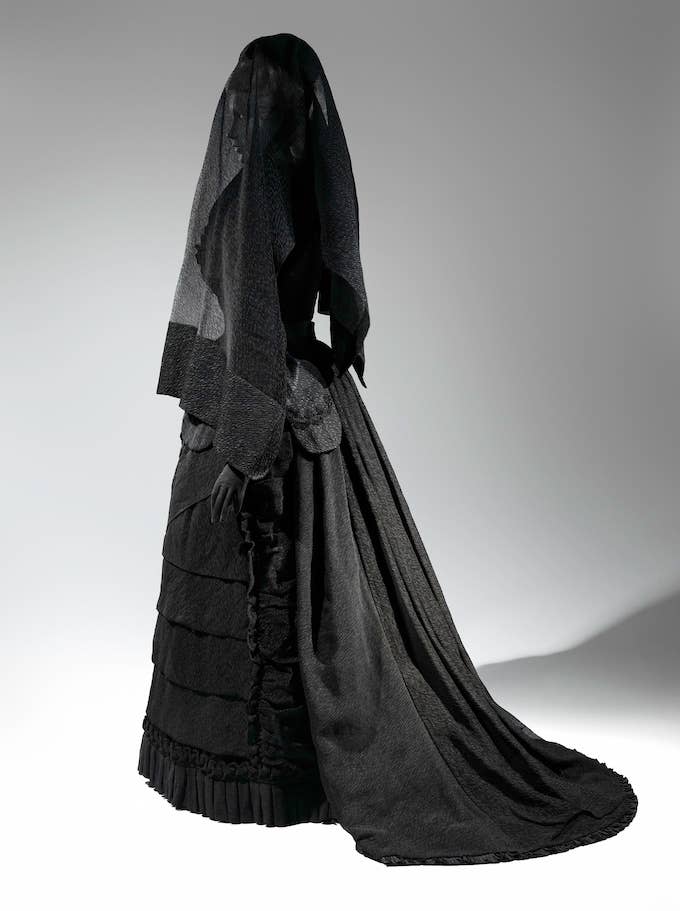 2.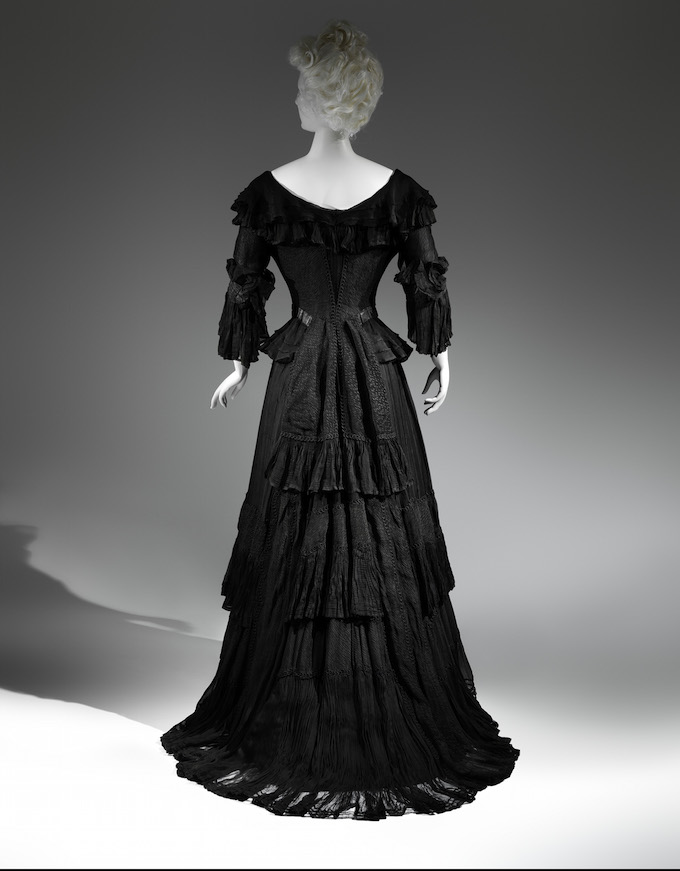 3.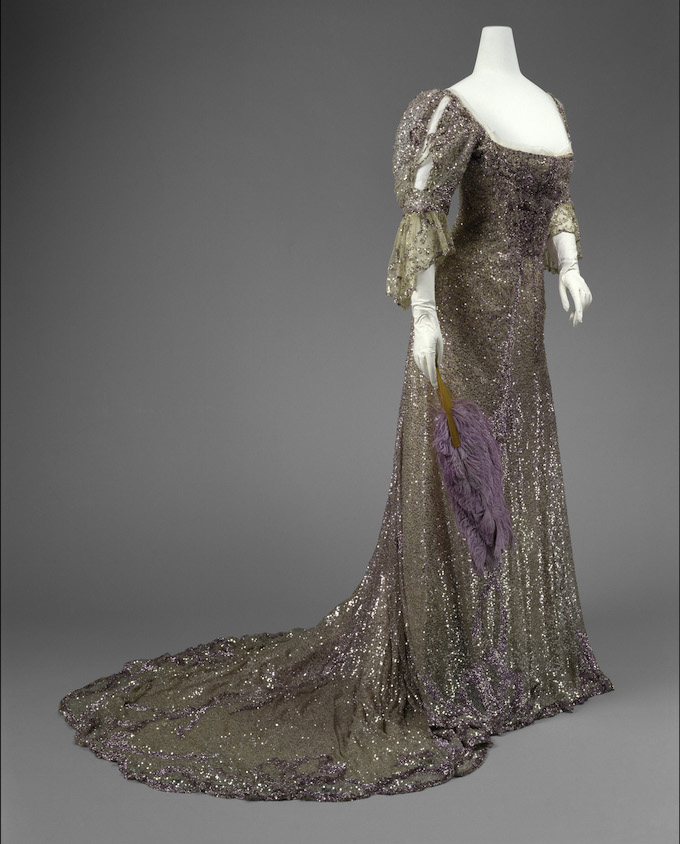 4.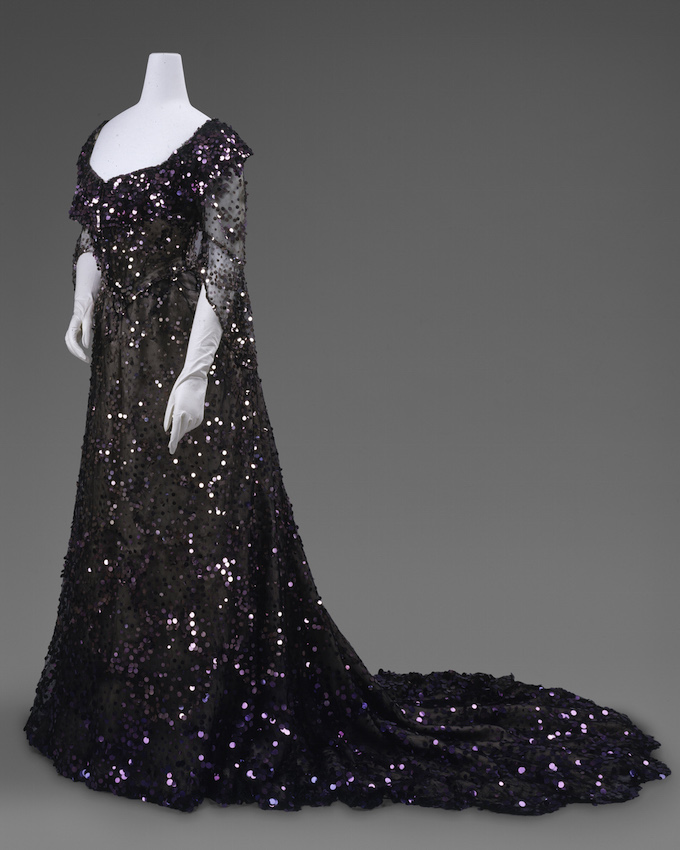 5.