Fashion-wise, summer can be a confusing time for a lot of men. Depending on a dude's personal swag, sometimes choosing between his own style and keeping cool during the warmer months can prove to be a difficult battle. But now that fall is in full swing, today is the perfect day to pick up something new for yourself, especially if you know damn well your closet could use an upgrade. So, whether you're looking for something simple or you'd like to make some drastic changes to your wardrobe, we've got you covered on just about everything.
Levi's® Sherpa Trucker Jacket, $128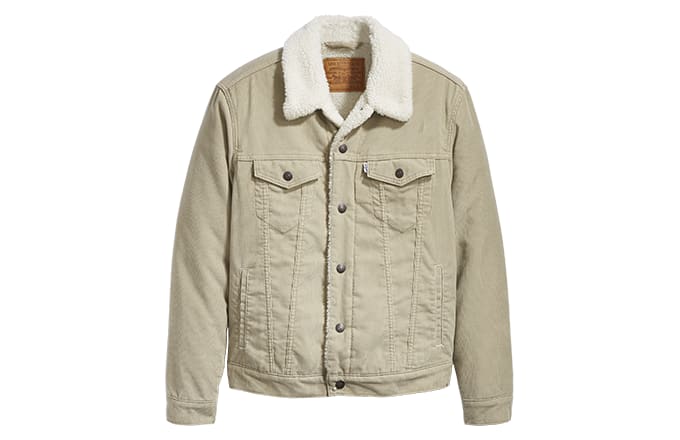 This classic, must-have jacket is perfect for any guy who appreciates timeless casual wear. Insulated with warm Sherpa and a quilted lining in the sleeves, this stylish corduroy coat will be your go-to for those chilly fall nights. And since it's available in three versatile colors, there's a shade to match anyone's style. With this jacket having the potential to be a staple in any wardrobe, virtually no one has an excuse to miss out.
Scotch & Soda Marled Knit Crew Neck Sweater, $69.97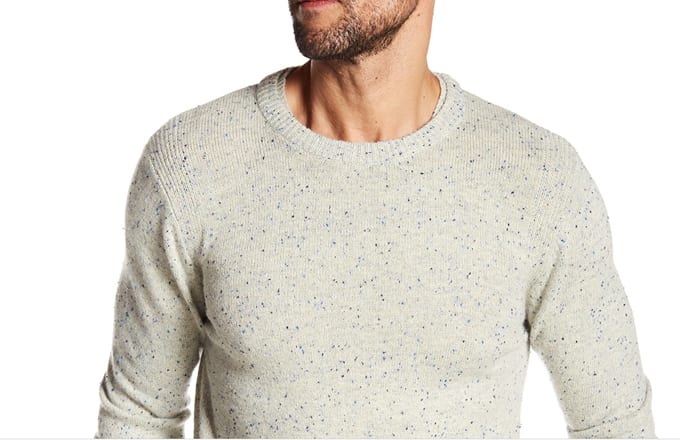 Fall may be the start of hoodie season, but that doesn't mean that has to be the only type of sweater in a man's closet. This fitted crew neck, featuring ribbing on the neck, cuffs, and hem is made from a wool blend to keep you cozy, and comes in a variety of colors to match your personal taste.  
Roots Salt and Pepper Park Slim Sweatpants, $74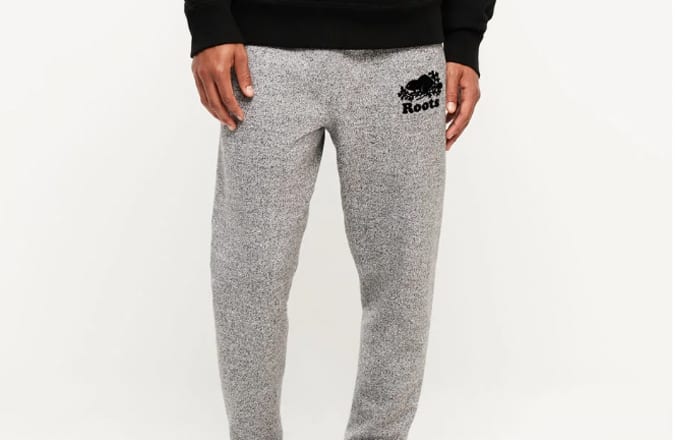 Women sometimes tend to go crazy when a man posts a photo of himself in grey sweatpants on Instagram — but truly, it's really not about the thirst trapping, it's just about being comfortable. However, if you'd rather be a little more discreet while wearing these, Roots also offers them in a darker shade.
Levi's® 502™ Regular Taper Fit, $89.50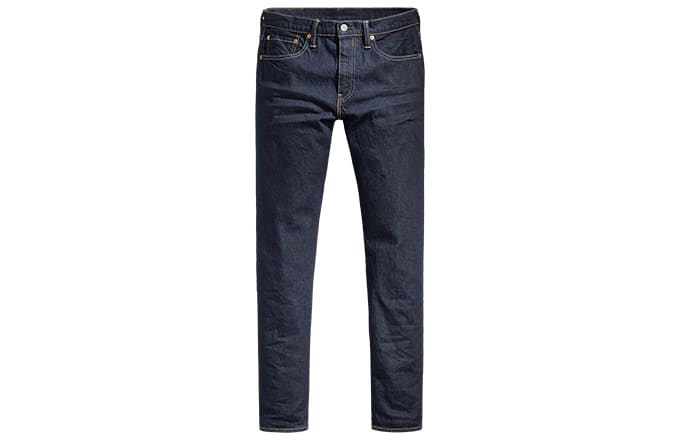 These must-have jeans are exactly what your denim rotation is missing for the fall. This classic tapered fit is super versatile, and can be dressed up or down, making them a perfect match for your favorite footwear — whether that be classic Timbs, retro Jordans, or a coveted pair of Yeezy Waverunners.
Happy Socks Dress Sock, $16.80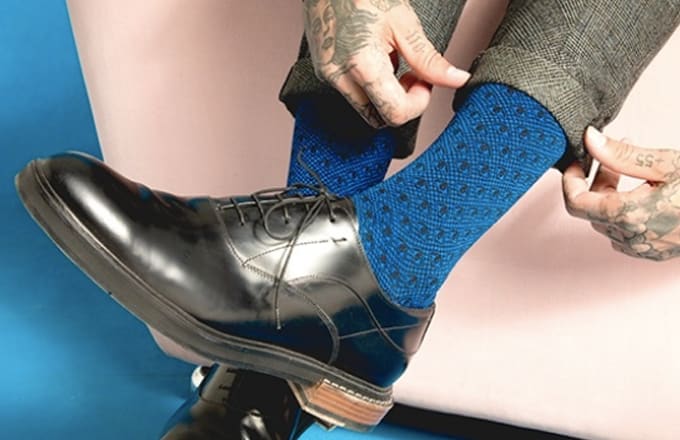 Who doesn't love a dope pair of socks? These Happy Socks will add some pizazz to any outfit you put on — whether you're throwing on a pair of sneakers to grab some food on a Saturday night, or headed into the office rocking oxfords.
Champion Men's Track Jacket Embroidered Logo, $55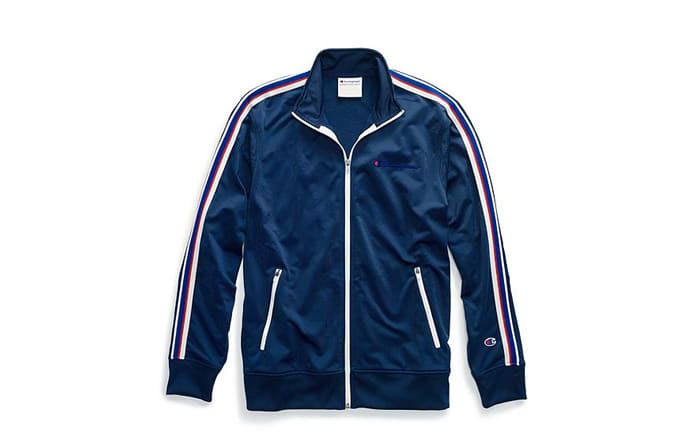 Get the ultimate feeling of late '80s nostalgia by rocking this 100 percent polyester track jacket. Perfect for a breezy fall afternoon, or just as something to throw on as you're leaving the gym, this is the ideal piece to layer under a light leather or denim coat.
End Howlin' Sylvester Shetland Roll Neck Knit, $185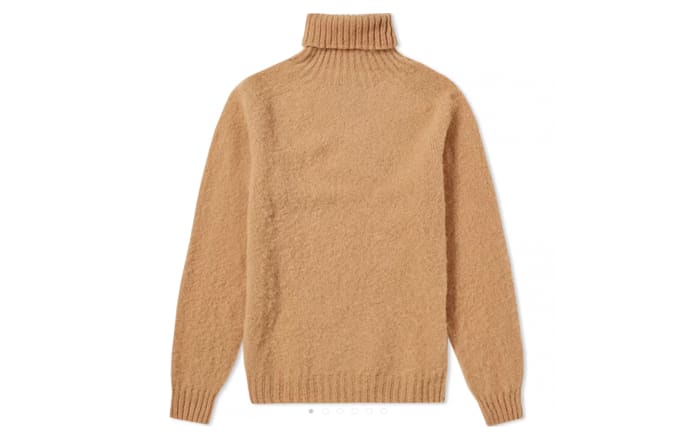 Made out of 100 percent pure wool and imported from Scotland, if you're looking to splurge a little this fall, getting this sweater may just be the way to do it. Not only will you be looking spiffy in your new sweater, but it will also keep you warm on the nights when cuffing season doesn't go the way you planned.
Levi's® 502™ Regular Taper Stretch Chinos, $79.50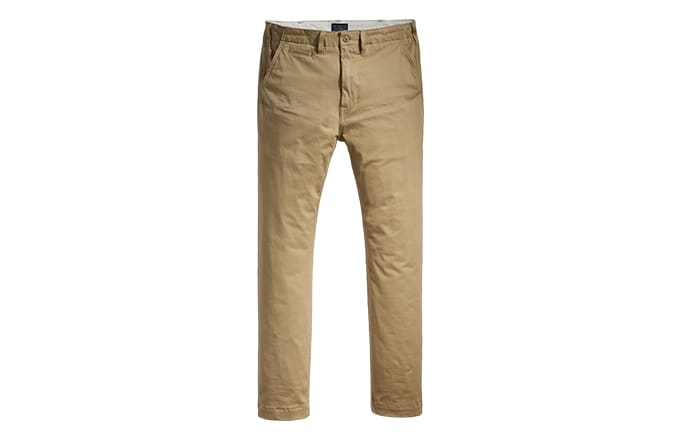 These chinos are the perfect fall staple. Versatile enough to be dressed up or down, rock these pants to the office, or throw them on before heading out to the bar. And since they're made with a breathable cotton blend with a perfect amount of stretch, they'll definitely keep you comfy all day long.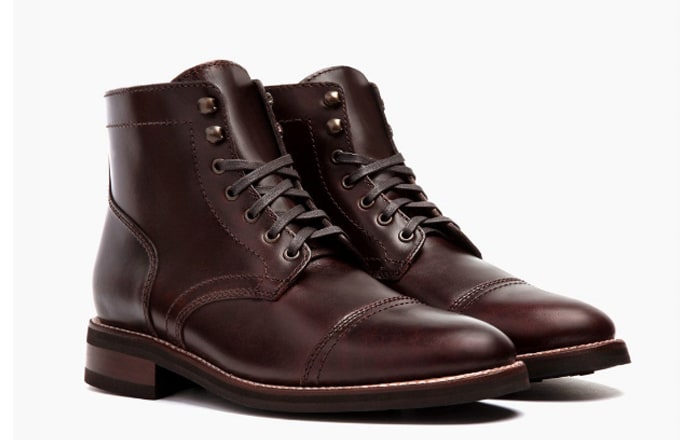 Available in eight colors, these boots are exactly what you need if you're someone who swears he doesn't have an alternative for his beloved Doc Martens or Timbs. Pair these stylish shoes with jeans or chinos to put the finishing touches on your new fall look.   
Wings + Horns 'Base' Long Sleeve Henley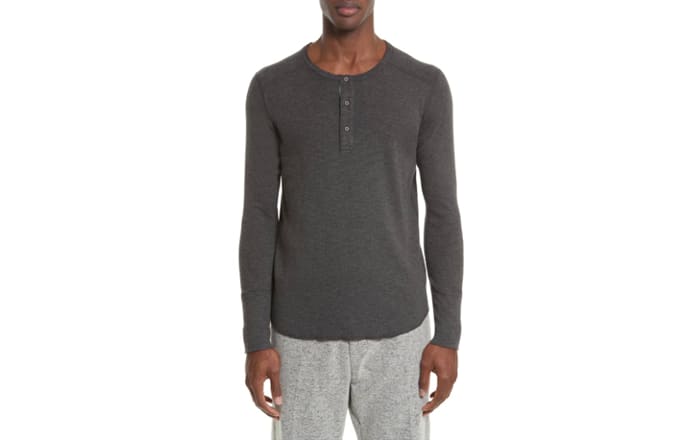 Fall is definitely the time to start layering, and this 100% cotton Henley sweater is the perfect, breathable shirt to start doing this with. For more mild fall days, this shirt can be worn on its own, and since it's considered a trim fit, it will still show off all of your summer gains, while still keeping you warm.  
Superdry Leather Roto Jacket, $289.50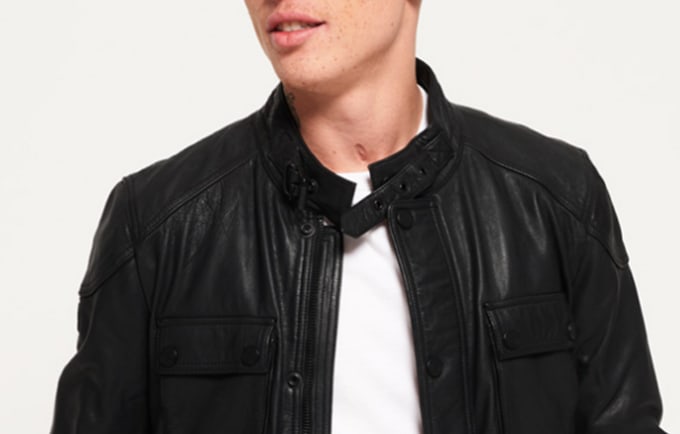 Slip on this slim, but cozy, leather jacket before heading out the house to add a little more swag to your casual fall wear. This premium leather coat is also perfect for any guy who's a fan of pockets, since it boasts a total of six in the front, and one inside to keep your valuables safe.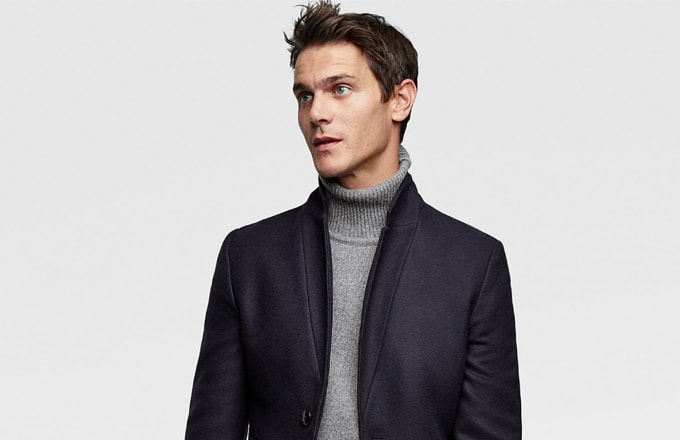 You truly cannot go wrong with a lapel coat. Both timeless and classic, this jacket can be worn for years to come. Zara currently offers the jacket in camel and toffee, which are both colors that match with nearly everything.  
Fila Pozzi Mens Sweatshirt, $54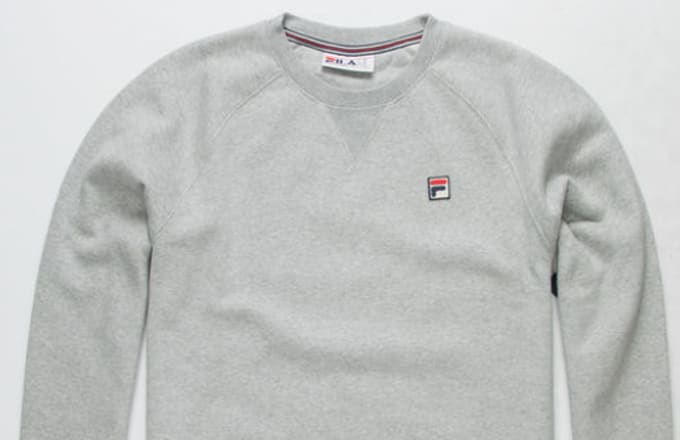 This pullover sweater with fleece lining offers both comfort and warmth, but also has the security of not being a hoodie — thus, it likely won't get stolen by your girlfriend this fall. But on a serious note, this classic FILA sweater will likely give any man who grew up in the '80s or '90s some serious nostalgic vibes.   
Canada Goose Woven Wool Scarf, $175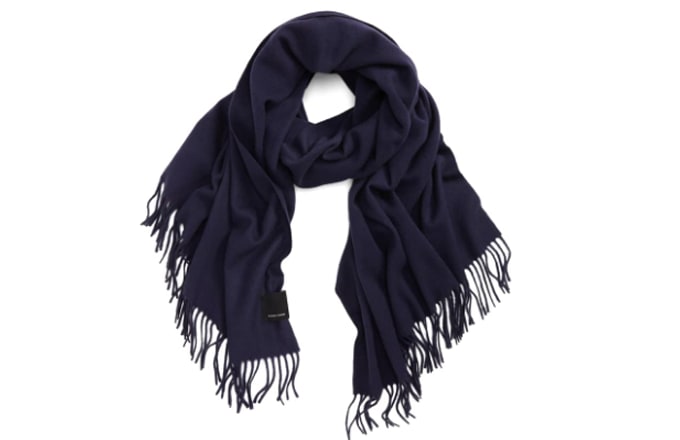 This classic scarf is another timeless piece that can be worn both in the fall and winter, and will likely be used for years to come. Since it's made by Canada Goose — known for their trademark parkas — you already know this extra-soft wool blend is definitely worth splurging on.
Common Projects Achilles Retro Leather Sneaker, $440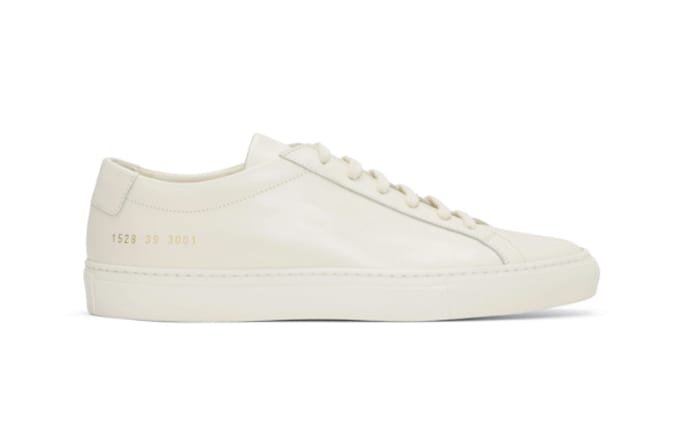 If you're looking for a pair of solid, quality sneakers that will go with just about anything you put on, then the Achilles Retros should be your top choice. These Italian-made shoes are the perfect fit for any sneakerhead who needs a go-to pair of minimalist kicks to add to their collection.