April showers bring May flowers, but what do May flowers do to your once-essential raincoat? You probably think that they render raincoats useless and force us to toss it to the back of the closet until we may need it again, months later this fall. The raincoat puts us in a rather uncomfortable position: It's absolutely essential for several small patches of the year, but instantly becomes that thing that reminds you of less sunny days once the weather's on our side again.
The real tragedy is that raincoats have gotten increasingly stylish over the years. Brands like Stutterheim, Stone Island, and Arc'teryx (and, naturally, any conversation about trendy raincoats wouldn't be complete without Vetements) have figured out how to create a garment that repels water without transforming the wearer into a less cute version of the Paddington Bear once they throw it on. Basically, a raincoat is like having a superpower that you can use only under very specific circumstances. Essentially, you're Aquaman. And you don't want to be Aquaman.
Plus, a good (and good-looking) raincoat can cost you several hundred dollars nowadays. Imagine having a favorite T-shirt that you could only wear for a couple dozen days out of the year. Finding a way to wear a raincoat year round unlocks your superpower for everyday use, but how do you pull it off without looking like you just read the forecast wrong?
The first step is to buy a raincoat that isn't exactly a raincoat. Okay, yes, this is kind of like a cheat code, but if I've learned anything from playing video games—or reading anything that's ever been written about Steph Curry—it's that cheat codes are good and fun.
Even though our first thought of a raincoat may be something that is as bright, yellow, and boxy as SpongeBob Squarepants, companies have found ways to update the style for the modern wardrobe.
"There are so many stylish options now from a Macintosh to the trench and the anorak," celebrity stylist Jeanne Yang, whose clients include Robert Downey Jr, George Clooney, and Christian Bale, tells Complex. Brands like Stutterheim, the raincoat purveyor favored by Kanye West and Jay Z, are also working to create raincoats in less traditional silhouettes and fabrics. Stutterheim will soon release raincoats that utilize water-resistant wool and will soon make one of the season's trendiest pieces, the bomber jacket, in its signature rubberized cotton.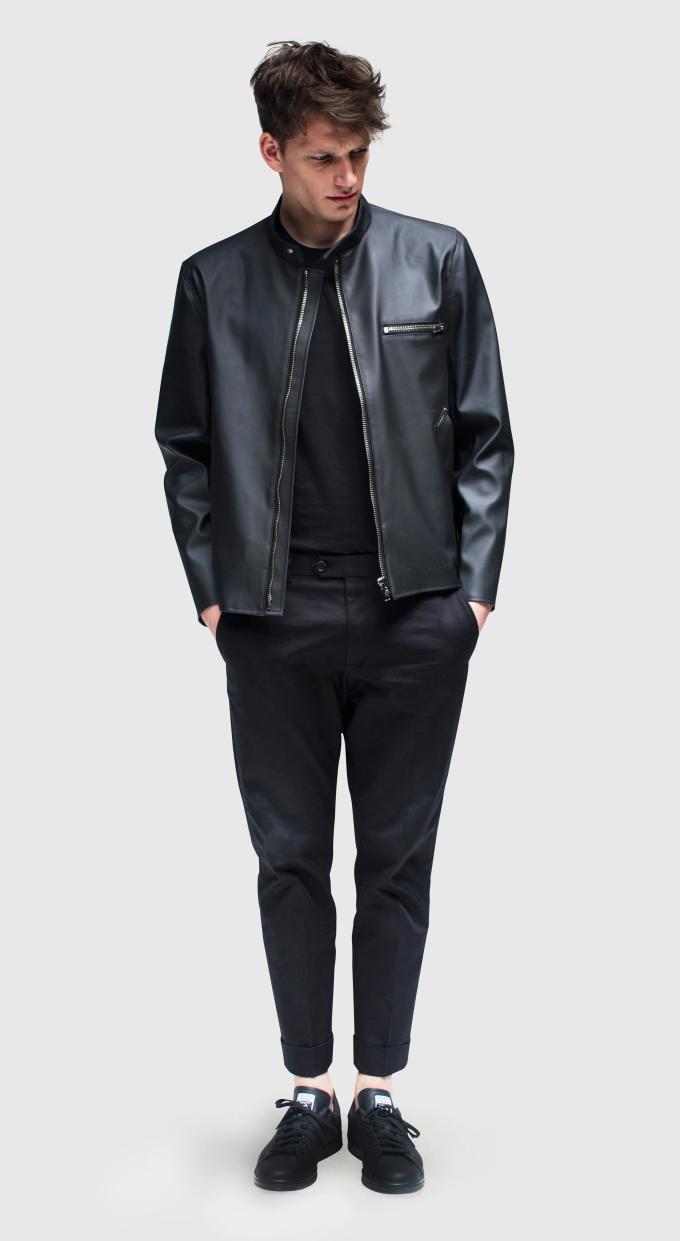 By getting a piece of outerwear that functions like a raincoat, but wears like a bomber, you can kill two birds with one stone. "We want to change the perception of what a raincoat can be," Stutterheim's cofounder, Johan Loman, tells Complex about these updated styles.
The second step in pulling off a raincoat during the summer is to avoid pulling one out of your grandpa's closet.
When you're cooking, the whole process can be shot from the start if you don't get high-quality ingredients. The same goes for getting dressed. If you buy something that's lacking in quality, or is just plain ugly, you've already lost. To get longer than a few weeks worth of wear out of your raincoat, you have to be sure to get one that reflects modern tastes. "Every country has this traditional raincoat fisherman that's associated, maybe, with going to the countryside to see your grandmother, your grandfather," Loman says. "The mission since the beginning [at Stutterheim] was to update the silhouette from the bulky, tent-like, fisherman raincoat and make it wearable and relevant for the inner city as well."
In a bad sign for grandpas, Yang echoed Loman's sentiment. "The raincoats nowadays are not your grandparents' raincoats," Yang says. Like most clothes, it starts and ends with the fit. "The only to make it work is to tailor the coat as close to the body as possible," she notes. "As it is summer, you will not be wearing a big sweater, so having the coat altered will make a difference to creating a more flattering silhouette." Yang also advises getting a raincoat with a liner that zips out so you can shed some of that bulk—summer bodies apply to coats, apparently, too.
Brands are working hard, and technology is aiding them in their fight, to make coats that function well while offering something that doesn't fit like a "tent," as Loman describes it. "The new technology of waterproof zippers and technical fabrics lend themselves to slimmer cuts and more wearable cuts," Yang says.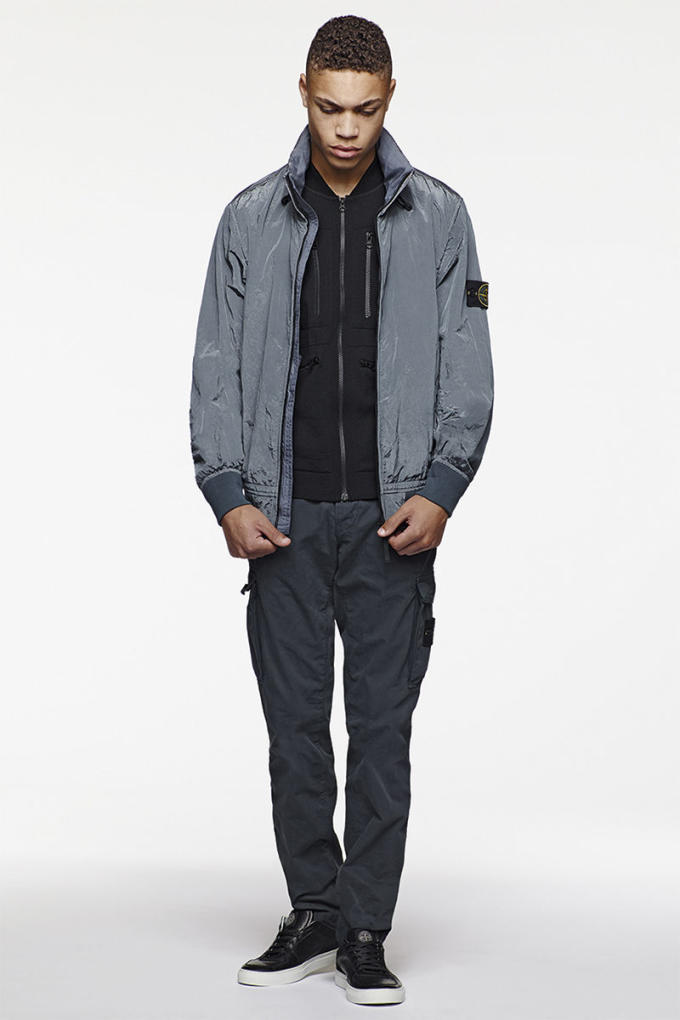 Yang points to brands like the aforementioned Arc'teryx— which "has fantastic athletic fabrics," Yang says—and Louis Vuitton, that are elevating the style past its damp beginnings by using technology.
Technology is a key point here because most of the raincoats that you can wear 24/7/365 are all utilizing new-ish tech in some way, either by turning everyday fabrics into water-repellant ones, by creating new fabrications that are lighter and can be worn when it's warm, or by taking a traditional material and molding it into a modern shape.
So, while futuristic movies of the '90s may have promised us self-lacing shoes and hoverboards by this year two thousand and sixteen, the least we can do is take advantage of raincoats advanced enough to be worn even when the sun's shining.
Or, you know, you could always just move to California.