Pintrill is opening its own standalone store in Brooklyn this weekend. It's the latest big move from a brand that likes to think small—literally.
Pintrill's empire is impressive because it's built upon a mountain of proverbial pebbles, millions of pins the size of a Cheez-It piled up. Thinking small is part of Pintrill's brilliance, and the genius of its founder Jordan Roschwalb. The first time I threw a Pintrill item in my cart and pressed checkout, my personal funds were worse off than Jay Z was after Lemonade dropped. But it's much easier to part with $10 or $15 than it is with the amount of money it would cost to get a sweater or jacket of comparable quality.
"I can sell a $12 pin to somebody, and they can be happier than anybody else in that moment," Roschwalb says. "Maybe because they missed out on their dream pin, or they couldn't get it, but they came [to the store] and I had it."
And even as big a step the store is in the maturation of a brand, Roschwalb is using it to hone in on his vision. The Pintrill founder hopes the store will become a meeting place for fellow pin enthusiasts. He has plans to organize a monthly pin swap, where collectors can come together to trade with and for treasured items.
"It's important to be able to invite people to a place that represents the community and the brand that we're building," Roschwalb says.
And if anything, going bigger has only allowed Roschwalb and the rest of the Pintrill staff to stay closer to their clientele. "We're here all of the time, and I think that that's nice," he says. "It's nice that somebody can come in and be like, 'I heard about y'all two years ago,' and then one of us is just sitting here on the computer doing work. It's nice for people to be able to connect."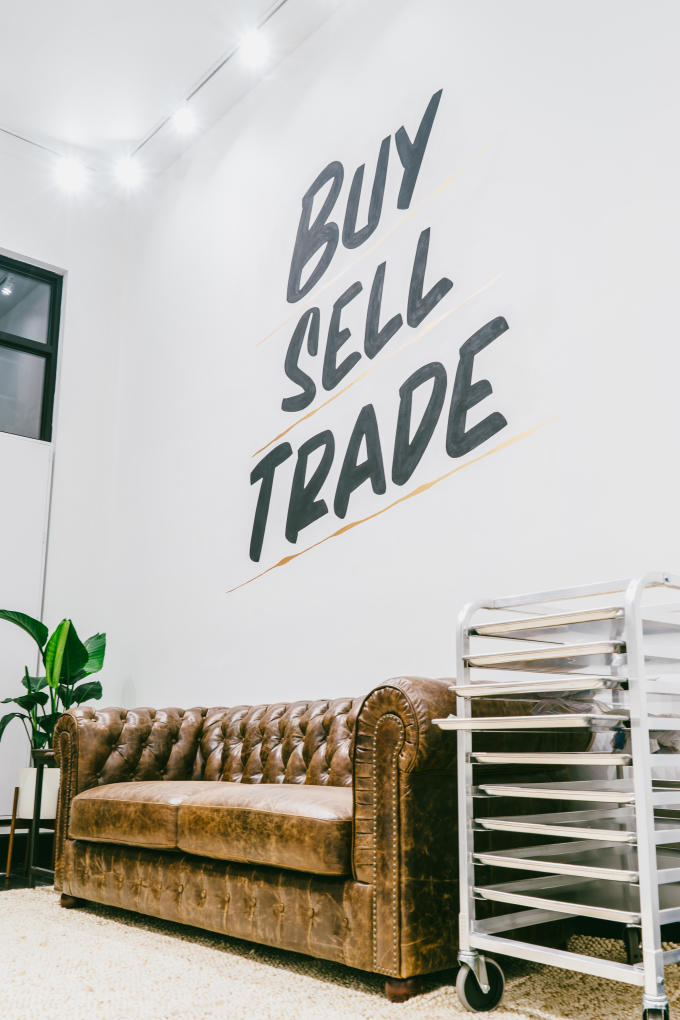 The store will also house some of the exclusive collaborations between Pintrill and brands like Levi's. The two have worked together to create custom jackets adorned with a variety of pins. Pintrill is also selling vintage products, like Nike hats, that serve as a great canvas with pins. The plan in the future is to collaborate with brands and make apparel that is pin-ready. 
Pintrill's new shop is clearly inspired by the team's love for what they're selling. Framed together are collections of pins featuring different Warner Bros. characters, MLB teams, and commemorative Diet Coke pins. These aren't Pintrill products, but actually pieces Roschwalb has collected over the years. Despite being part of his personal haul, he says they are technically for sale. "Everything has a price, you know?" Roschwalb says. "If you really want something, I would sell it to you.
Roschwalb has experience building global brands with luxury aspirations. The Pintrill founder worked at Mercedes Benz before leaving to start the brand. "I think it's really important because Mercedes is one of the top three luxury in the entire world, and they're one of the top five most recognizable brands in the entire world," he says. "So, it showed me the way luxury customers operate, through exclusivity and how they want to be treated, and the attention to detail." It's this type of experience and ambition that will help propel Pintrill beyond the Brooklyn store. In the grand scheme, it's one small step for Pintrill, one giant step for pins, if you will. "We want global expansion," Roschwalb says, adding his sights were set next on Tokyo. "We want to have a store on the other side of the world in less than two years, and then the sky's the limit."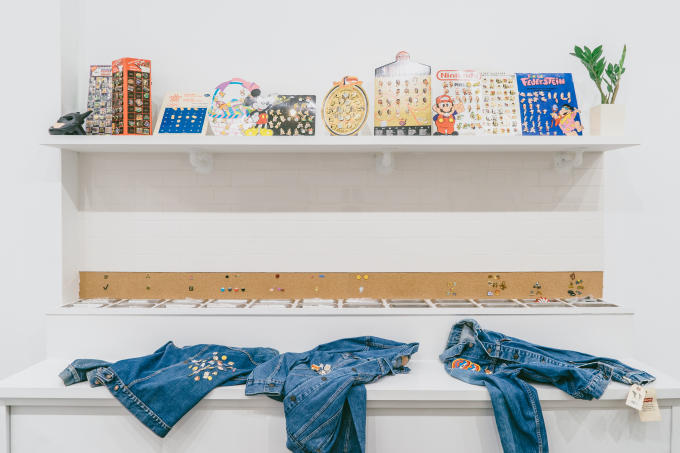 For now, though, this first step is a relatively big one for a brand that was only founded in 2014. The store officially opens its doors at 231 Grand Street, Brooklyn, New York on May 7.